Anime Underground
The 13 Best Isekai Romance Anime

Updated March 21, 2019
21.9k votes
6.1k voters
131.4k views
13 items
Isekai - a genre in which a character is transported from one world to another, and must get used to life in a completely new and often magical community - one of the most popular anime genres out there. It's also a genre that easily crosses over with other genres - including romance. Whether you're a lover of all things romantic who also appreciates the sense of adventure that isekai provides, or need a show that will please romance fans and isekai fans alike, isekai romance anime are a great place to satisfy your desires.
There are plenty of great isekai romance anime out there. One of the most famous is probably Sword Art Online, a show where thousands of people get trapped in an online world - and find love in the process of escaping. Looking for something a little more classic? Try Fushigi Yugi, an isekai that's so romantic it's practically a soap opera. There's plenty to choose from, so let this list be your guide.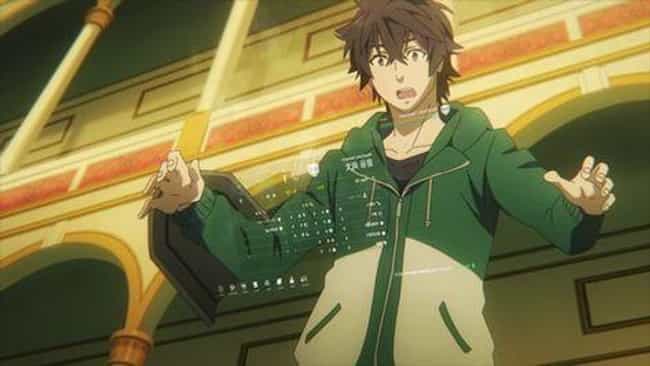 The Rising of the Shield Hero begins like many other isekai anime - a nerdy guy with few meaningful prospects is transported from the real world into a fantasy world and is given a destiny he must fulfill. Things go completely off the rails within the first episode - he's falsely accused of assault, his possessions are stolen, and his reputation is in tatters. Furious and out for revenge, Naofumi sets about doing what he has to do to get home - god help anyone who gets in his way.
Along the way, he develops a relationship that is sometimes romantic and sometimes paternal with Raphtalia, a girl he purchased from slave traders. This, along with many other story elements, are not exactly the most savory of content and maybe outright unappealing to some viewers. That being said, it's a well-constructed show that's beautifully animated, and different from a lot of other shows in its genre. It's not everyone's cup of tea, but it certainly stands out.
The Devil Is A Part Timer
Romance isn't the main point of this hilarious reverse isekai, but it does play a role. Satan, also known as Maou, is powerful in his own realm, but when he's suddenly transported to Earth, he loses all of his former abilities and is forced to take on a job at MgRonald's to survive. Whether it's his co-worker who has a huge crush on him or his romantic tension with the hero who came to Earth to slay him and now finds herself in the same troubling position, romance is very much a part of this show - but since it's mostly a comedy, you may be too busy laughing to care.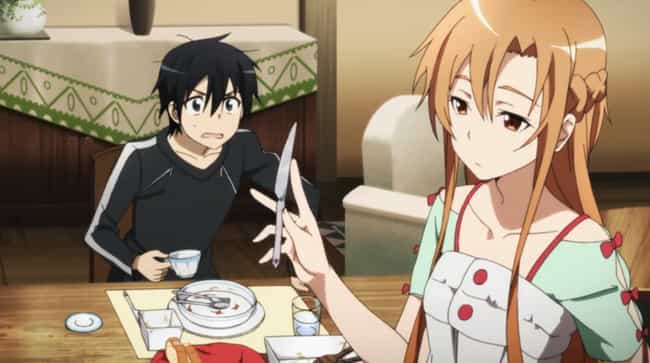 If you're an anime fan, there's a high chance that you've already seen or at least heard of Sword Art Online. If you're a romance isekai fan who has somehow avoided this juggernaut of a show, now may be the time to give in. When thousands of other virtual reality MMO players get trapped in a game with no escape unless they defeat it, Kirito and Asuna take it upon themselves to beat the game and get back to their lives. This is easier said than done, since an in-game loss results in a real-world consequence. As they work together to get back to their lives, they fall in love with each other. While their love story isn't the only narrative thread, it's probably one of the most memorable.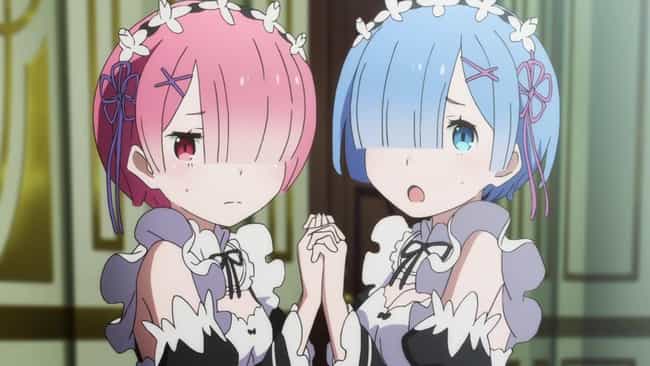 RE:Zero is a wildly popular 2016 isekai romance that's considered one of the best shows in the genre - though of course, it has plenty of haters, too. Subaru Natsuki's entry into a fantasy world is a violent one - he loses his life almost instantly while attempting to help a mysterious woman. He finds that he's able to rewind history and avoid tragic outcomes like this. This proves to be horrifically traumatic for him, so it's a good thing that he ends up meeting some friends in the new world - including a sweet girl named Rem who falls in love with him, and a half-elf named Emilia who Subaru finds his heart drawn to.