Film

The Best James Roday Movies

70 votes
15 voters
2.3k views
9 items
List Rules Vote for your favorite movies, regardless of critic reviews or how big the role was.
List of the best James Roday movies, ranked best to worst with movie trailers when available. James Roday's highest grossing movies have received a lot of accolades over the years, earning millions upon millions around the world. The order of these top James Roday movies is decided by how many votes they receive, so only highly rated James Roday movies will be at the top of the list. James Roday has been in a lot of films, so people often debate each other over what the greatest James Roday movie of all time is. If you and a friend are arguing about this then use this list of the most entertaining James Roday films to end the squabble once and for all.
If you think the best James Roday role isn't at the top, then upvote it so it has the chance to become number one. The greatest James Roday performances didn't necessarily come from the best movies, but in most cases they go hand in hand.
These films, like Rolling Kansas and Gamer include images when available.
"This list answers the questions, "What are the best James Roday movies?" and "What are the greatest James Roday roles of all time?"
Repli-Kate is a 2002 sex comedy film from National Lampoon starring Ali Landry, James Roday and Eugene Levy. ...more on Wikipedia
Actors: Ali Landry, Eugene Levy, James Roday, Kurt Fuller, Desmond Askew, + more
Initial Release: 2002
Agree or disagree?
see more on Repli-Kate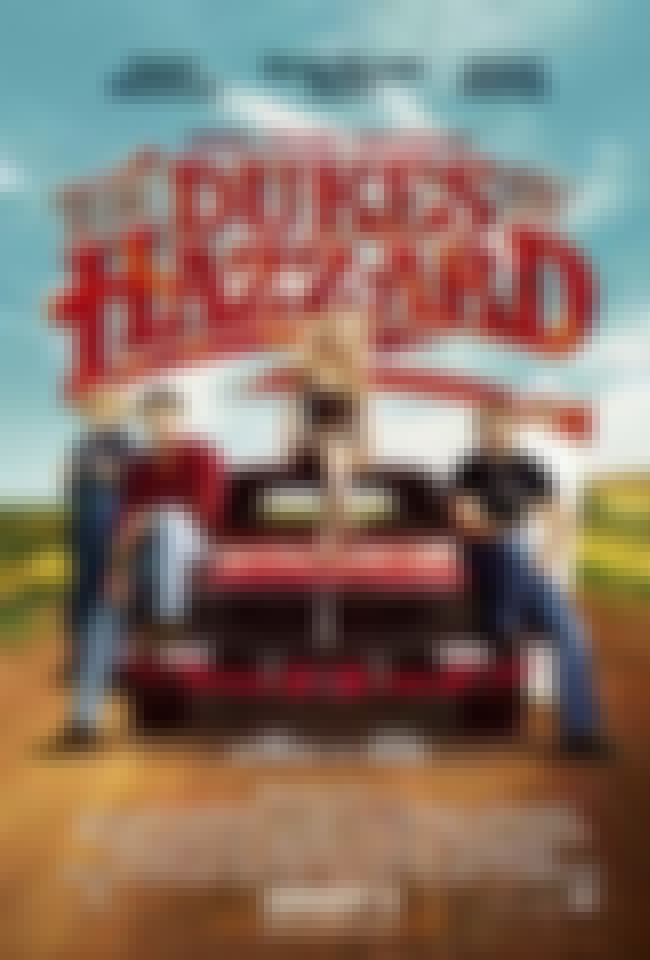 The Dukes of Hazzard is a 2005 American action comedy film based on the American television series of the same name. The film was directed by Jay Chandrasekhar and released on August 5, 2005 by Warner Bros. Pictures. As in the television series, The Dukes of Hazzard depicts the adventures of cousins Bo, Luke, Daisy and their Uncle Jesse as they outfox crooked Hazzard County commissioner Boss Hogg and Sheriff Rosco P. Coltrane. The film was the debut of pop singer Jessica Simpson as an actress. While financially successful, the film was met with negative reviews from critics. The film was followed by a direct-to-video prequel titled The Dukes of Hazzard: The Beginning in 2007. ...more on Wikipedia
Actors: Jessica Simpson, Willie Nelson, Burt Reynolds, Lynda Carter, Johnny Knoxville, + more
Initial Release: 2005
Directed by: Jay Chandrasekhar
Also Ranked
#69 on The Best Movies Based on TV Shows
Agree or disagree?
see more on The Dukes of Hazzard
Beerfest is a 2006 beer-themed comedy film by the comedy group Broken Lizard. Along with the regular members of Broken Lizard, other actors who appear in the movie include Will Forte, M. C. Gainey, Cloris Leachman, Jürgen Prochnow, Donald Sutherland, and Willie Nelson. In August 2014 during a Reddit AMA, when asked about where the concept for the movie came from, Jay Chandrasekhar said "We were at a Beer garden in Australia and we went on stage and challenged the top five drinkers in the room to a chug off. The place exploded. We were winning, but then Paul Soter started drinking and we quickly lost. Then we had arm wrestling contests. Then Steve Lemme insulted national treasure, Russell ...more on Wikipedia
Actors: Donald Sutherland, Cloris Leachman, Mo'Nique Imes-Jackson, Will Forte, Eric Christian Olsen, + more
Initial Release: 2006
Directed by: Jay Chandrasekhar
Also Ranked
#50 on Movies That Need Sequels
#16 on The Best Movies for Drinking Games
#22 on The Greatest Party Movies Ever Made
#30 on The Best Movies to Have Playing During a Party
Agree or disagree?
see more on Beerfest
Gamer is a 2009 American science fiction action film written and directed by Mark Neveldine and Brian Taylor. The film stars Gerard Butler as a participant in an online game in which participants can control human beings as players, and Logan Lerman as the player who controls him. Gamer was released in North America on September 4, 2009, and the United Kingdom on September 16, 2009. ...more on Wikipedia
Actors: Gerard Butler, Ludacris, Michael C. Hall, Logan Lerman, Kyra Sedgwick, + more
Initial Release: 2009
Directed by: Mark Neveldine, Brian Taylor
Also Ranked
#40 on The Most Important Civil Rights Issues Today
#12 on 20+ Great Movies Where People Have to Fight to the Death
#14 on The Best Movies Released Labor Day Weekend
#68 on Movies Turning 10 in 2019
Agree or disagree?
see more on Gamer