Film

The Best Juliana Palermo Movies

53 votes
21 voters
3.9k views
9 items
List Rules Vote for your favorite movies, regardless of critic reviews or how big the role was.
List of the best Juliana Palermo movies, ranked best to worst with movie trailers when available. Juliana Palermo's highest grossing movies have received a lot of accolades over the years, earning millions upon millions around the world. The order of these top Juliana Palermo movies is decided by how many votes they receive, so only highly rated Juliana Palermo movies will be at the top of the list. Juliana Palermo has been in a lot of films, so people often debate each other over what the greatest Juliana Palermo movie of all time is. If you and a friend are arguing about this then use this list of the most entertaining Juliana Palermo films to end the squabble once and for all.
If you think the best Juliana Palermo role isn't at the top, then upvote it so it has the chance to become number one. The greatest Juliana Palermo performances didn't necessarily come from the best movies, but in most cases they go hand in hand.
A factual list, featuring films like The Mourning Girls and Understatement: The Bench Underwear & Denim Fashion Show.
"This list answers the questions, "What are the best Juliana Palermo movies?" and "What are the greatest Juliana Palermo roles of all time?"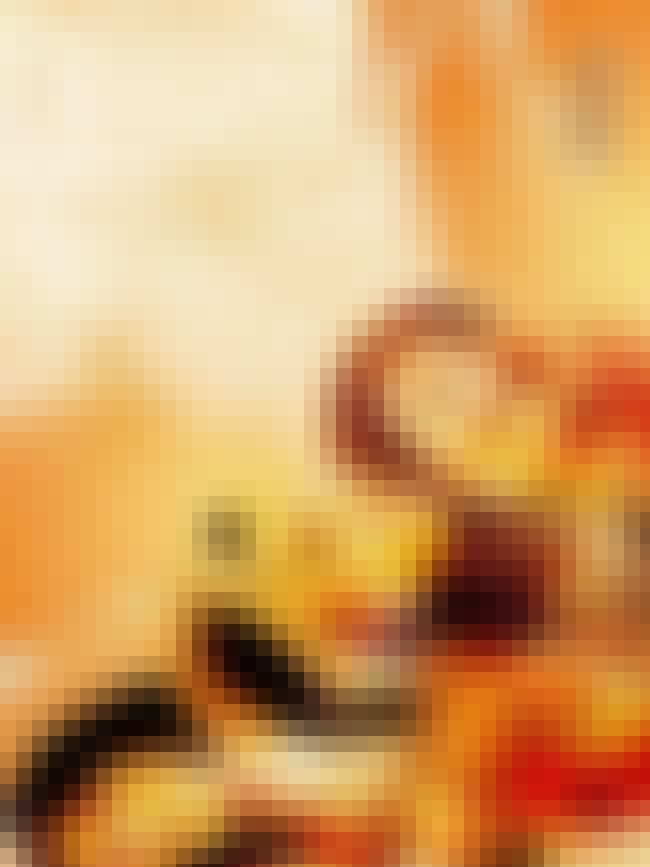 Kaleldo is a 2006 Filipino drama directed and written by Brillante Mendoza with Boots Agbayani Pastor. Kaleldo is a Kapampangan term for summer. ...more on Wikipedia
Actors: Coco Martin, Angel Aquino, Cherry Pie Picache, Johnny Delgado, Allan Paule, + more
Initial Release: 2006
Directed by: Brillante Mendoza

Agree or disagree?
Panaghoy sa Suba, titled "The Call of the River" in English, also referred to as "Cry of the River" is a 2004 film produced, directed and starred by Filipino actor Cesar Montano. It features Filipino actors Juliana Palermo, Jackie Woo, Phil Anthony, Reiven Bulado, Caridad Sanchez, Joel Torre, Daria Ramirez, Ronnie Lazaro, Suzette Ranillo, Rommel Montano, Dr. Warfe Engracia, Ramon Villanueva, Chelo Espina, Flora Gasser, Disi Alba and Rebecca Lusterio. A historical Second Worl War drama and romance, the film was shot in Bohol, Philippines. It is a mixture of action, drama, romance, and history. The film is Cesar Montano's directorial debut. One of the producers was R.D. Alba, who had attended ...more on Wikipedia
Actors: Ronnie Lazaro, Cesar Montano, Joel Torre, Juliana Palermo, Daria Ramirez, + more
Initial Release: 2004
Directed by: Cesar Montano
Agree or disagree?
see more on The Call of the River
Faces of Love is a 2007 drama film written by Eddie Romero with Rica Arevalo and directed by Eddie Romero. ...more on Wikipedia
Actors: Christopher de Leon, Alfred Vargas, Ricky Davao, Bembol Roco, Juliana Palermo, + more
Initial Release: 2007
Directed by: Eddie Romero
Agree or disagree?
Xerox is a 2006 film written by Ed Lejano and Liendro Candelaria and directed by Ed Lejano. ...more on Wikipedia
Actors: Juliana Palermo, Nathan Lopez, Maria Isabel Lopez, Neil Ryan Sese, Alcris Galura, + more
Initial Release: 2006
Directed by: Ed Lajano
Agree or disagree?