Film

The Best Kaya Scodelario Movies

176 votes
88 voters
4.4k views
8 items
List Rules Vote for your favorite movies, regardless of critic reviews or how big the role was.
List of the best Kaya Scodelario movies, ranked best to worst with movie trailers when available. Kaya Scodelario's highest grossing movies have received a lot of accolades over the years, earning millions upon millions around the world. The order of these top Kaya Scodelario movies is decided by how many votes they receive, so only highly rated Kaya Scodelario movies will be at the top of the list. Kaya Scodelario has been in a lot of films, so people often debate each other over what the greatest Kaya Scodelario movie of all time is. If you and a friend are arguing about this then use this list of the most entertaining Kaya Scodelario films to end the squabble once and for all.
If you think the best Kaya Scodelario role isn't at the top, then upvote it so it has the chance to become number one. The greatest Kaya Scodelario performances didn't necessarily come from the best movies, but in most cases they go hand in hand.
List films include Clash of the Titans, Twenty8k and many more.
"This list answers the questions, "What are the best Kaya Scodelario movies?" and "What are the greatest Kaya Scodelario roles of all time?"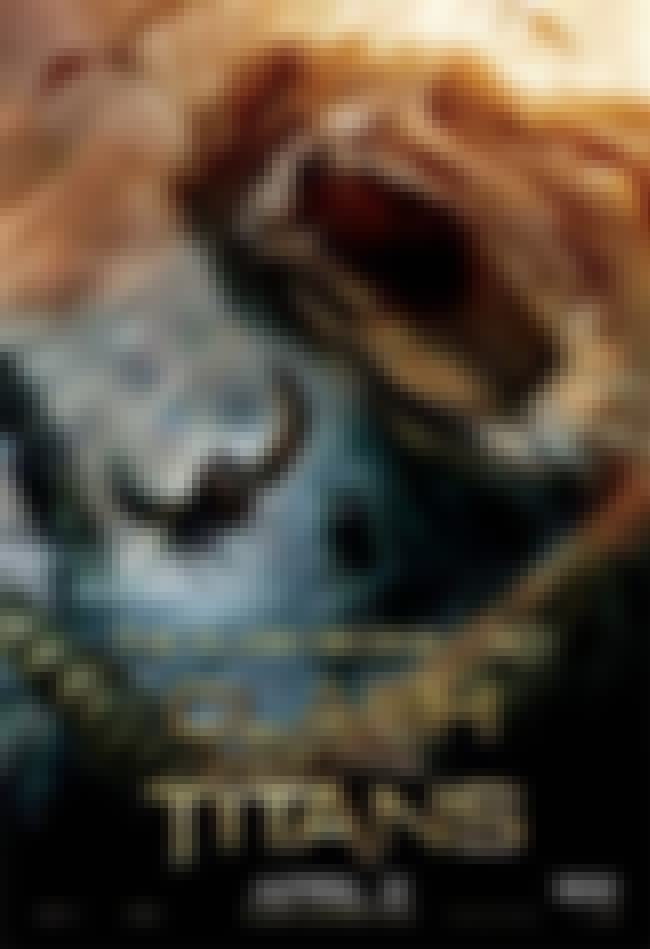 Clash of the Titans is a 2010 British-American fantasy adventure film and remake of the 1981 film of the same name produced by MGM. The story is very loosely based on the Greek myth of Perseus. Directed by Louis Leterrier and starring Sam Worthington, the film was originally set for standard release on March 26, 2010. However, it was later announced that the film would be converted to 3D and was released on April 2, 2010. Clash of the Titans grossed $493 million worldwide, though it received generally negative reviews from critics and received two Golden Raspberry Awards nominations. The film's success led to a sequel, Wrath of the Titans, released in March 2012. ...more on Wikipedia
Actors: Gemma Arterton, Liam Neeson, Ralph Fiennes, Kaya Scodelario, Sam Worthington, + more
Initial Release: 2010
Directed by: Louis Leterrier
Also Ranked
#41 on The Scariest Giant Monster Movies
#13 on The Best Sword and Sandal Films Ever Made
Agree or disagree?
see more on Clash of the Titans
Moon is a 2009 British science fiction drama film co-written and directed by Duncan Jones. The film follows Sam Bell, a man who experiences a personal crisis as he nears the end of a three-year solitary stint mining helium-3 on the far side of the Moon. It was the feature debut of director Duncan Jones. Kevin Spacey voices Sam's robot companion, GERTY. Moon premiered at the 2009 Sundance Film Festival and was released in selected cinemas in New York and Los Angeles on 12 June 2009. The release was expanded to additional theatres in the United States and Toronto on both 3 and 10 July and to the United Kingdom on 17 July. ...more on Wikipedia
Actors: Kevin Spacey, Mary Tyler Moore, Kaya Scodelario, Sam Rockwell, Dominique McElligott, + more
Initial Release: 2009
Directed by: Duncan Jones
Also Ranked
#48 on Movies You Wish You Could Still Watch for the First Time
#8 on The Best Movies About Astronauts & Realistic Space Travel
#39 on The Scariest Movies Set in Space
#28 on 35+ Great Movies That Blur the Lines Between Horror and Drama
Agree or disagree?
see more on Moon
Now Is Good is a 2012 British teen drama film directed by Ol Parker. Based on the 2007 novel Before I Die by Jenny Downham, it was adapted by Parker who had recently written the screenplay for The Best Exotic Marigold Hotel. The film, which stars Dakota Fanning, Jeremy Irvine and Paddy Considine, centres on Tessa, a girl who is dying of leukaemia and tries to enjoy her remaining life as much as she possibly can. The first trailer for the film was released on 5 March 2012. ...more on Wikipedia
Actors: Dakota Fanning, Kaya Scodelario, Rose Leslie, Paddy Constantine, Olivia Williams, + more
Initial Release: 2012
Directed by: Ol Parker
Agree or disagree?
see more on Now Is Good
Wuthering Heights is a 2011 film directed by Andrea Arnold. ...more on Wikipedia
Actors: Kaya Scodelario, Nichola Burley, Oliver Milburn, Steve Evets, Paul Hilton, + more
Initial Release: 2011
Directed by: Andrea Arnold
Agree or disagree?
see more on Wuthering Heights