Entertainment
Performances That Prove Keanu Reeves Is A Better Actor Than He Gets Credit For

Updated January 31, 2020
2.4k votes
468 voters
10.2k views
15 items
List Rules Vote up the performances that prove Keanu Reeves is a better actor than he gets credit for.
Keanu Reeves is not an easily definable actor, as he has appeared in virtually every cinematic genre. Some of his films - like Speed and The Matrix - have been massive hits, but he's also starred in celebrated indie releases like My Own Private Idaho. When you look over his filmography, it's hard not to be impressed by his diversity.
Reeves kicked off his screen career with a short-lived job as a reporter for a Canadian kids' news program called Going Great. After moving to California, he booked a few commercials - including one for Coca-Cola - before landing his first significant movie gig in the 1986 Rob Lowe hockey drama Youngblood. After that, the film roles just kept on coming.
Because Reeves is so good at playing characters who are not very bright, many people have unfairly assumed his on-screen ineptitude is more than just an act. However, in real life Reeves is both an intelligent performer and intuitive human being. More importantly, his acting chops have only gotten better over the years. The best Keanu Reeves roles prove beyond a doubt he's a massively underrated actor whose talent shouldn't be dismissed.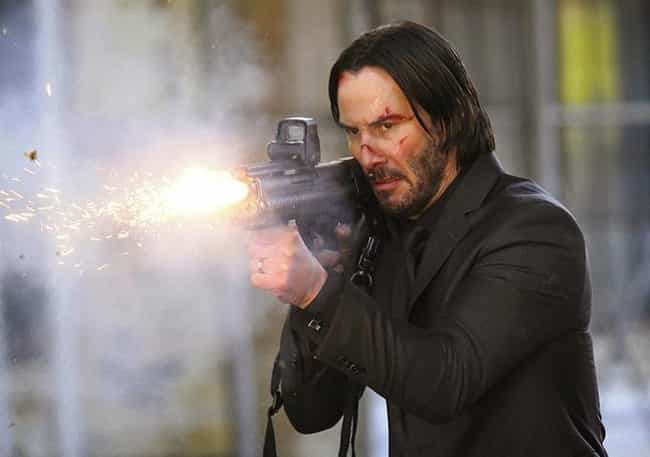 Reeves is the title character in John Wick, a former assassin who comes out of retirement to exact revenge on the Russian synidicate that offed his beloved dog. What follows is non-stop action, as Wick goes on a bloody reign of terror.
Some might argue the frenetic actions scenes and over-the-top stunts are the real stars of John Wick and its sequel, John Wick: Chapter 2, but the fact is they don't work without Reeves. Although he'd made a handful of action pictures before taking on the role, the actor had never been involved in one that uses carefully designed visual compositions to highlight the character's inner demons. Reeves also skillfully adapted his deadpan approach to embody a man intent on retribution.
Reeves gives an intensely physical performance in the two movies. Director Chad Stahelski worked with him to create a distinct style of movement for John Wick, and had him train so he could do almost all his own stunts. The character works so well because of that dedication.
Is this an impressive performance?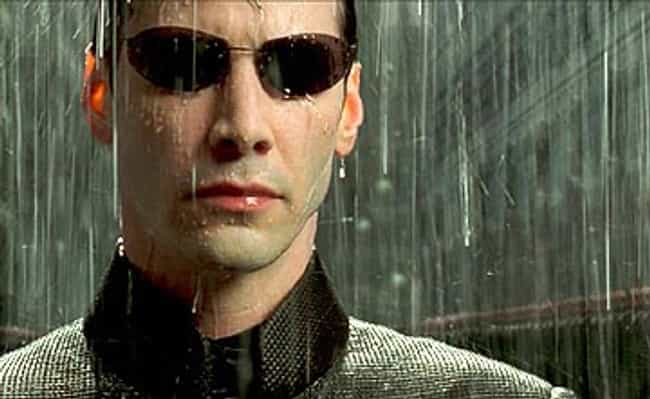 The Matrix is one of the biggest hits of Reeves's career, having earned $171 million domestically and another $292 million worldwide. The actor takes on the role of Neo, a computer programmer who is prophesied to be "the One" destined to stop an artificial intelligence system from powering an illusory world with human beings.
Reeves only made one formal science-fiction film before The Matrix - the 1995 flop Johnny Mnemonic. This time, he found greater success. The movie was praised for mixing high-tech thrills with philosophical themes about the nature of reality. At the time of its release, the trippy, cutting-edge visuals were nothing short of visionary. However, none of that would have mattered had there not been a strong central performance at the core. Reeves, as was pointed out by Roger Ebert, opted to give a minimalist performance, embracing the cool vibe without feeling the need to overdo his character's heroism. Acting big is easy; showing restraint is much harder.
Neo earned Reeves awards nominations, an honor he hadn't previously achieved. For his work in the film, he received a Saturn Award nomination for Best Actor from the Academy of Science Fiction, Fantasy & Horror Films. He also won "Best Male Performance" at the MTV Movie Awards and "Favorite Actor - Action/Science Fiction" at the Blockbuster Entertainment Awards.
Is this an impressive performance?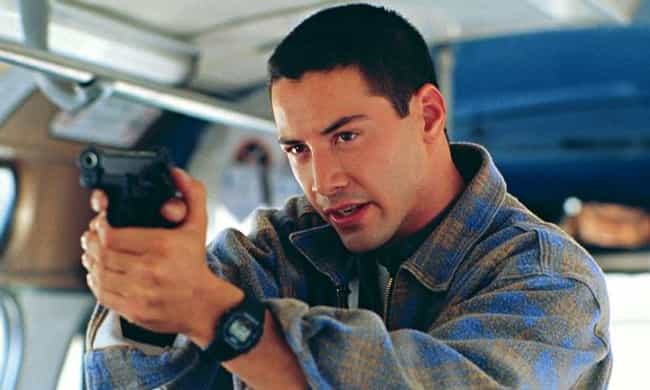 There's a bomb on a crowded city bus, and it will go off if the vehicle drops below 50 mph. That's the basic premise of Speed, one of the biggest box office hits of 1994. Reeves is cop Jack Traven, who makes a daring leap on-board the bus in an effort to save the lives of its passengers. Along the way, he falls for Annie (Sandra Bullock), who grabs the wheel after the driver is taken out.
Speed changed Reeves's career. It was his first really big action movie, and he nailed it. His work as the calm, cool, and collected Traven earned him comparisons to major action stars like Clint Eastwood and Harrison Ford. Reeves's trademark sense of bemusement is put to good use, as Traven is continually required to bring a sense of logic to all the wild things he's stuck in the middle of.
After the film earned $121 million at the domestic box office, Reeves instantly became a bankable big-screen action hero.
Is this an impressive performance?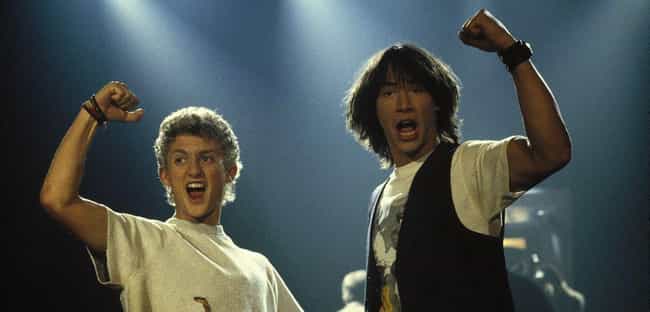 Bill & Ted's Excellent Adventure was a sleeper hit in 1989. The silly, unassuming movie tells the story of two slightly dim-witted wannabe rockstars - Ted "Theodore" Logan (Reeves) and Bill S. Preston, Esq. (Alex Winters) - who hop in a time-traveling phone booth to meet a host of historical figures, none of whom they really understand the significance of. Their journey through these dimensions is fueled by a need to save the future.
Certain critics often accuse Reeves of being unintelligent, but that's not even remotely true. His thoroughly convincing performance as the dim-but-lovable Ted is likely what started the unkind assumption. The actor mastered the art of the blank face and vaccuous tone for Ted, and while the character may not be the brightest bulb in the chandelier, audiences couldn't resist him. It has often been said that it takes a smart actor to successfully play a dumb character, and that adage has never been more true than it is here.
Reeves generated excellent comic chemistry with Winter, turning Bill and Ted into one of the greatest on-screen duos in cinematic history.
Is this an impressive performance?