Living
The Best Reading Shows For Kids
213 votes
26 voters
18 items
List Rules Vote up the children's television programs that are best at teaching reading & literacy skills.
Aside from being a great place to waste a whole day by binge-watching a series that features teenagers in a post-apocalyptic world, television does have its educational uses. Though it may not get a lot of credit as a learning tool, the fact is, most of you who are reading this right now are able to do so because TV taught us how to, or helped us perfect the skill. Whether we learned the alphabet from cartoons or followed along with Reading Rainbow religiously, the best reading children's shows were entertaining as well as educational.
These reading shows for kids almost always used humor and interactive content to connect with young viewers and engage them in ways that books or lessons couldn't. The fact is, if kids are tricked into learning by someone fun like the monsters on Sesame Street, they're a heck of a lot more likely to learn.
Whether you're trying to get your own kid into reading or you simply want to reminisce about the days spent on the floor in front of your TV learning with your favorite television host, we're here to rank the top reading kids shows from A to Z - or more accurately, from best to not-so-best.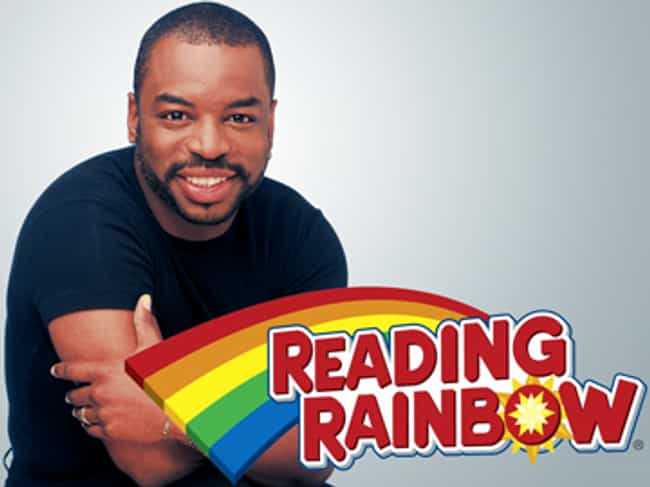 Original release: 1983-2006
Reading Rainbow is an American children's television series that aired on PBS Kids and PBS Kids Go! from June 6, 1983, until November 10, 2006, that encouraged children to read. In 2012 an iPad and Kindle Fire educational interactive book reading and video field trip application was launched bearing the name of the program. The public television series garnered over 200 broadcast awards, including a Peabody Award and 26 Emmy Awards, 11 of which were in the "Outstanding Children's Series" category. The series was created under the leadership of Cecily Truett Lancit and Larry Lancit, at Lancit Media Productions in New York. The concept of a reading series for children originated with Twila ...more on Wikipedia
Actors: LeVar Burton, Jennifer Betit Yen, Arnold Stang
Number of Seasons: 21
Number of Episodes: 155
Is this show fun AND educational?
see more on Reading Rainbow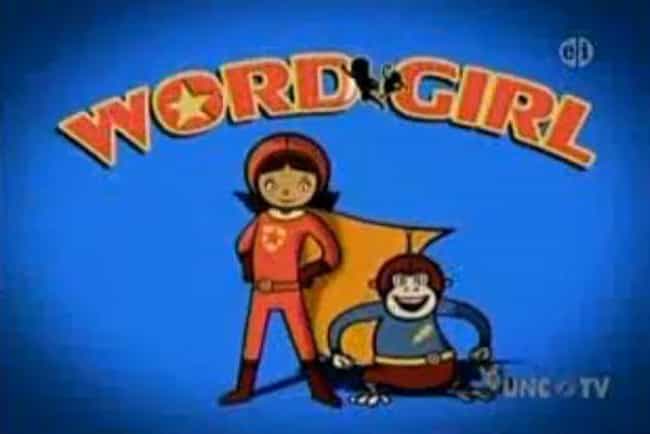 Original release: 2007-2015
WordGirl is an American children's animated television series produced by the Soup2Nuts animation unit of Scholastic Entertainment for PBS Kids. The show began as a series of shorts entitled The Amazing Colossal Adventures of WordGirl that premiered on PBS Kids Go! on November 10, 2006, usually shown at the end of Maya & Miguel; the segment was then spun off into a new thirty-minute episodic series that premiered on September 3, 2007 on most PBS member stations. All four full-episode seasons each have twenty-six episodes, while the preceding series of shorts had thirty. By late 2014, most PBS stations from coast to coast had stopped airing WordGirl. New episodes appear only on the PBS Kids ...more on Wikipedia
Actors: Dannah Feinglass Phirman, Ryan Raddatz, Maria Bamford
Number of Seasons: 8
Number of Episodes: 130

Is this show fun AND educational?
see more on WordGirl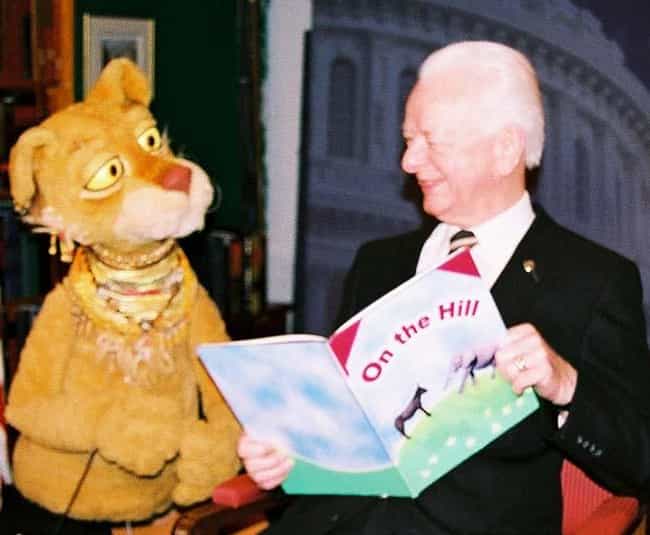 Original release: 2000-2010
Between the Lions was a PBS Kids puppet television series designed to promote reading. The show was a co-production between WGBH in Boston and Sirius Thinking, Ltd., in New York City, in association with Mississippi Public Broadcasting, in Mississippi. The show has won seven Daytime Emmy awards between 2001 and 2007. The target audience is children 5–8 years old. It has the same puppet style as Sesame Street and several season 2 episodes, notably in Dance in Smarty Pants, had a few characters from Sesame Street guest appearing. The show premiered on April 3, 2000, replacing The Puzzle Place. Between the Lions started its 10th and final season on September 20, 2010 and the series finale aired ...more on Wikipedia
Actors: Ruth Westheimer, Fred Newman, Kathryn Mullen, Peter Linz, Tyler Bunch, + more
Number of Seasons: 10
Number of Episodes: 130

Is this show fun AND educational?
see more on Between the Lions
Original release: 2007-2011
WordWorld is an American CGI animated television series that debuted on PBS Kids. It was created by Don Moody, Jacqueline Moody, Peter Schneider and Gary Friedman. WordWorld was produced by The Learning Box and WTTW-TV. The series premiered on September 3, 2007 and ended on January 17, 2011 with 80 episodes and 3 seasons. As of October 7, 2013 it was discontinued from the schedule due to the new series Peg + Cat. ...more on Wikipedia
Actors: Marc Thompson, Veronica Taylor
Number of Seasons: 3
Number of Episodes: 45

Is this show fun AND educational?
see more on WordWorld