Bbq

The Best Korean BBQ in Los Angeles

198 votes
61 voters
2.2k views
19 items
Fact: You or someone that you know loves Korean BBQ. Korean BBQ is known for the thinly sliced meat you cook yourself on a grill (which can be electric, charcoal, stone, etc.) and for the multitudes of banchan (side dishes) that come with it. Beef, pork, duck, chicken, seafood - grill 'em all! Los Angeles, CA is home to many excellent Korean BBQ spots, but which are the best and most authentic?
These are the best Korean BBQ restaurants in Los Angeles. Feeling adventurous? Try grilling kimchi or make some ssam (쌈) by wrapping the meat in some lettuce and topping it off with ssamjang (ssam sauce)! This delicious cooking style from Korea is quite a treat for your tastebuds.
When you're caving some KBBQ, these Los Angeles hot spots are the places to go. What's your favorite good Korean BBQ place in LA? Cast your votes below!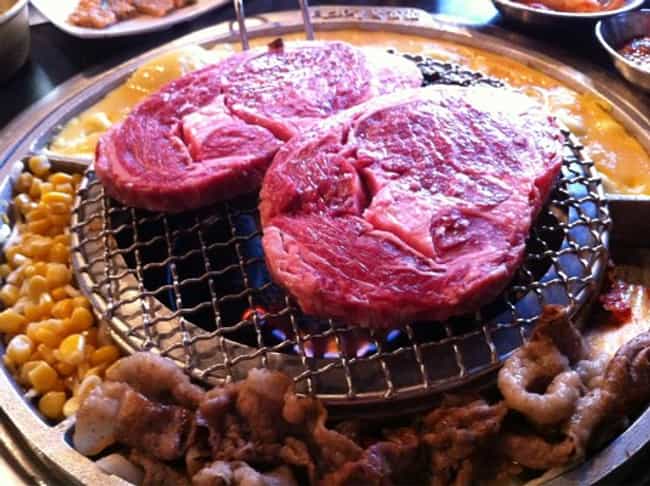 3465 W 6th St
Great meat quality, eggs and corn cooked with your meat, and great combo options. "Baekjeong" used to be places where working class Koreans did their dining in the 1800s so expect a low key environment

Agree or disagree?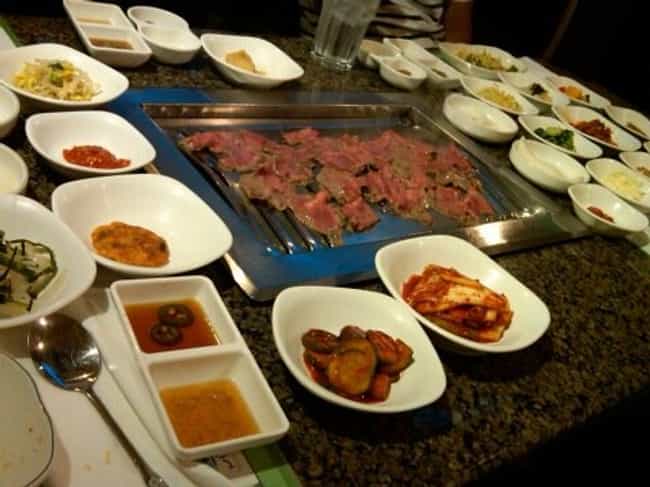 856 S Vermont Ave
Korean BBQ restaurant that most Koreans in LA go to. Great quality meat and delicious dishes. Soowon Galbi competes with few and delicious options. This is not an AYCE restaurant so if you are looking for a budget friendly option, Soowon Galbi is not for you

Agree or disagree?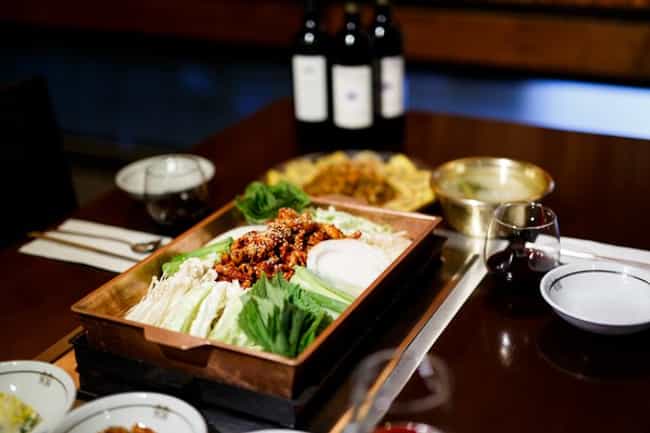 3435 Wilshire Blvd
A new comer to the Korean BBQ scene in Los Angeles but quickly gaining a reputation as one of the best. Gwang Yang Korean BBQ is not only an extension of a great restaurant in Korea, but it also serves authentic "Gwang Yang" (regional area in Korea) bulgogi. It has a great environment and if you download their app, you can get free food!

Agree or disagree?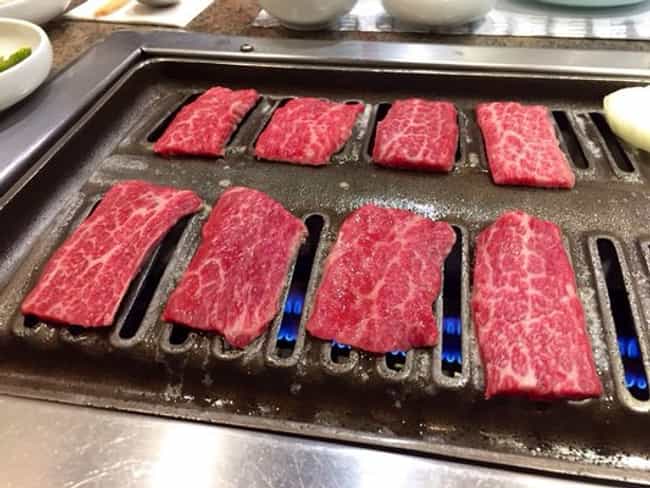 3330 W Olympic Blvd
One of the most top quality and upscale Korean BBQ restaurants in Los Angeles. The meat quality is amazing and will melt in your mouth. A bit on the pricy side but your body will thank you for it. The wait staff wear traditional Korean so look for them!

Agree or disagree?