Watchworthy
The Best Korean Zombie Movies Of All Time

March 11, 2020
260 votes
106 voters
6.1k views
11 items
Are you a fan of Korean cinema or horror movies? If you answered yes to either of those inquiries we want you to vote on the best Korean zombie movies from the list below. Some of these films are scary Korean zombie movies while other are funny in tone, but which one is the best? Train to Busan is an obvious standout as it is very popular among audiences, but is it better than it's famous, animated prequel, Seoul Station? Or maybe one of the good anthology films like Doomsday Book or Horror Stories will make it to the top of the list? You get to help decide with your votes.
Vote up the top Korean zombie films that you love to watch and vote down any you feel other fans of the genre can skip. Be sure to check back as new and upcoming South Korean zombie movies are released so you can vote on those too!
Data-driven recommendations based on voting from over 40 million monthly visits to Ranker.
Try the free app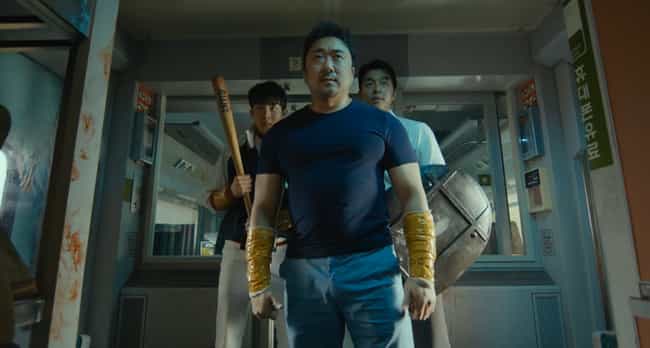 One of the highest-grossing South Korean films ever, 2016 action-thriller Train to Busan tells the story of train passengers trying to survive a zombie invasion that is quickly spreading throughout the country. Starring popular Korean actor Gong Yoo, the film stars other notable stars, such as Parasite's Choi Woo-shik, MCU's The Eternals star Ma Dong-seok AKA Don Lee, and former Wonder Girls member Sohee. With a 93% on Rotten Tomatoes, Train to Busan has been lauded by audiences, critics, and even filmmakers, including Shaun of the Dead director Edgar Wright, who tweeted "best zombie movie I've seen in forever." Filled with twists, action, and hordes of zombies, the horror blockbuster received an animated prequel, Seoul Station, and a sequel titled Peninsula, slated for a summer 2020 release.
Actors: Gong Yoo, Ma Dong-seok, Jung Yu-mi, Kim Su-an, Kim Eui-sung, + more
Released: 2016
Directed by: Yeon Sang-ho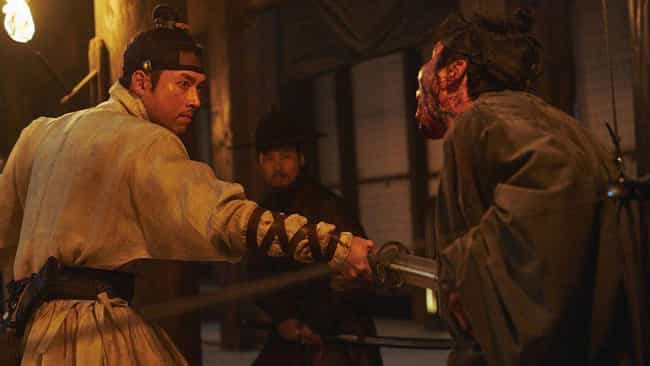 Rampant is is the first Korean zombie period drama. Rampant takes place in the Joseon Dynasty and follows the journey of Prince Lee Chung as he faces off against the Minster of War Kim Ja-joon. The movies zombies are named 'night demons,' strange monsters from the Europeans that spread infection by bite. While the themes of the film are hard to miss, it is fun movie to read into and a good Korean zombie movie to boot. These two simultaneous conflicts collide leading to an action packed zombie period piece. Rampant was created by the makers of Train to Busan and has a 62% critics rating on Rotten Tomatoes. If you love this film be sure to show it some love and vote it up.
Actors: Hyun Bin, Jang Dong-gun, Lee Sun-bin
Released: 2018
Directed by: Kim Sung-hoon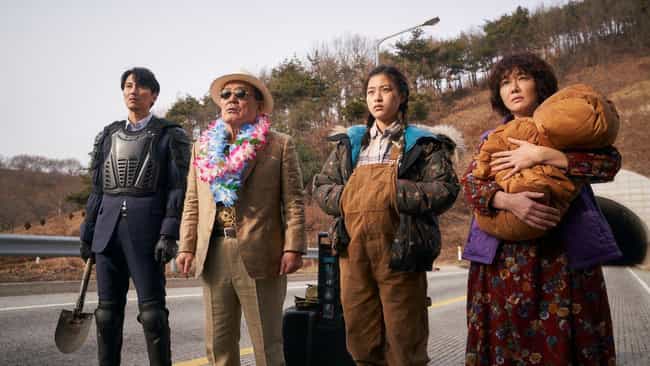 The Odd Family: Zombie On Sale is another South Korean addition to the zombie flicks genre. The film centers around the Parks, a quirky family consisting of Man-deok (Park In-hwan) and Nam-joo (Uhm Ji-won), and their three children each with there own variety of issues. One day Man-deok is bitten by a strange man entering their village which leads to some unforeseen circumstances. The Odd Family: Zombie On Sale plays around with the genre by adding elements of comedy, romance, and action instead of being a straight up horror movie. The movie grossed 1.9 million in the box office and has a 85% Tomatometer score on Rotten Tomatoes. Be sure to vote it up, especially if you loved it genre bending twists and turns.
Actors: Jung Jae-young, Kim Nam-gil, Uhm Ji-won, Lee Soo-kyung, Jung Ga-ram, + more
Released: 2019
Directed by: Lee Min-jae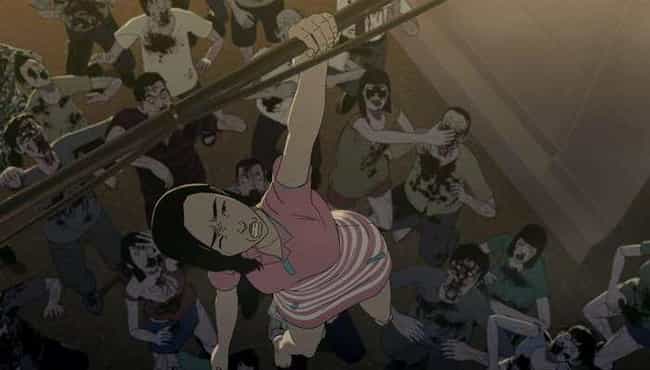 Seoul Station is the animated prequel to Train to Busan. Released only one month after its predecessor, Seoul Station takes place right before Train to Busan, and shows the spread of the zombie threat. If you loved Train to Busan, chances are you'll love this movie too. Both films were written and directed by the same director, Yeon Sang-ho. The story follows a estranged father and daughter. Right on the precipice of their reunion, a zombie outbreak occurs and Seoul is plunged into chaos. The films Rotten Tomatoes critics score sits at a 100% and an average rating of 7.12/10.
Actors: Ryu Seung-ryong, Shim Eun-kyung, Lee Joon
Released: 2016
Directed by: Yeon Sang-ho