Watchworthy
The Best Law & Order: SVU Episodes Based On True Stories

Updated July 9, 2020
28.4k votes
5.8k voters
1.3M views
30 items
In the world of Law & Order: Special Victims Unit, several episodes over the many seasons are ripped straight from newspaper headlines. The writers of SVU often adapt current events into scripts for the dark, gritty police procedural show that everyone loves to binge (if you're looking for something to watch you can also check out our list of other shows like Law & Order).
What's the best Law & Order: SVU episode based on a true story? "Funny Valentine" was based on the physical altercation that took place between pop singer Rihanna and rapper Chris Brown in 2009. Another episode, "Devastating Story," was based on the UVA allegations published in Rolling Stone magazine that were later proven to be false.
Other top based-on-a-true-story episodes of SVU include "Intimidation Game" (based on the Gamergate controversy of 2014) and "Scavenger," (based on the BTK serial killer case).
Before the credits fade to black, and Executive Producer Dick Wolf's name pops up on the screen, vote up the best episodes of Law & Order: SVU that were ripped straight from newspaper headlines.
Data-driven recommendations based on voting from over 40 million monthly visits to Ranker.
Try the free app
back to page 1
'Head,' Based On The Mary Kay Letourneau Case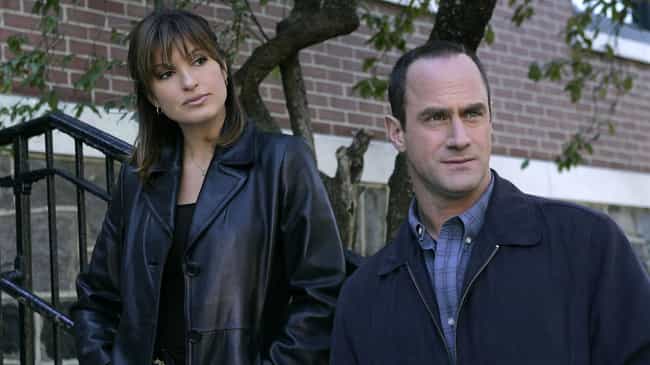 The Episode: A school teacher is taking advantage of her male students, and despite many restraining orders and arrests, she ends up having a child with him. Later, she has surgery to remove a brain tumor, and the desires stop.
Real Life: Mary Kay Letourneau was a school teacher that fell in love with her 12-year-old student. They had two daughters together, despite the fact that Letourneau was convicted of second-degree assault, and had several restraining orders placed against her. When her student turned 18, he filed to overturn the restraining orders, and the two married in 2005. In 2019, they were divorced.
'Selfish,' Based On The Casey Anthony Trial & The Anti-Vaxx Trend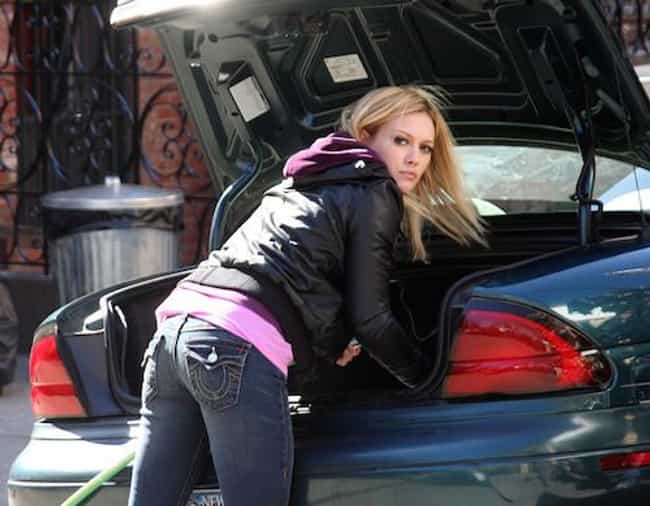 The Episode: Ruth Walker tells SVU detectives that her 2-year-old granddaughter, Sierra Walker, hasn't been seen in a few days. Her daughter, Ashlee Walker, is young and irresponsible, and she's worried that something bad might have happened to her. Ashlee blames a fictional nanny for kidnapping her daughter.
Upon investigation, detectives find that Ashlee Walker buried her daughter at a gas station. The autopsy report reveals that Sierra Walker perished of measles. In a panic, Ashlee buried her because she thought that it was her fault. The charges against Ashlee are dropped, but the Walkers seek out the Stewart family, who chose to not vaccinate their child. Their son infected Sierra at the playground, and the Walkers demand justice. Monica Steward argues that it is her choice whether or not to vaccinate her child, and that Sierra would have passed due to Ashlee Walker's negligence sooner or later.
Real Life: In 2008, Cindy Anthony reported that her 2-year-old granddaughter, Caylee Anthony, had been missing for a month. Casey Anthony, Caylee's mother, claims that a nanny took her daughter earlier that month, and that she had been too frightened to alert authorities. Caylee Anthony was found several days later in the wooded area by the Anthony family home, her mouth bound with duct tape and chloroform.
Casey was arrested, but was ultimately found not-guilty. Later, investigators found records of a Google search for "foolproof suffocation" and "foolproof ways to die" on Casey's computer.
'Glasgowman's Wrath,' Based On The Slender Man Case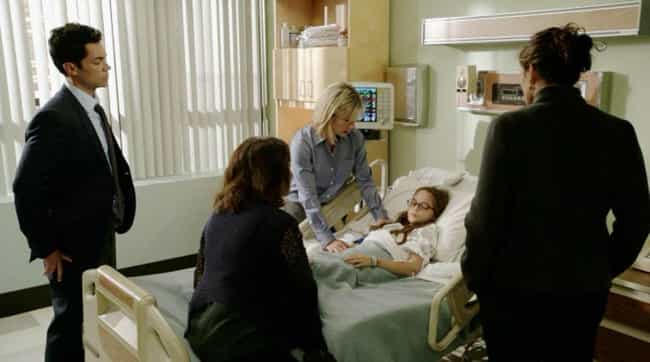 The Episode: On Halloween night, two best friends, Mia Harris and Perry Gilbert, drag Mia's younger sister, Zoe, to the park in search of the mythical Glasgowman. Zoe winds up in the hospital the next day with wounds and a serious head injury. The other two girls are missing.
When detectives investigate, they find out that Glasgowman is a fictional comic book character written by Gilbert's babysitter. They question him, and find out that he based the character of Glasgowman off a mentally ill man who lives in the park. The man, named Charlie, is a repeat offender, and has been off his medication. Their investigation leads them to Charlie's lair, where they find Harris and Gilbert with a knife.
The two girls claim that Glasgowman attacked Zoe Harris and locked them up, but police discover that Harris was the perpetrator because, in a fit of insanity, she truly believed that Glasgowman would harm her if she didn't end her friend.
Real Life: In May 2014, two 12-year-old girls led one of their classmates into the woods and tried to end her in order to appease a fictional character called Slender Man. They were convinced that Slender Man was real, and that the only way to save themselves was to give their friend as a sacrifice. Luckily, the little girl lived, and has since returned to school.
'Perfect,' Based On The Elizabeth Smart Story And The Raelian Cult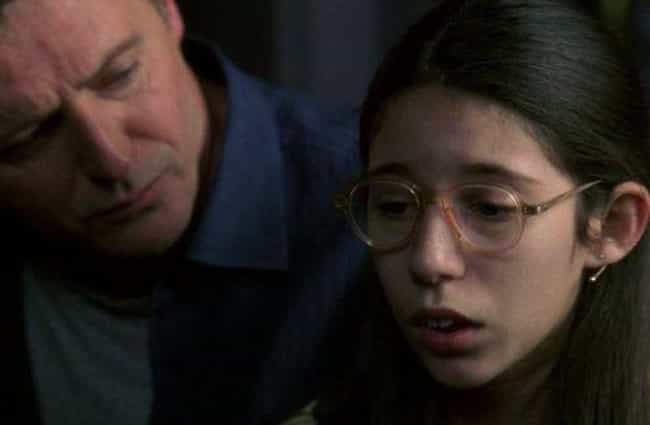 The Episode: A young girl is found in an alleyway, and the autopsy report reveals that she starved. The detectives discover the girl was actually taken in Pennsylvania. They trace her back to a cult leader who claims he has the ability to reincarnate newborns, but in reality, he is impregnating young girls and forcing them to deliver his children.
Real Life: The young girl in this case was based on Elizabeth Smart, who was abducted in 2002. She was discovered after more than a year of being held captive. The cult leader was based on Claude Vorilhon, AKA Raël, who founded the cult Raëlism in 1974. He believed he could clone human beings, and convinced his followers likewise.