Entertainment
The Best Law & Order: SVU Episodes Based On True Stories

25.2k votes
5.3k voters
1.3M views
30 items
In the criminal justice system, sexually based offenses are considered especially heinous. In the world of Law & Order: Special Victims Unit, the plot lines of several episodes that investigate these vicious felonies are ripped straight from newspaper headlines. The writers of SVU often adapt current events into scripts for the dark, gritty police procedural show that everyone loves to binge watch on Netflix.
What's the best Law & Order: SVU episode based on a true story? "Funny Valentine" may be one of your favorites. This episode was based on the physical altercation that took place between pop singer Rihanna and rapper Chris Brown in 2009. Brown beat his then-girlfriend, Rihanna, but she continued to date him, despite his violent behavior. Another episode, "Devastating Story," was based on the UVA rape allegations published in Rolling Stone magazine that were later proven to be false.
Other top based-on-a-true-story episodes of SVU include "Intimidation Game" (based on the Gamergate controversy of 2014) and "Scavenger," (based on the BTK serial killer case).
Before the credits fade to black, and Executive Producer Dick Wolf's name pops up on the screen, vote up the best episodes of Law & Order: SVU that were ripped straight from newspaper headlines.
"Monogamy," Based on Lisa Montgomery & Bobbie Jo Stinnett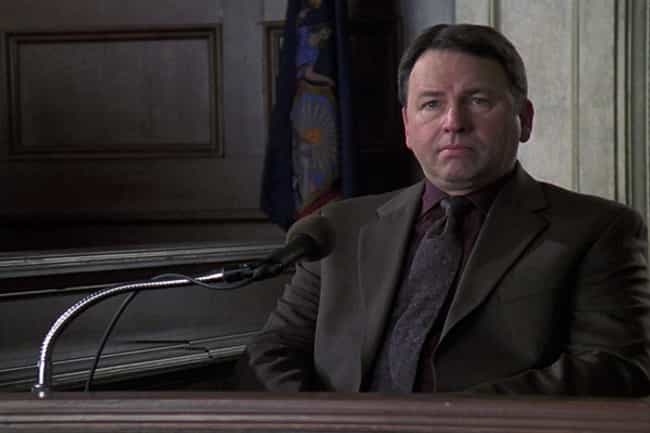 The Episode: A seven-months pregnant woman is found dead, with her child ripped out of her body in a crude Cesarean section. Detectives race to find the missing baby before it is too late.
Real Life:
In 2004, Lisa Montgomery posed online as a pregnant woman in order to befriend Bobbie Jo Stinnett, who was actually pregnant. Montgomery went to Stinnett's house under false pretenses and strangled her, cut the baby out of her womb, and kidnapped the child. She was found guilty, and sentenced to death in 2008.

Great episode?
"Imprisoned Lives," Based on the Ariel Castro Case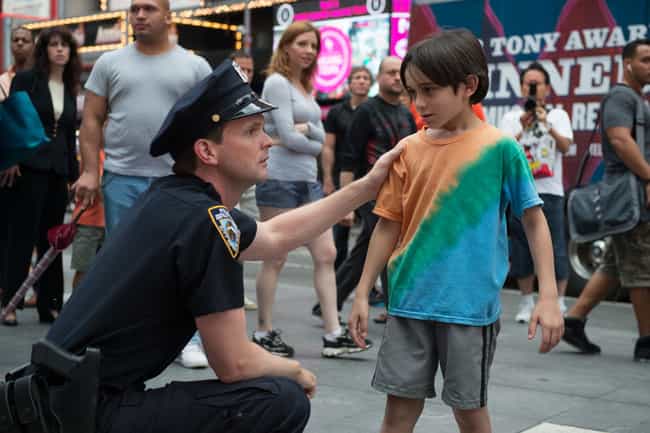 The Episode: After a young boy is found malnourished and abandoned in Times Square, the detectives try to return him to his family. Instead, they find a locked basement where more victims are in need of a rescue.
Real Life:
Between 2002 and 2004, Ariel Castro kidnapped three women: Michelle Knight, Amanda Berry, and Gina DeJesus. He raped all three women, and forced Berry to have his baby. The three women lived in captivity in Castro's home until 2013, when Berry escaped and alerted a neighbor of their whereabouts.

Great episode?
"Gone," Based on the Disappearance of Natalee Holloway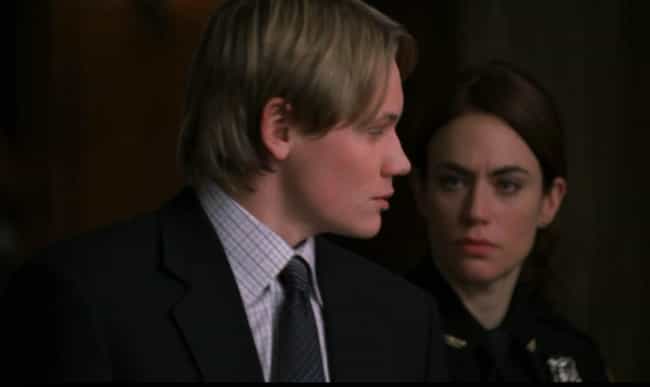 The Episode: Doug Waverly, Nick Pratt, and Jason King are arrested for the rape and murder of a 17-year-old Canadian girl during a school trip. The charges are initially dropped by the judge due to insufficient evidence, but the SVU detectives are able to get confessions out of them. King testifies that he had consensual sex with her, but claims that Pratt raped her. Waverley and Pratt killed the girl to keep her quiet. After his confession, King is missing for a few days before being found dead. Although detectives are never able to recover the girl's body, they prosecute Waverly and Pratt for King's murder.
Real Life:
In 2005, high school senior Natalee Holloway disappeared on a graduation trip to Aruba. She was last seen leaving a nightclub with Joran van der Sloot, a Dutch foreign exchange student, and his two friends, Deepak and Satish Kalpoe. The next day, she failed to show up for her flight home, and her packed luggage and passport were found in her hotel room. Holloway's body was never found. Many theorize that she was murdered by van der Sloot, but some think that she was sold into sex slavery. After years of searching, she was declared legally dead in 2012.

Great episode?
"Babes," Based on the Pregnancy Pact from Gloucester High School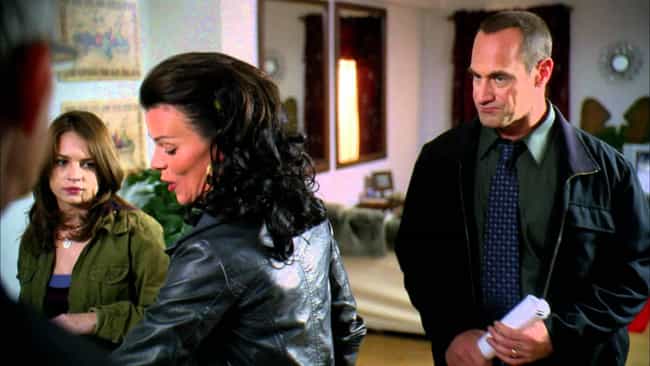 The Episode: Benson and Stabler investigate a murder centered around a high school where four teenage girls have decided to get pregnant together. One of the girls convinces a mentally ill homeless man to help her conceive.
Real Life:
In 2008, 18 girls from Gloucester High School in Massachusetts formed a "pregnancy pact" where they promised each other that they would all get pregnant at the same time and help one another raise their babies. One girl asked a homeless man to impregnate her, which inspired that part of the
SVU
episode.

Great episode?