Halloween
Hilarious Halloween Costumes For Lazy People

218 votes
49 voters
1.6k views
15 items
Whether you're looking for lazy Halloween costumes or are simply searching for some fun and simple ideas to conjure up this year, this list ranks some of the funniest costumes you can make pretty easily. With options for guys, options for girls, and even options for couples, you can DIY these funny costumes by using items around the house.
Want to go as Freddie Mercury? All you need is a pair of jeans, a tight tank top, and a rocking 'stache. Want to go as your friendly neighborhood barista? Don some slacks, pop on a polo shirt, strap on that apron, and you're good to go. These lazy Halloween costumes are all super easy to make and are sure to garner a few LOLs. Plus, they definitely beat spending a small fortune on a ready-made costume you'll only wear once. Which of these lazy costumes is your favorite?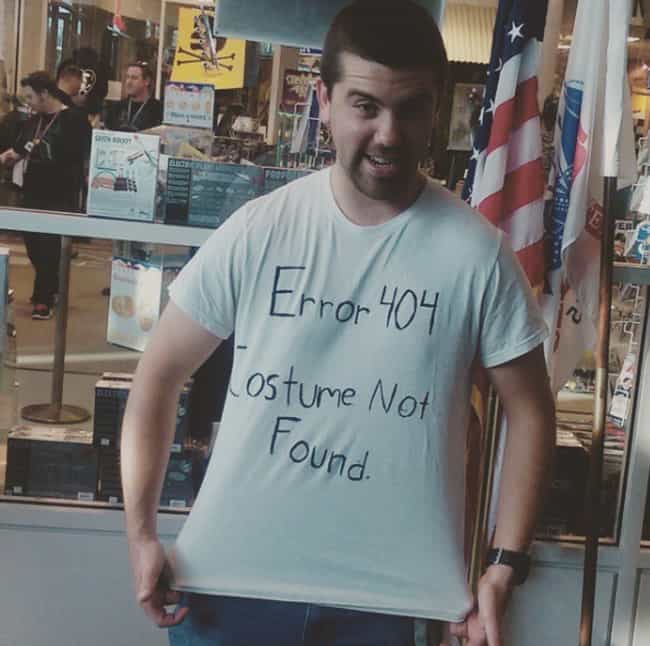 There are oodles of 404-type costumes making the rounds on Reddit, with each one being slightly lazier than the last. Apparently, the guy in @boxersninja's photo didn't even write this himself. Talk about dedication.
What you'll need: A plain white shirt, a sharpie, and steady penmanship.

Are you this lazy?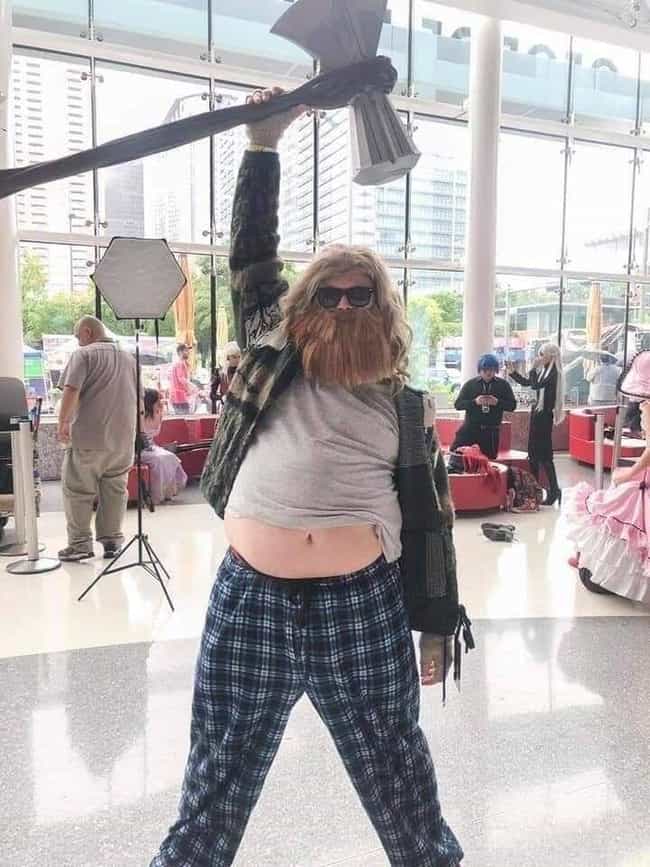 Reddit user /u/GallowBoob's hilarious Fat Thor costume is super easy to recreate, plus it's one of the few - if only - Halloween costumes where you don't have to worry about spilling your drinks.
What you'll need: A pair of glasses, pajama pants, and an old grey T-shirt are the essentials. Of course, if you want to go the extra mile, you can also pick up a fake beard and blonde wig, and faux belly shirt to help add a few LBs.

Are you this lazy?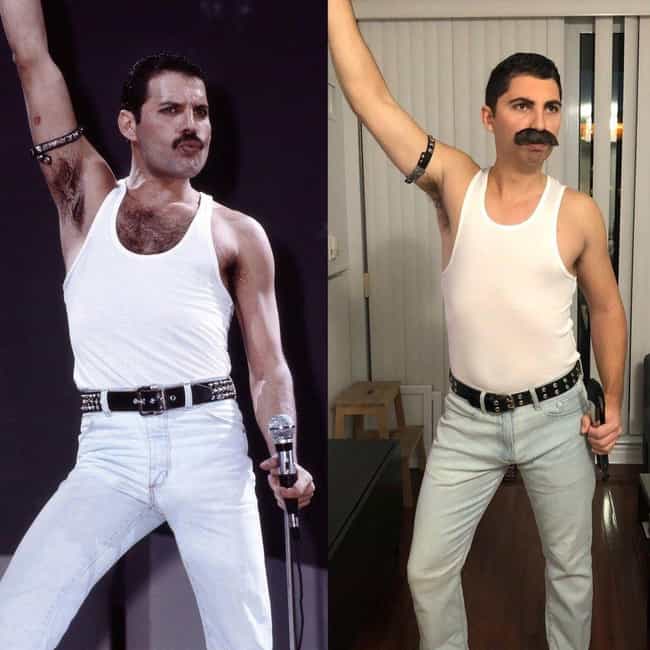 Reddit user's /u/Fruity667's low-budget Freddie Mercury is both easy to spot and even easier to make.
What you'll need: A pair of super tight jeans, a white tank top and a mustache. Copious amounts of chest hair is encouraged.

Are you this lazy?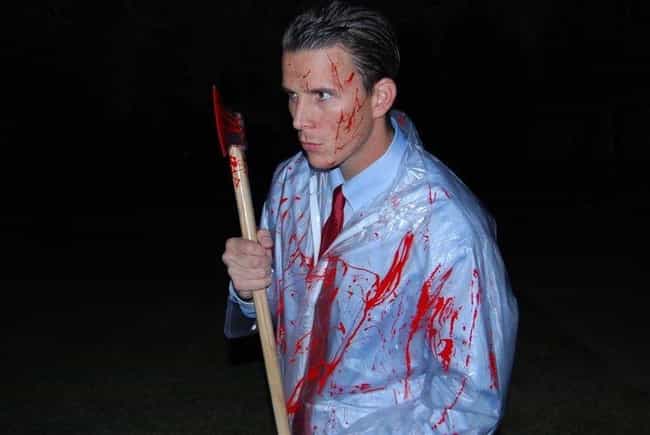 Patrick Bateman From American Psycho
Reddit user /u/lionzion's American Psycho costume is an instant win. If you can find a white suit to wear underneath and learn how to perfect that evil scowl, your Halloween game will be on point.
What you'll need: a clear raincoat, fake blood, and lots and lots of hair gel. Carrying a few videotapes around wouldn't hurt, either.

Are you this lazy?