Entertainment
The Best LeBron James Movies

149 votes
56 voters
5.1k views
9 items
List Rules Vote for your favorite movies, regardless of critic reviews or how big the role was.
List of the best LeBron James movies, ranked best to worst with movie trailers when available. LeBron James's highest grossing movies have received a lot of accolades over the years, earning millions upon millions around the world. The order of these top LeBron James movies is decided by how many votes they receive, so only highly rated LeBron James movies will be at the top of the list. LeBron James has been in a lot of films, so people often debate each other over what the greatest LeBron James movie of all time is. If you and a friend are arguing about this then use this list of the most entertaining LeBron James films to end the squabble once and for all.
If you think the best LeBron James role isn't at the top, then upvote it so it has the chance to become number one. The greatest LeBron James performances didn't necessarily come from the best movies, but in most cases they go hand in hand.
List films range from NBA Street Series: Vol. 4: Class of '03 to Fantasy Basketball Camp.
"This list answers the questions, "What are the best LeBron James movies?" and "What are the greatest LeBron James roles of all time?"
If you're a fan of LeBron James, then check out our lists of the best Shaquille O'Neal and Anderson Silva movies as well.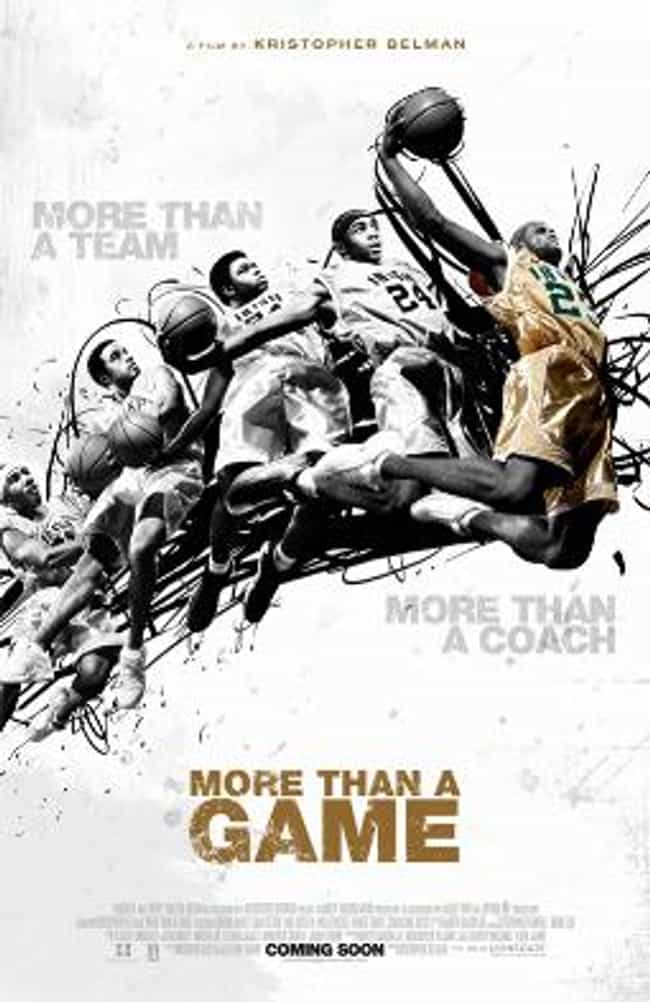 Neither rain, nor snow, nor gloom of night...can keep these hoops junkies off the asphalt courts. MORE THAN A GAME is a rollicking and oft-times heartbreaking account of Chicago playground basketball. Featuring NBA stars, local legends and everyday players, MTAG makes for a fascinating companion to Hoop Dreams, which was released that same year.Over the course of three years, filmmakers Joe Angio and Joel Cohen traversed Chicago's playgrounds to find out why so many people - primarily black inner-city dwellers - devoted their lives to basketball. At the time of the film's release, more NBA players came from Chicago than anywhere else; here, we hear from three of the best. Phoenix Suns ...more on Wikipedia
Released: 2008
Directed by: Kristopher Belman

Agree or disagree?
see more on More than a Game
This sports comedy starring LeBron James is currently in development for a planned summer 2010 shoot. Malcolm D. Lee has signed on to direct. Release is planned for 2011. ...more on Wikipedia
Released: 2011
Directed by: Malcolm D. Lee
Agree or disagree?
see more on Fantasy Basketball Camp
Beijing 2008: The Games of the XXIX Olympiad
Released: 2008
Agree or disagree?
NBA Street Series: Dunks!: Vol. 2
Actors: Shaquille O'Neal, Vince Carter
Released: 2004
Agree or disagree?