Living
The Best LEGO TV Shows Ever Made
Updated October 15, 2019
1.4k votes
301 voters
2.3k views
16 items
List Rules Vote up your favorite television shows from LEGO.
Since the first-ever LEGO series debuted in 1987 with the claymation series of shorts Edward and Friends, brick building buffs have flocked to their TVs to catch every new episode of every new iteration that comes along with the latest building set. While the amount of LEGO TV shows may seem overwhelming and endless to some, the fact is that each new show is boldly unique and has its share of hardcore fans. Some may argue that there's nothing quite like branded LEGO shows and that the LEGO Star Wars television series was the best, and others can gladly fight that something more original like LEGO Hero Factory or Secrets of Elvendale was the peak iteration of the brand. But that's what makes the best LEGO shows endlessly fun to debate about and just plain entertaining to watch. Each LEGO television series has something for everyone, including their animation styles!
In this list, we're going to break down all of the best LEGO shows and find out once and for all which minifigs make for better TV shows than they do toys. So grab your brick box, try to get Everything is Awesome out of your head, and vote up the best LEGO TV shows ever made.
Lego Ninjago: Masters of Spinjitzu
Lego Ninjago: Masters of Spinjitzu is an action comedy family animated TV series that centers on the adventures of five ninjas. The series is based on the Lego toy series of the same name. Two pilot episodes were shown on Cartoon Network on January 14, 2011, sometimes split into four episodes. Due to the popularity of the pilot episodes, the first season was launched from December 2011 – April 2012 alongside a new line of sets marketed as "Rise of the Snakes". The pilot episodes were released on DVD in March 2011, and the first season became available on DVD in Region 1 on June 26, 2012. The series as a whole has an estimated budget of kr 37 million ...more on Wikipedia
Actors: Ian James Corlett, Brian Drummond, Michael Kopsa, Michael Adamthwaite, Michael Dobson, + more
Premiered: 2011
Was this a great LEGO show?
Where to watch
Legends of Chima is a television series based on the LEGO Legends of Chima series of LEGO sets. It began with 2 episodes airing on January 16, 2013, with the Season 1 finale on December 5, 2013. On March 15, 2014, season 2 premiered on Cartoon Network and ended on April 19, 2014. On August 9, 2014, season 3 began to air on Cartoon Network and ended on November 22, 2014. ...more on Wikipedia
Premiered: 2013
Was this a great LEGO show?
Where to watch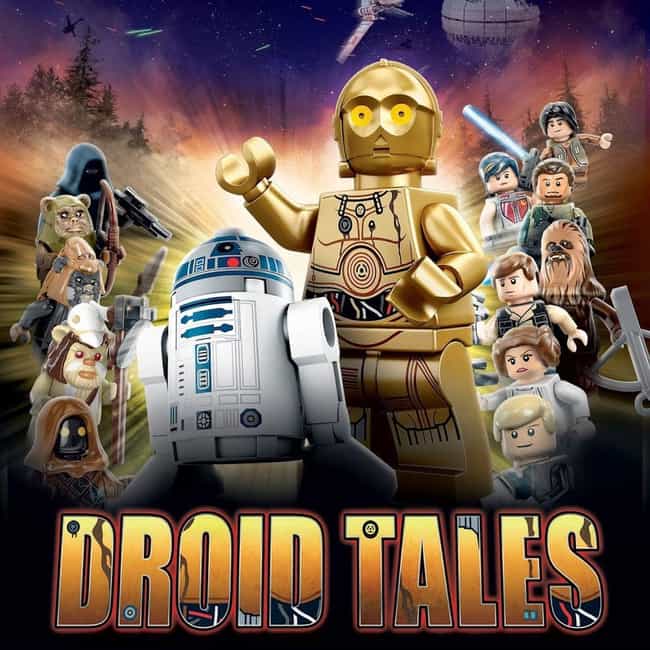 Lego Star Wars: Droid Tales (Disney XD, 2015) is an American five-part animated comedy adventure television mini-series based on the Lego Star Wars series of figures. In the aftermath of Return of the Jedi, the rebels celebrate their victory against the Galactic Empire by having C-3PO and R2-D2 share their previous encounters throughout the Clone Wars, their affiliation with the Ghost crew from Star Wars Rebels, and their activism against the Galactic Empire ...more on Wikipedia
Actors: Anthony Daniels, Michael Donovan, Tom Kane, Lee Tockar
Premiered: 2015
Was this a great LEGO show?
Where to watch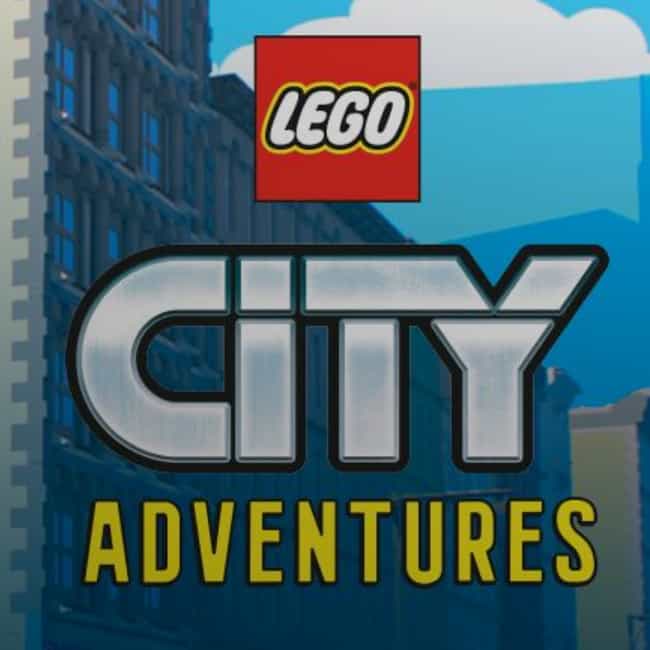 Lego City (Nickelodeon, 2019) is an American animated television series. The show follows characters from the Lego City as they seek to stop a master criminal. ...more on Wikipedia
Actors: Joe Zieja, Misty Lee, Alex Cazares, Daniel MK Cohen, James Arnold, + more
Premiered: 2019
Was this a great LEGO show?
Where to watch

some seasons