Culture
The Best LGBTQ Movies Of 2019

138 votes
53 voters
1.3k views
17 items
Here are the best LGBTQ+ movies of 2019. The year 2018 was an excellent one for queer cinema with the box office and critical success of films like Love, Simon and The Favourite. From the looks of this list of 2019 LGBT movies, it appears like filmmakers around the world are interested in continuing to break down the walls of mainstream boy meets girl cinema.
It appears as though upcoming and new queer cinema no longer just centers on the trials of tribulations of being accepted as LGBT. In fact, many of these films can even be considered conventional genre movies. There are several intriguing true stories and biopics on this roundup as well.
Wild Nights with Emily tells the little known tale of Emily Dickinson's (played by Molly Shannon) love affair with a woman named Mabel. The true story out of Ireland, Vita & Virginia, explores the romance between acclaimed author Virginia Woolf and socialite/writer Vita Sackville-West.
Which LGBT movies in 2019 are you most excited to see? Vote up your favorite domestic and foreign LGBT films that were released in 2019.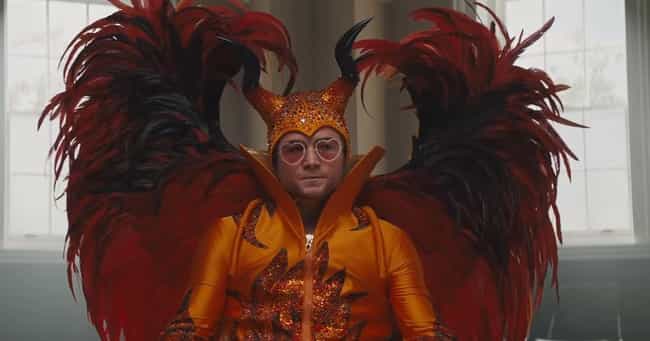 The life of musician Elton John is explored in the biopic Rocketman. The fantasy musical tells the true tale of John's early life as a prodigal piano player with his less than supportive parents. The movie also features the origin story between John and songwriting collaborator Bernie Taupin.
An important narrative thread in the musical is John's sexual orientation and public coming out story. The rock star was even married to a woman at one time before finally coming to terms with his sexual orientation. The movie's timeline concludes before John's relationship with current-husband David Furnish, however, the ending makes mention of the couple's marriage and two children.
Actors: Taron Egerton, Jamie Bell, Richard Madden, Bryce Dallas Howard
Directed by: Dexter Fletcher

Is this a great movie?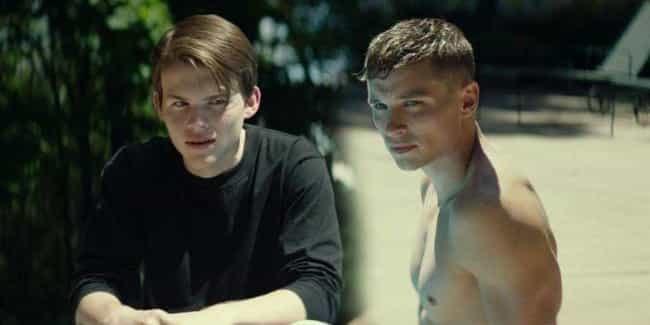 Giant Little Ones is more than just a run of the mill coming-of-age story. Franky (Josh Wiggins) and Ballas (Darren Mann) have been best friends forever. They are among the most popular students at their high school. After a night of drinking, they engage in a sexual encounter that changes the entire dynamic of their friendship.
The tagline in Keith Behrman's movie is: "Love Without Labels. Live Without Regrets."
The Canadian drama addresses the fact that many people do not fit in the classic confines of "homosexual" or "heterosexual." Both teenagers have girlfriends, but there is an attraction between them.
Giant Little Ones focuses on this complex period in a young person's life. It's often painful and confusing. Just like life doesn't hand out easy answers regarding the sometimes puzzling dynamic of sexual orientation, neither does the movie.
Actors: Josh Wiggins, Darren Mann, Taylor Hickson
Directed by: Keith Behrman

Is this a great movie?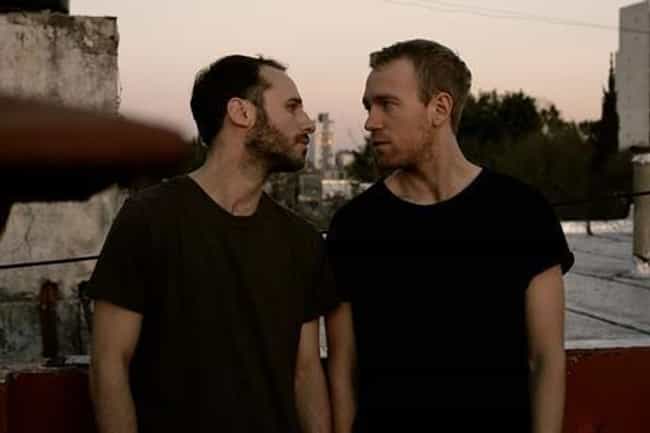 The Blonde One is set in Buenos Aires. The film explores the complicated relationship between two men, Juan (Gaston Re) and Gabriel (Alfonso Barón.) The pair start off as flatmates. Juan is a classic womanizer who gets a different girl every night. Gabriel, who is a single dad, is in a relationship with a woman.
Director Marco Berger adeptly shows how the attraction builds between the men through their secret glances and casual touches. Once the pair finally embark on a sexual relationship, they must battle the homophobic environment that they live in. The film explores the cultural and societal relationship "norms" of life in Buenos Aires.
Actors: Alfonso Barón, Justo Calabria, Antonia De Michelis
Directed by: Marco Berger

Is this a great movie?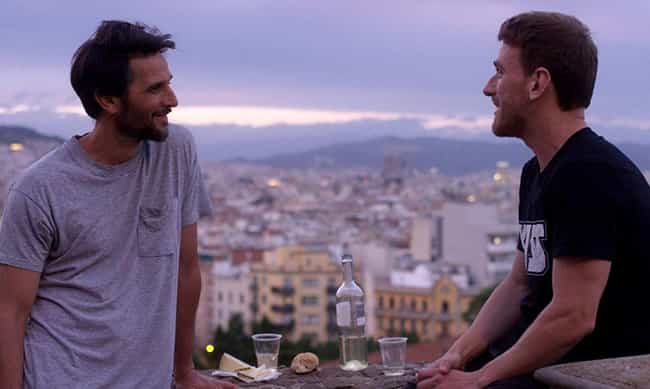 Two men meet in Barcelona and after spending the day in each others' company, they come to realize that they have already met once before, 20 years ago. This transforms the story from a random fling to an existential question about destiny and if there are people who are meant to be together.
Actors: Juan Barberini, Ramon Pujol, Mía Maestro
Directed by: Lucio Castro

Is this a great movie?