Entertainment
The Best Lisa Bonet Movies

46 votes
27 voters
3.6k views
7 items
List Rules Vote for your favorite movies, regardless of critic reviews or how big the role was.
List of the best Lisa Bonet movies, ranked best to worst with movie trailers when available. Lisa Bonet's highest grossing movies have received a lot of accolades over the years, earning millions upon millions around the world. The order of these top Lisa Bonet movies is decided by how many votes they receive, so only highly rated Lisa Bonet movies will be at the top of the list. Lisa Bonet has been in a lot of films, so people often debate each other over what the greatest Lisa Bonet movie of all time is. If you and a friend are arguing about this then use this list of the most entertaining Lisa Bonet films to end the squabble once and for all.
If you think the best Lisa Bonet role isn't at the top, then upvote it so it has the chance to become number one. The greatest Lisa Bonet performances didn't necessarily come from the best movies, but in most cases they go hand in hand.
List features films like Biker Boyz, Enemy of the State and more!
"This list answers the questions, "What are the best Lisa Bonet movies?" and "What are the greatest Lisa Bonet roles of all time?"
Movie fans who love Lisa Bonet have also been known to enjoy films starring Justine Bateman and Janet Jackson.
Enemy of the State is a 1998 American spy-thriller about a group of rogue U.S. National Security Agency agents conspiring to take out a U.S. Congressman and try to cover up. It was written by David Marconi, directed by Tony Scott, and produced by Jerry Bruckheimer. It stars Will Smith and Gene Hackman, with Jon Voight, Lisa Bonet, and Regina King in supporting roles. ...more on Wikipedia
Actors: Will Smith, Jack Black, Gene Hackman, Jon Voight, Seth Green, + more
Released: 1998
Directed by: Tony Scott
Agree or disagree?
see more on Enemy of the State
Biker Boyz is a 2003 film about a group of underground motorcycle drag racers. It stars Laurence Fishburne, Djimon Hounsou, Derek Luke, Meagan Good, and Larenz Tate and is written and directed by Reggie Rock Bythewood. It also features Lisa Bonet, Orlando Jones, Kid Rock and Vanessa Bell Calloway. ...more on Wikipedia
Actors: Kid Rock, Meagan Good, Laurence Fishburne, Terrence Howard, Lisa Bonet, + more
Released: 2003
Directed by: Reggie Rock Bythewood
Agree or disagree?
see more on Biker Boyz
Lathe of Heaven is a 2002 television movie based on the similarly named science fiction novel by Ursula K. Le Guin and a remake of the 1980 adaptation. It was produced for the A&E network in 2002 and directed by Philip Haas. It was nominated for the 2003 Saturn Award for Best Single Program Presentation. ...more on Wikipedia
Actors: James Caan, Lisa Bonet, David Strathairn, Lukas Haas, Serge Houde, + more
Released: 2002
Directed by: Philip Haas
Agree or disagree?
see more on Lathe of Heaven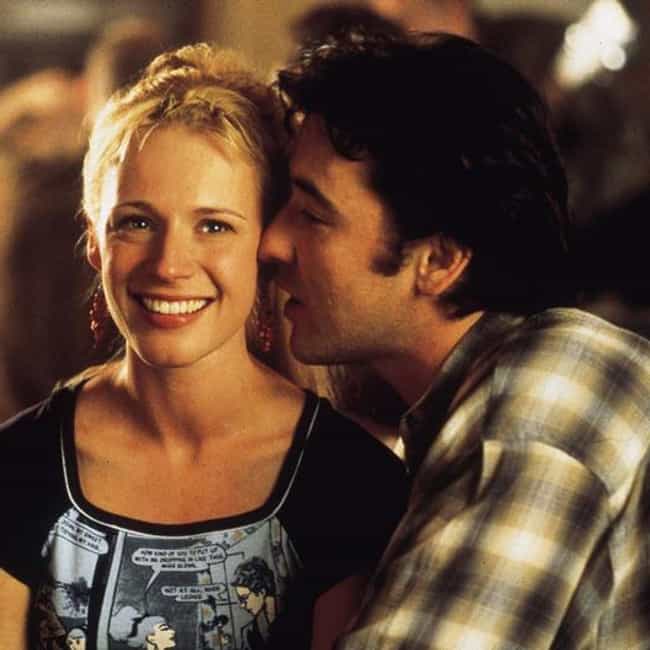 High Fidelity is a 2000 American comedy-drama film directed by Stephen Frears and starring John Cusack and Iben Hjejle. The film is based on the 1995 British novel of the same name by Nick Hornby, with the setting moved from London to Chicago and the name of the lead character changed. After seeing the film, Hornby expressed his happiness with John Cusack's performance as Rob Gordon, saying, "At times, it appears to be a film in which John Cusack reads my book". ...more on Wikipedia
Actors: Catherine Zeta-Jones, Bruce Springsteen, Jack Black, John Cusack, Tim Robbins, + more
Released: 2000
Directed by: Stephen Frears

Agree or disagree?
see more on High Fidelity