Entertainment

The Best Disney Live-Action Remakes Of The Last Few Years, Ranked

2.8k votes
583 voters
4.8k views
9 items
List Rules Vote up your favorite photo-realistic remakes of the Disney animated classics.
These Walt Disney live-action remakes have been coming out since the '90s and all started with 101 Dalmatians. This film and the sequel 102 Dalmatians served as a precursor to the more recent and new Disney remakes such as The Jungle Book (2016) and Cinderella (2015). These films reimagined have attracted big-name celebrities such as Glen Close, Bill Murray, Cate Blanchett, Danny DeVito, Johnny Depp, and Ben Kingsley. There are also several Disney live-action movies slated to be released in the next few years and there is no sign of them stopping anytime soon.
101 Dalmatians, Alice in Wonderland, and Maleficent have all spawned sequels due to their initial success at the box office. But are they the best of the Disney animated films that have been remade into live-action masterpieces? It's time to decide which of these films is the best with the help of your votes. Vote up the Disney live-action remakes on this list that stunned you with their realism and vote down the films that didn't impress you at all. This will make sure that the right Disney live-action movie makes it to the top of the list. Then, vote for your favorite songs from new Disney movies.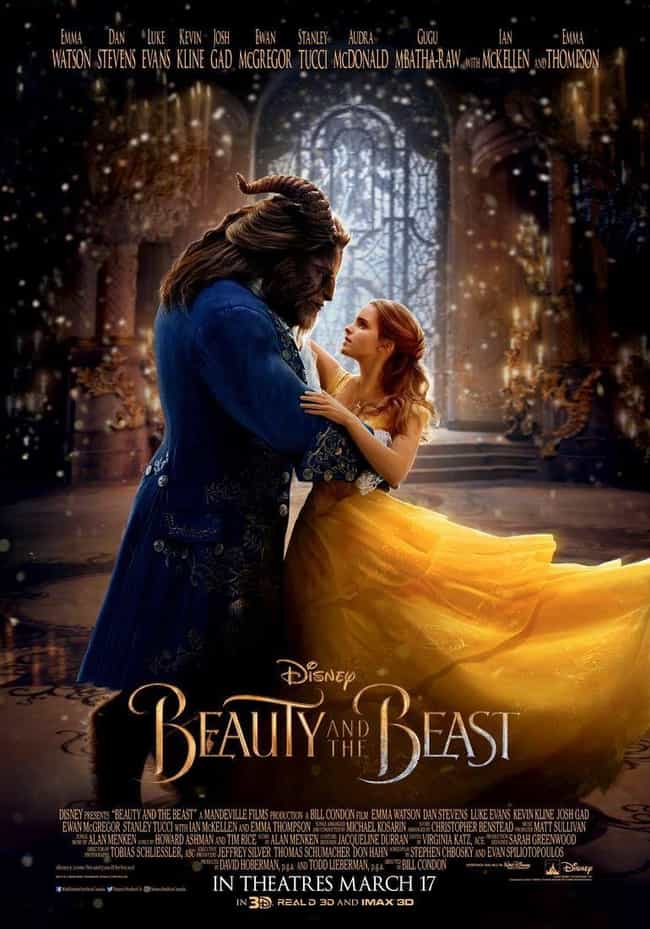 Rotten Tomatoes score: 71%
Worldwide gross: $1.26 billion
Beauty and the Beast is a 2017 romantic/dark fantasy musical film directed by Bill Condon. The film is a live-action remake of Disney's 1991 animated film of the same name, itself an adaptation of Jeanne-Marie Leprince de Beaumont's fairy tale. In the film, Belle (Emma Watson) is taken prisoner by a fearsome Beast (Dan Stevens) in his enchanted castle and learns to look beyond his appearance while evading a narcissistic hunter who seeks to take Belle for himself. ...more on Wikipedia
Actors: Emma Watson, Dan Stevens, Luke Evans, Kevin Kline and Josh Gad with the voices of Ewan McGregor, Stanley Tucci, + more
Released: 2017
Directed by: Bill Condon

Is this a great remake?
see more on Beauty and the Beast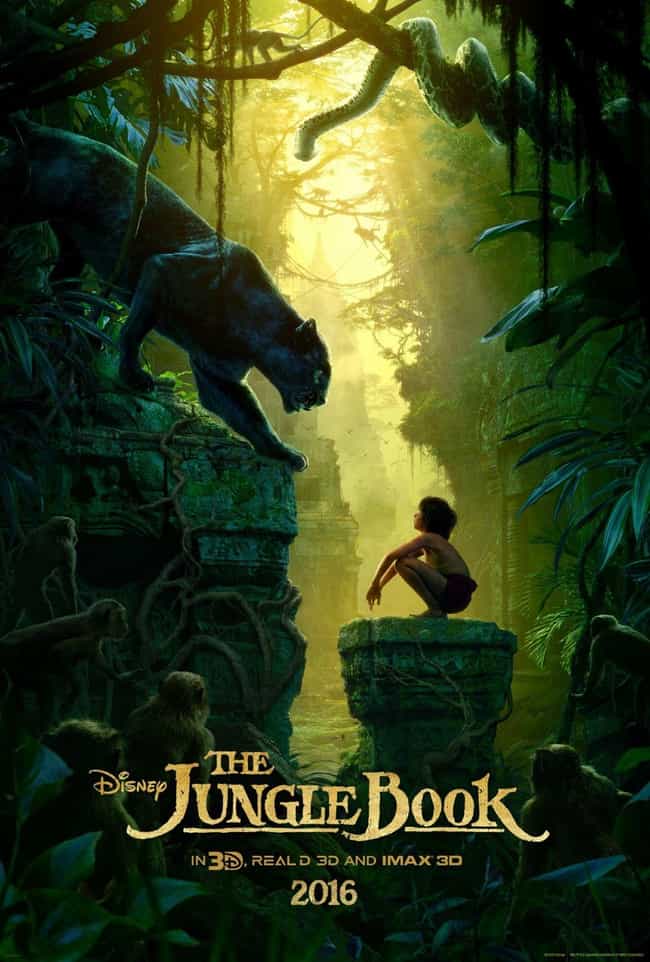 Rotten Tomatoes score: 95%
Worldwide gross: $966 million
The Jungle Book is a 2016 fantasy adventure film directed and co-produced by Jon Favreau. Based on Rudyard Kipling's eponymous collective works and inspired by Walt Disney's 1967 animated film of the same name, The Jungle Book is a live-action/CGI film that tells the story of Mowgli (Neel Sethi), an orphaned human boy who, guided by his animal guardians, sets out on a journey of self-discovery while evading the threatening Shere Khan. ...more on Wikipedia
Actors: Bill Murray, Ben Kingsley, Idris Elba, Lupita Nyong'o, Scarlett Johansson
Released: 2016
Directed by: Jon Favreau

Is this a great remake?
see more on The Jungle Book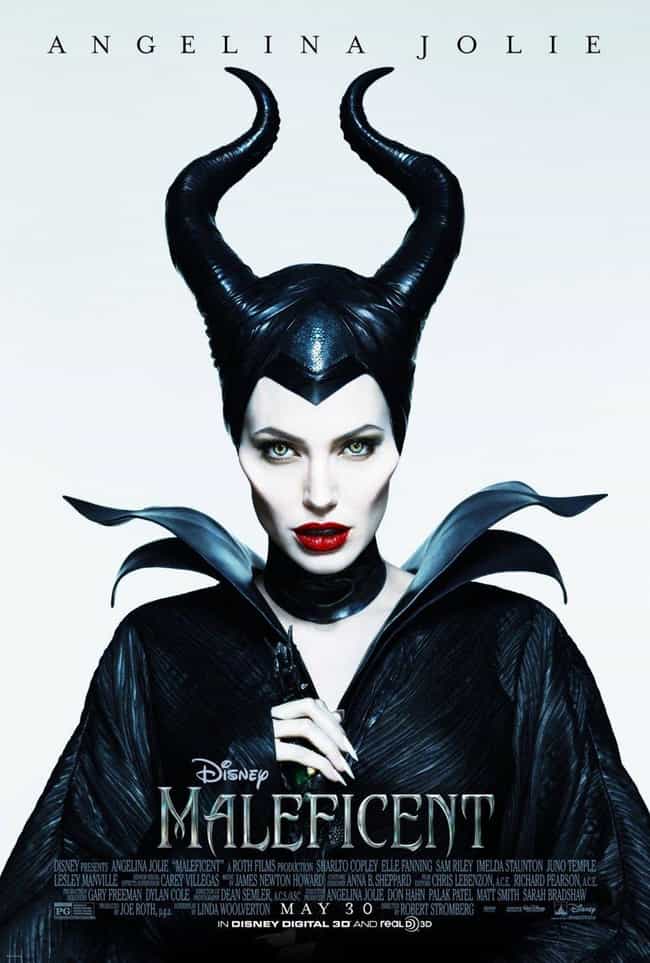 Rotten Tomatoes score: 54%
Worldwide gross: $758.5 million
Maleficent is a 2014 American dark fantasy film directed by Robert Stromberg, loosely inspired by the fairy tale by Charles Perrault. A vengeful fairy (Angelina Jolie) is driven to curse an infant princess (Elle Fanning), only to discover that the child may be the one person who can restore peace to their troubled land. ...more on Wikipedia
Actors: Angelina Jolie, Elle Fanning, Juno Temple, Peter Capaldi, Imelda Staunton, + more
Released: 2014
Directed by: Robert Stromberg

Is this a great remake?
see more on Maleficent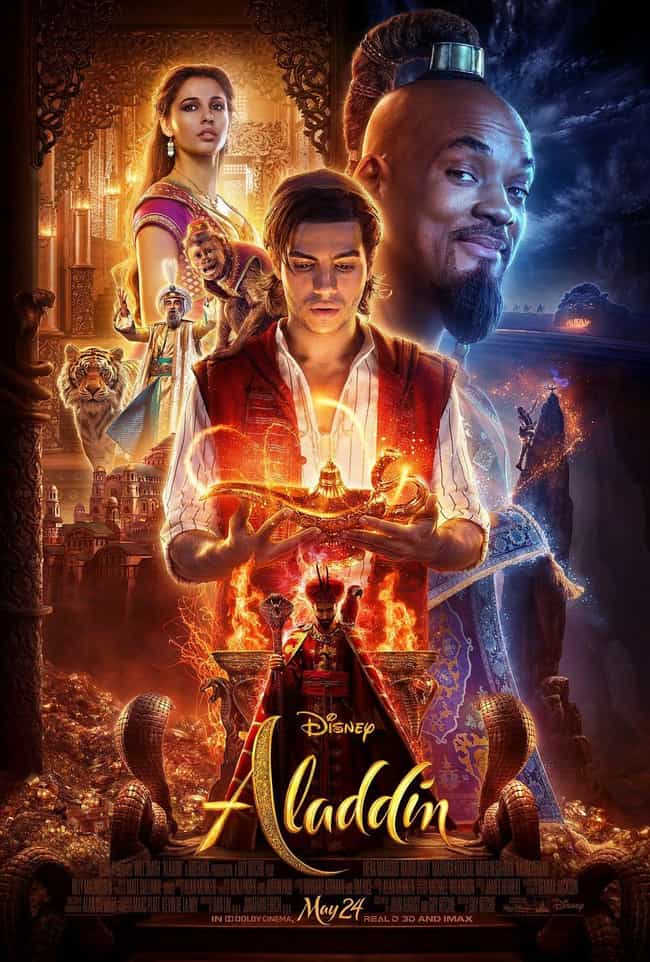 Rotten Tomatoes score: 56%
Worldwide gross: $880.2 million
Aladdin is a 2019 American musical romantic fantasy adventure film directed by Guy Ritchie, based on the Arab-style folktale. Smitten with the free-spirited Princess Jasmine (Naomi Scott), an Agrabah thief (Mena Massoud) uses the power of Genie (Will Smith) to become a prince. ...more on Wikipedia
Actors: Mena Massoud, Naomi Scott, Will Smith, Marwan Kenzari, Navid Negahban, + more
Released: 2019
Directed by: Guy Ritchie

Is this a great remake?
see more on Aladdin