Songs

The Most Powerful Performances at Paris's Bataclan Theater

The Bataclan Theater in Paris will forever be known as the site of one of the most horrific and bloody terrorist attacks in history. On November 13, 2015, eighty people were massacred and many more injured while attending a show by the Eagles of Death Metal. But the Bataclan has long been a place of great joy, art, and dancing. Sifting through performance videos online in the days after the tragic event, it's the emotional ones that stand out.

Here, we've collected ten must-hear performances, live from the Bataclan. We've included hopeful tunes, sorrowful songs, music of resistance, and even party music. You can't deny that each one of these performances is powerful in its own way.

Le Bataclan (pronounced Ba-ta-cla') was designed by architect Charles Duval in 1864 and named for an operetta by Offenbach. Paris's Bataclan has a beautiful facade in the Chinoiserie style. The venue survived a devastating fire in 1933 when it was a movie palace. In recent years, the theater has become known for a variety of acts: indie music, stand-up comedy, world-music acts. Of the venue's plans to re-open, co-manager Dominique Revert remarked in the days after the terrorist attack: "The [atmosphere] will feel a bit heavy for a few months, a few years, but to not open it would be to capitulate. Of course the Bataclan will reopen."
Jeff Buckley - "Hallelujah"
Jeff Buckley recorded a live EP at the Bataclan in 1995. This famous version of Leonard Cohen's much-covered "Hallelujah" might be the most moving ever. Stay for Buckley's "I Love You" and the exuberant applause at the end of the performance.
In 1968, after increasingly disparate musical visions with Lou Reed, John Cale left the Velvet Underground. By 1970, Reed was also out. Reed and Nico were both in Paris at the same time Cale was playing a solo show at the Bataclan and it turned into an impromptu one-off reunion. Kiddies - don't forget that it's a beautiful thing when former foes mend the fences. Bootlegs abound for this show, which was finally released in 2004 as "Le Bataclan 72." Enjoy Nico's coughing fit at the end of end of "Janitor of Lunacy."
The Best Velvet Underground Songs
The Best Velvet Underground Albums of All Time
see more on The Velvet Underground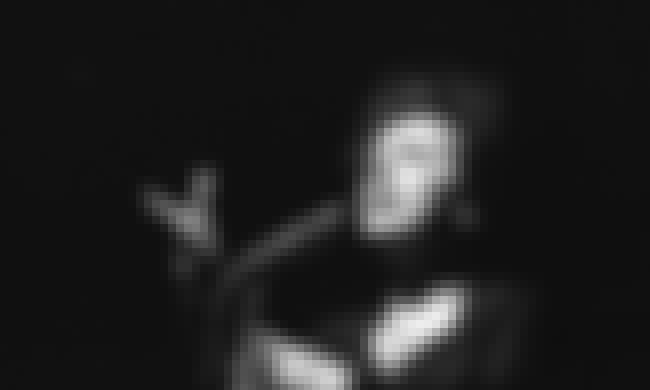 Early in her career, somewhere between singing in the Parisian streets as a child and becoming France's most popular entertainer, Edit Piaf played the Bataclan - but good luck finding any digital evidence. While we can't prove through a digital recording that she qualifies for this list, just trust us on this one - she belongs here. Imagine what it must have been like to see the Little Sparrow onstage in her little black dress singing her heart out at the Bataclan. Jeff Buckley (also on this list) would later cover Piaf's "Je N'en Connais Pas La Fin" at the Bataclan to wild applause.
see more on Edith Piaf
"Be my friend, hold me/Wrap me up, unfold me/I am small, and needy/Warm me up and breathe me," sang Sia performing "Breathe Me" in 2009 at the Bataclan. This emotional song about mental anguish and the human need for support is a stunner. Feel free to weep.
see more on Sia