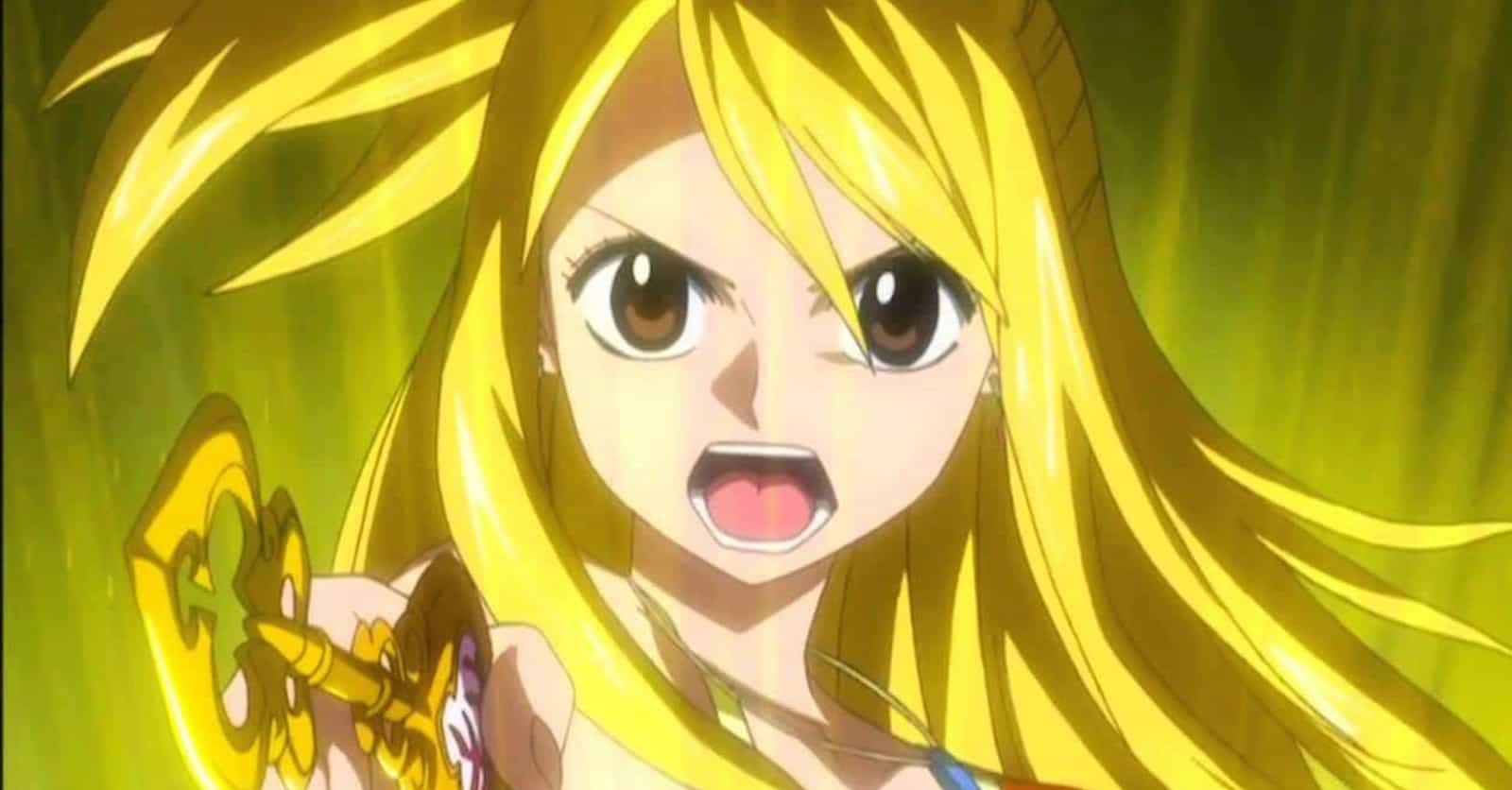 Photo: user uploaded image
The Best Lucy Heartfilia Quotes
Considering how popular she is both in and outside of Fairy Tail, let's take a look at the best Lucy Heartfilia quotes of all time, and rank them with the help of your votes while we're at it! One of the main characters of Fairy Tail, Lucy is a member of the guild who fights with summoning Gatekeys.
Since she is so positive and full of energy, many Lucy Heartfilia quotes are happy and inspirational - "What's the point of magic to begin with, if I can't use it to protect my friends?" Other times they are extremely sad, showing a range of emotions in Lucy that are brought on by the death of her mother or the love of her friends and fellow guild members.
What are your favorite lines and quotes from Lucy Heartfilia in Fairy Tail? Vote up your top picks below, and even downvote any that aren't that meaningful to you.
---
Photo: user uploaded image

My Sadness and Loneliness

"Why is it?.. I'm so sad and so lonely. But the tears just won't come."

Photo: user uploaded image

"Forget what hurt you in the past, but never forget what it taught you."

Photo: user uploaded image

"You have three choices, you can give up, give in or give it your all."

Photo: user uploaded image

Don't Judge Me Cause You Have No Idea

"Don't judge me unless you have looked through my eyes, experienced what I went through and cried as many tears as me. Until then back-off, cause you have no idea."

Photo: user uploaded image

"Remember that everyone you meet is afraid of something, loves something, and has lost something."

Photo: user uploaded image

"If someone here were hurt or lost their life because of me, I think I would also be in pain much like Loke. But, it'll be all right. If everyone works together and unites in power, we can overcome any pinch ahead, right?"