Culture
The Best Magazine Covers of 2019

Updated July 10, 2019
90 votes
36 voters
2.1k views
11 items
List Rules Vote up the best and most notable covers to grace the newsstands in 2019.
Print isn't dead, not when the best magazine covers still beckon brightly from newsstands and grocery checkout lines. In fact, it almost seems as though social media helps magazines like Vogue, Time, W magazine, and many others, stay in our popular awareness. An eye-catching magazine cover looks equally good as an Instagram post or on a coffee table.
Whether it's the models on the cover changing with the times, heart-stopping headlines, beautiful photographs, stunning fashion, or the perfect combination of all of the above, the best magazine covers stop you in your tracks. Which is what they're designed to do, really.
We've gathered the best magazine covers of 2019 in one list so you can decide which is the best of them all. Vote up the covers that caught your eye.
With multiple shows out in 2019 and another movie on its way, Jordan Peele has captured everyone's attention and seems to know how to hold it. Peele's unblinking stare on the February 2019 cover of Rolling Stone seems to reference his ability to see what truly unsettles us, and the faux "tear" running down the front of the image reminds us of the glitchy, unsettling Twilight Zone commercial that ran during the Super Bowl.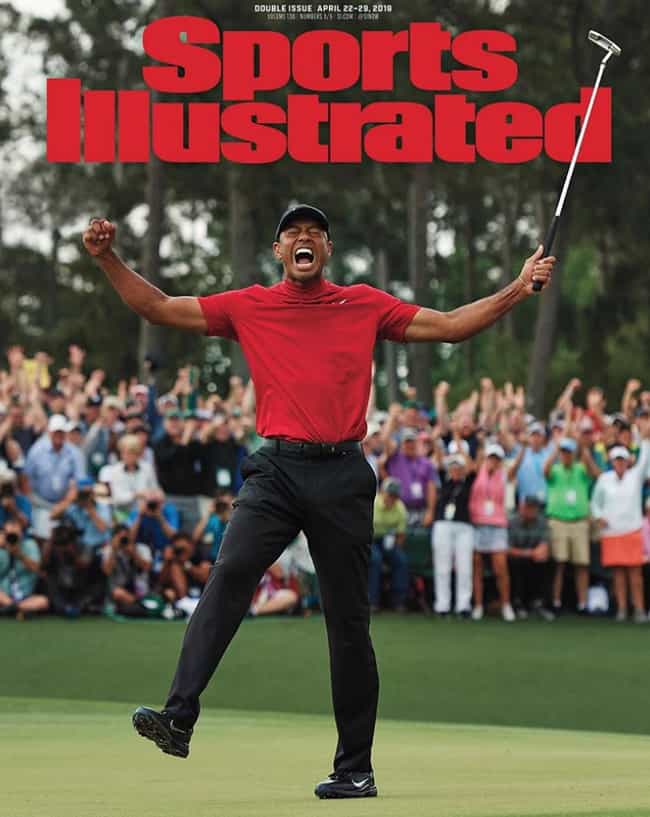 In April 2019, just before he became the fourth golfer in history to be awarded the Presidential Medal of Freedom, Tiger Woods was a part of another rare honor. Sports Illustrated's April edition featured the golfer on their cover with no additional text. This has only happened a few times in the magazine's history, including August 1995 after the loss of New York Yankees legend Mickey Mantle, and in March 1980 after the US Olympic hockey team won against the Soviet Union.
For one of Sports Illustrated's 2019 Swimsuit magazines, Tyra Banks recreated her legendary shoot in which she became SI's first Black model to have her own cover in 1997. Banks made waves with her 2019 feature because not only is she now 45 years old and outside of SI's typical age range, but she also announced that she is coming out of retirement under the stage name BanX. BanX plans to "represent rebirth and that beauty boundaries only exist to be broken" - a concept the superstar is already quite familiar with.
Yalitza Aparicio had already been turning heads as the lead in Alfonso Cuarón's, Roma, but her appearance on the January 2019 cover had the internet ablaze with positive responses. The cover was accompanied by a short video with the actor, who says "Stereotypes that only one type of person can aspire to be in a movie or on the cover of a magazine are being broken," referring to the general consensus that this may be the first time an indigenous woman has been on the cover of Vogue Mexico.