Makeup Junkie
The Makeup Brushes We Like The Most This Year, And How To Use Them

There is a makeup brush for everything you can think of and quite a few things you couldn't possibly imagine. Luckily, there are just a double handful of key brushes needed for a complete makeup brush kit. And, those brushes are all basically variants of the same couple of shapes in different sizes.
The two main makeup brush shapes are big and fluffy or flat and sleek. Fluffy brushes are great at depositing powder and softly blending, like powder brushes, blush brushes, kabuki brushes, and eyeshadow blending brushes. Same basic shape but they range from big and super fluffy (kabuki) to a more precise puff of soft bristles (eyeshadow blender). Flatter brushes with a shaped tip are made to apply and blend with a heavier hand, like foundation brushes, concealer brushes, and even eyeshadow shader brushes.
All the other makeup brushes have more precise or unique shapes that are designed to take some of the work out of evenly applying and blending your makeup for a picture-perfect finish. This list of makeup brushes breaks down the basics with our favorite brushes from foundation to finishing.
Ranker may collect a commission from links on this page.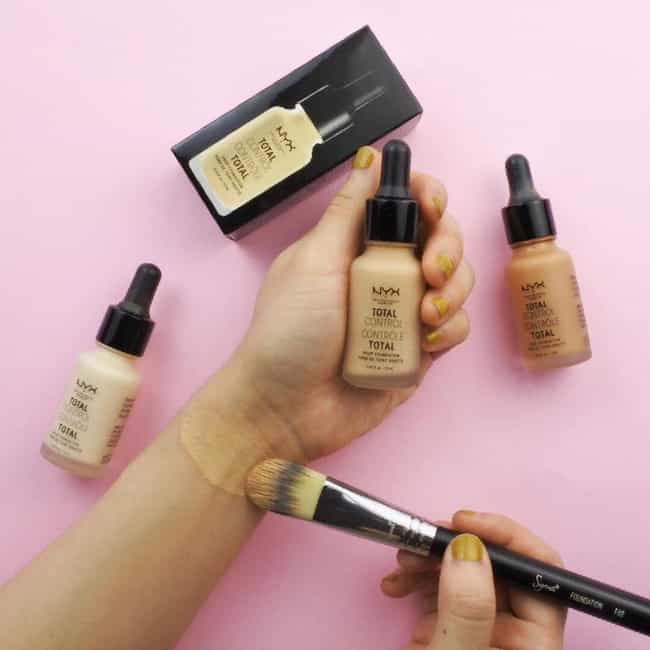 What it looks like: A rounded tip brush with softly tapered bristles that can be pinched flat that adds precision to application.
What it's good for: Applying foundation (yes, with a brush, not your fingers) or highlights smoothly and blending without streaks.
Whether you use liquid or cream foundation, a brush is a better tool for applying it than your fingers or even one of those classic wedge cosmetic sponges. Let the brush do the work for you when it comes to blending, starting your strokes in the spots that need the most coverage and brushing down for the most natural and smooth application.
The best brush: The Sigma Beauty F60 Foundation Brush uses densely packed synthetic fibers that will hold up to heavy use, clean easily, and not absorb any product (no staining!).
Get it on Amazon for $15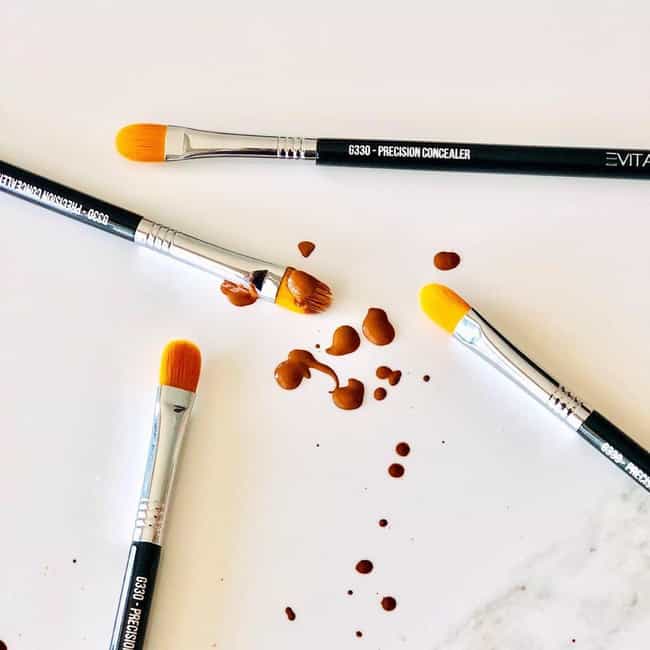 What it looks like: A narrow, flat brush with a rounded edge.
What it's good for: Dabbing and dotting concealer exactly where you need it.
The hard edge and narrow curved tip of a concealer brush give it precision application so you can expertly apply concealer to blemishes. This brush offers a more precise and realistic application of concealer than a finger or the applicator that comes with your favorite brand. Just dab the tip of the brush into a little concealer and then gently pat or tap it on what needs concealing, blending the edges when you're done.
The best brush: The Concealer Brush By Beau Gachis Cosmetics was a favorite in a recent Ipsy bag, and the very thin tapered tip ensures an accurate and seamless application.
Get it on Amazon for $15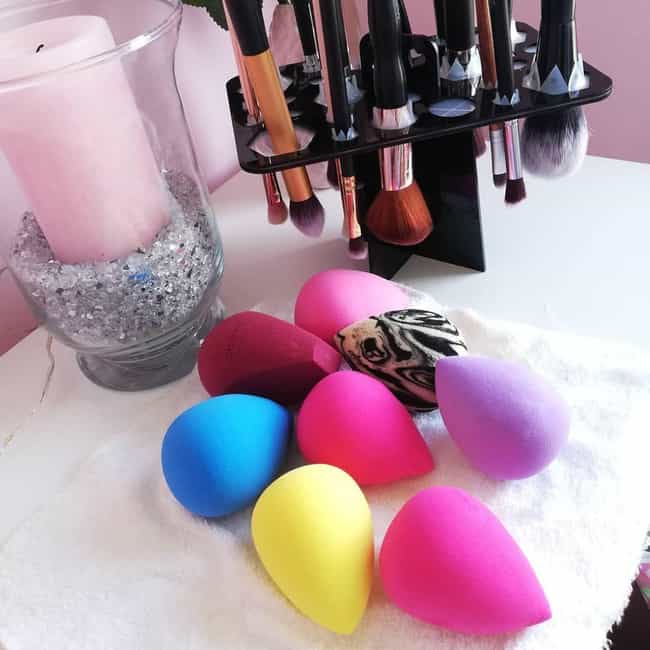 What it looks like: A squishy little teardrop-esque shape in a bright color.
What it's good for: An airbrushed finish and another option for applying foundation if you don't feel like a brush. Can be used with liquid or powder.
Those sad little wedge sponges are a thing of the past, and although for some applications people prefer a brush, there is nothing like a beauty sponge. Dampened and then mostly dried off, a beauty sponge excels at applying and blending product whether liquid, cream or powder. Rather than a brush, which can leave lines and is best for fuller coverage application, the stamping and stippling motion of a beauty sponge gives can provide an airbrushed look while its dampness provides more coverage control for a natural finish. Before applying any product to your face, test on the back of your hand to make sure you have your technique down.
The best brush: The teardrop shape of the beautyblender Original is most people's go-to, but if you're unsure, try a shape assortment like the Miss Gorgeous Makeup Sponge Set and see what works best for you.
Get Miss Gorgeous Makeup Sponge Set on Amazon for $8
Get the beautyblender Original on Amazon for about $20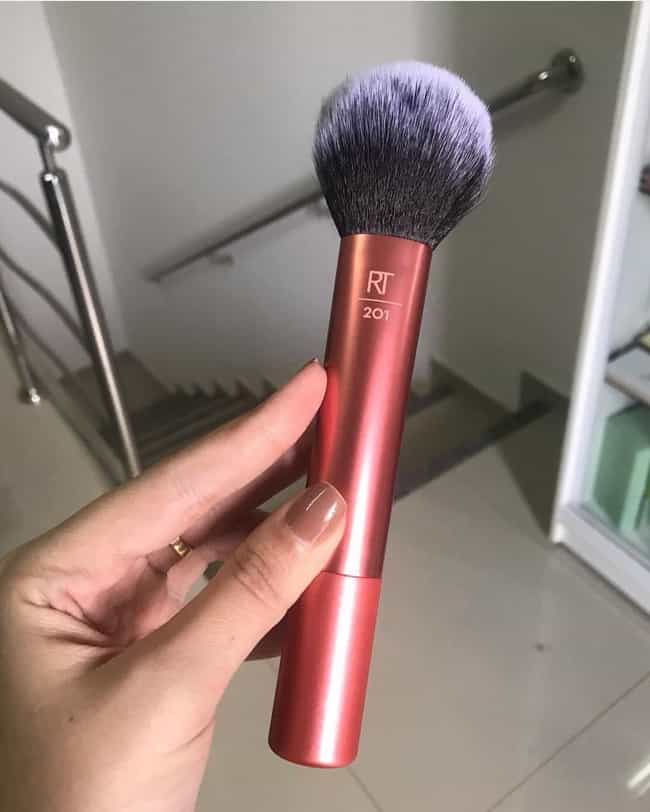 What it looks like: A stereotypical makeup brush, with a big rounded pouf of bristles.
What it's good for: Dusting and blending powder products across your face gently and evenly.
When you picture a makeup brush there's a high chance you're picturing a powder brush. The thick bundle of soft bristles is ideal for applying both loose and pressed powder products - just dip or brush against the powder, tap off the excess and gently swirl across your face, starting in the middle.
The best brush: The Real Techniques 201 Powder Brush's plush large shape makes for an ideal dusting of powder products.
Get it on Amazon for about $8