film

The Best Marina Hands Movies

25 votes
11 voters
1.7k views
9 items
Follow
List Rules Vote for your favorite movies, regardless of critic reviews or how big the role was.
List of the best Marina Hands movies, ranked best to worst with movie trailers when available. Marina Hands's highest grossing movies have received a lot of accolades over the years, earning millions upon millions around the world. The order of these top Marina Hands movies is decided by how many votes they receive, so only highly rated Marina Hands movies will be at the top of the list. Marina Hands has been in a lot of films, so people often debate each other over what the greatest Marina Hands movie of all time is. If you and a friend are arguing about this then use this list of the most entertaining Marina Hands films to end the squabble once and for all.
If you think the best Marina Hands role isn't at the top, then upvote it so it has the chance to become number one. The greatest Marina Hands performances didn't necessarily come from the best movies, but in most cases they go hand in hand.
List features The Diving Bell and the Butterfly, Story of Jen and more.
"This list answers the questions, "What are the best Marina Hands movies?" and "What are the greatest Marina Hands roles of all time?"
The Diving Bell and the Butterfly is a 2007 biographical drama film based on Jean-Dominique Bauby's memoir of the same name. The film depicts Bauby's life after suffering a massive stroke, on 8 December 1995, at the age of 43, which left him with a condition known as locked-in syndrome. The condition paralyzed him from the neck down. Although both eyes worked, doctors decided to sew up his right eye as it was not irrigating properly and they were worried that it would become infected. He was left with only his left eye and the only way that he could communicate was by blinking his left eyelid. The film was directed by Julian Schnabel, written by Ronald Harwood, and stars Mathieu Amalric as ...more on Wikipedia
Actors: Lenny Kravitz, Max von Sydow, Emmanuelle Seigner, Jean-Pierre Cassel, Michael Wincott, + more
Initial Release: 2007
Directed by: Julian Schnabel
Also Ranked
#39 on The Best Movies About Books
#30 on The Best Medical Movies Based on True Stories
#17 on The Best French Movies That Are Absolute Masterpieces
Agree or disagree?
see more on The Diving Bell and the Butterfly
The Barbarian Invasions is a 2003 French-Canadian comedy-drama film written and directed by Denys Arcand. It is the sequel to Arcand's earlier film The Decline of the American Empire and is followed by Days of Darkness. The film was produced by companies from both Canada and France, including Telefilm Canada, Société Radio-Canada and Canal+. It was released in 2003 and won the Academy Award for Best Foreign Language Film at the 76th Academy Awards in 2004. ...more on Wikipedia
Actors: Denys Arcand, Marie-Josée Croze, Macha Grenon, Pierre Curzi, Roy Dupuis, + more
Initial Release: 2003
Directed by: Denys Arcand
Agree or disagree?
see more on The Barbarian Invasions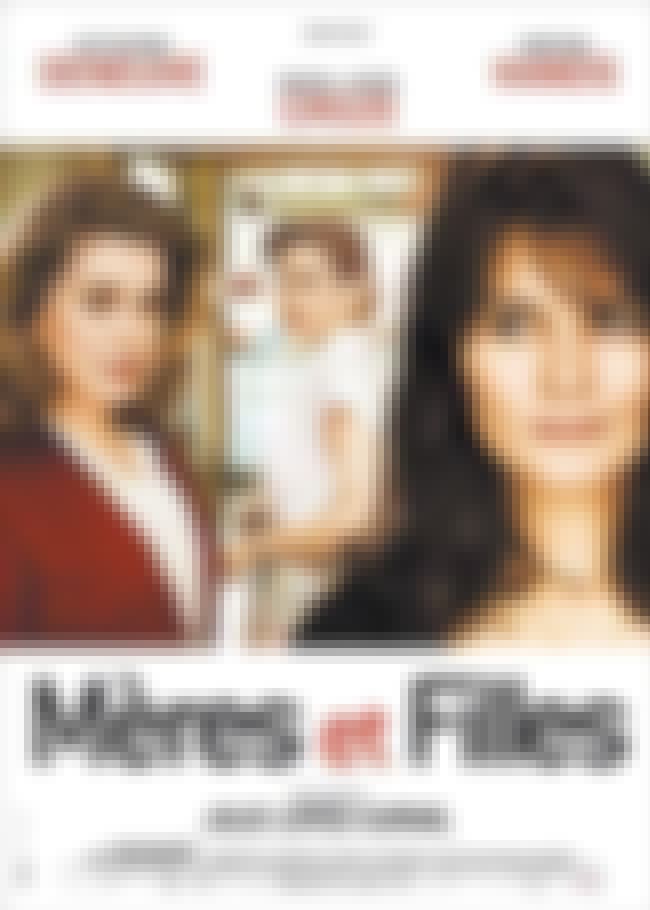 Hidden Diary is a 2009 drama film directed by Julie Lopes-Curval. ...more on Wikipedia
Actors: Catherine Deneuve, Marie-Josée Croze, Michel Duchaussoy, Gérard Watkins, Romano Orzari, + more
Initial Release: 2009
Directed by: Julie Lopes-Curval

Agree or disagree?
Lady Chatterley is a 2006 French drama film by Pascale Ferran. The film is an adaptation of the novel John Thomas and Lady Jane, an earlier version of Lady Chatterley's Lover, by D. H. Lawrence. It was released in France on 1 November 2006, followed by limited release in the U.S. on 22 June 2007 and in the UK on 24 August 2007. The film won the 2007 César Award for Best Film and stars Jean-Louis Coulloc'h and Marina Hands. ...more on Wikipedia
Actors: Bernard Verley, Hippolyte Girardot, Hélène Fillières, Marina Hands, Jean-Louis Coulloc'h, + more
Initial Release: 2006
Directed by: Pascale Ferran
Agree or disagree?
see more on Lady Chatterley