Entertainment
The Most Random Matt Damon Cameos

17.9k votes
6.4k voters
1M views
14 items
List Rules Vote up Matt Damon's most enjoyably WTF quick appearances in film and TV
Matt Damon is an incredible actor (and writer). Damon is a movie star through and through, leading blockbuster mega-movies and small character-driven indies alike. But as they say: there are no small parts. That's a lesson he has apparently learned hard - because Damon makes more random cameos than seemingly any other major actor.
Damon's an intelligent, well-spoken guy, as he demonstrates in many interviews (especially this one re: teachers). Naturally, he plays plenty of intelligent, well-spoken characters, as well as action heroes. So when he shows up leading a comedy it's always a nice surprise, but sometimes he really surprises, showing up in movies or on TV shows you had no idea would involve even a hint of Damon.
Even better than knowing Damon will pop up in a film is when you don't. Those awesome surprise cameo moments (usually comedic) that happen in movies that make you go "no way, was that?!" Yes, it was. It was Matt Damon. And he was awesome. These are the very best Matt Damon cameos, so vote up your favorite (usually uncredited) appearance below.
back to page 1
Another instance of the
Ocean's
gang sticking together. This time, on Don Cheadle's Showtime series
House of Lies
, Matt Damon plays a caricature of an egotistical version of himself.
Was this random?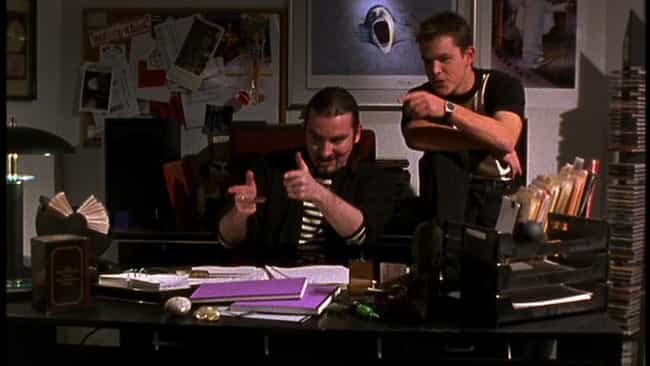 In a tiny cameo during
Chasing Amy
, Matt plays Executive #2, a thoroughly '90s cool guy who just doesn't really get it. Damon is friends with both writer-director Kevin Smith and (obviously) the star of the movie, Ben Affleck. Nice to see friends helping friends with movies.

Was this random?
see more on Chasing Amy
One of several one-scene appearances in Kevin Smith movies, this uncredited cameo finds Matt Damon simultaneously idolizing and mocking his longtime BFF, Ben Affleck.
Was this random?
see more on Jersey Girl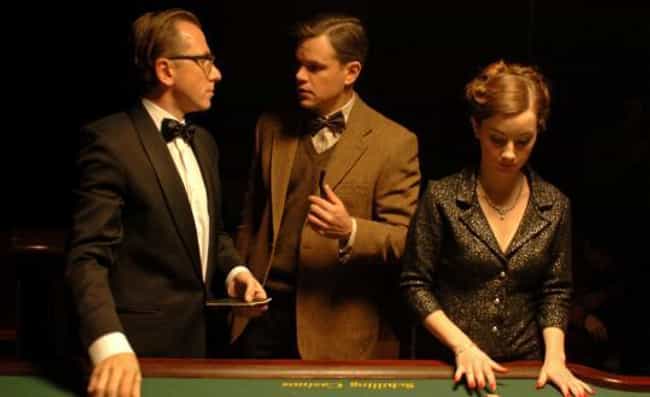 In this Francis Ford Coppola film, an uncredited Damon plays a
Life
magazine reporter who is, in fact, an American secret agent attempting to recruit Tim Roth's character. It's a quick cameo, but when Coppola (who directed Damon in
The Rainmaker)
called, Matty answered.

Was this random?
see more on Youth Without Youth