Film

The Most Random Matt Damon Cameos

14.6k votes
5.4k voters
923k views
14 items
List Rules Vote up Matt Damon's most enjoyably WTF quick appearances in film and TV
Matt Damon is an incredible actor (and writer). He's a movie star through and through, leading blockbuster mega-movies and small character-driven indies alike. But as they say: there are no small parts. That's a lesson he has apparently learned hard, because Damon makes more random cameos than seemingly any other major actor.
Damon's an intelligent, well-spoken guy, as he demonstrates in many interviews (especially this one re: teachers). Naturally, he plays plenty of intelligent, well-spoken characters, as well as action heroes. So when he shows up leading a comedy it's always a nice surprise, but sometimes he really surprises, showing up in movies or on TV shows you had no idea would involve even a hint of Damon.
Even better than knowing Damon will pop up in a film is when you don't. Those awesome surprise cameo moments (usually comedic) that happen in movies that make you go "no way, was that?!" Yes it was. It
was
Matt Damon. And he was awesome. These are the very best Matt Damon cameo, so vote up your favorite (usually uncredited) appearance below.
Tom Hiddleston, whose Loki is a favorite in the Marvel Cinematic Universe, was upstaged in Thor: Ragnarok by none other than Matt Damon. Playing an actor playing Loki in a stage play as the real Loki poses as Odin, Damon lays it on thick, emphasizing the silliness of Loki's faked death in the previous film, Thor: The Dark World. The scene is a cameo extravaganza: Luke Hemsworth shows up as the stage's Thor, usually played by his brother, Chris, and Sam Neill goes for broke as Odin, usually played by Anthony Hopkins.
Also Ranked
#38 on The Best Superhero Movies Ever Made
#74 on The Best Movies for Tweens
#59 on The Best Movies for Families
#71 on The Best CGI Animated Films Ever Made
Was this random?
see more on Thor: Ragnarok
This was in a time when Damon had both the Ocean's and Bourne franchises up and running. Basically, he was one of the movie stars. Him popping up in a teen sex comedy was already surprising, but that he was a nearly unrecognizable tattooed, pierced rocker stealing the hero's girlfriend made this cameo the high point of EuroTrip.
Also Ranked
#44 on The Best Movies to Watch While Stoned
#20 on The Greatest Party Movies Ever Made
#31 on The Best College Movies Ever
#15 on The Funniest Sex Comedies for Bros
Was this random?
see more on EuroTrip
In this movie about stopping a movie from being made, Matt Damon and Ben Affleck play themselves...reprising their roles as Will Hunting and Chuckie Sullivan in Good Will Hunting 2: Hunting Season, a creatively bankrupt sequel to their Oscar-winning debut as screenwriters.
Hunting Season!
Also Ranked
#24 on The Most Rewatchable Comedy Movies
#11 on The Best Movies to Watch While Stoned
#15 on The Best Comedy Movie Sequels
#17 on Best Comedy Movies Streaming on Hulu
Was this random?
see more on Jay and Silent Bob Strike Back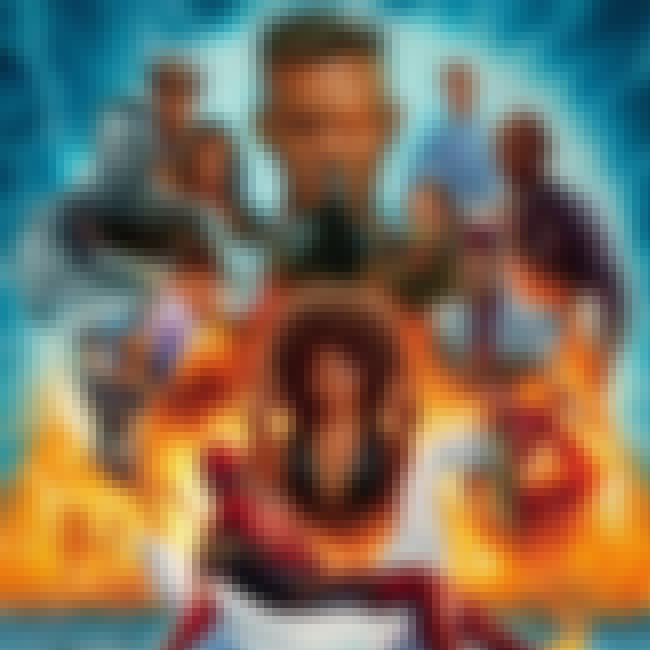 Credited as Dickie Greenleaf, Matt Damon, in heavy makeup, portrays one of two rednecks who are discussing toilet paper when Cable arrives in present time.
Also Ranked
#82 on The Best Superhero Movies Ever Made
#91 on The Greatest Comic Book Movies of All Time
#49 on The Best Movie Sequels Ever Made
#83 on Live Action Films with the Best CGI Effects

Was this random?
see more on Deadpool 2