Entertainment

The Best Michael Schoeffling Movies

47 votes
21 voters
1.6k views
7 items
List Rules Vote for your favorite movies, regardless of critic reviews or how big the role was.
List of the best Michael Schoeffling movies, ranked best to worst with movie trailers when available. Michael Schoeffling's highest grossing movies have received a lot of accolades over the years, earning millions upon millions around the world. The order of these top Michael Schoeffling movies is decided by how many votes they receive, so only highly rated Michael Schoeffling movies will be at the top of the list. Michael Schoeffling has been in a lot of films, so people often debate each other over what the greatest Michael Schoeffling movie of all time is. If you and a friend are arguing about this then use this list of the most entertaining Michael Schoeffling films to end the squabble once and for all.
If you think the best Michael Schoeffling role isn't at the top, then upvote it so it has the chance to become number one. The greatest Michael Schoeffling performances didn't necessarily come from the best movies, but in most cases they go hand in hand.
This is a list that includes films like Vision Quest and Sylvester.
"This list answers the questions, "What are the best Michael Schoeffling movies?" and "What are the greatest Michael Schoeffling roles of all time?"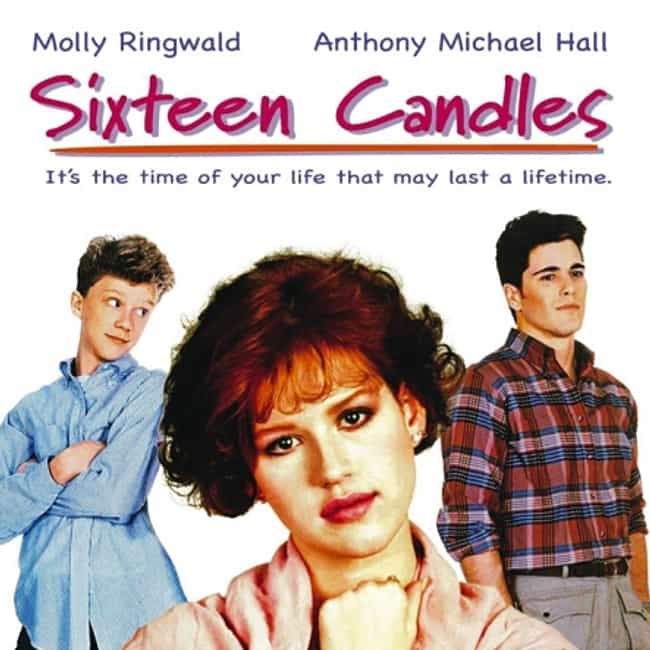 Sixteen Candles is a 1984 American coming-of-age comedy film starring Molly Ringwald, Michael Schoeffling and Anthony Michael Hall. It was written and directed by John Hughes. ...more on Wikipedia
Actors: John Cusack, Molly Ringwald, Joan Cusack, Anthony Michael Hall, Jami Gertz, + more
Initial Release: 1984
Directed by: John Hughes
Also Ranked
#44 on 'Old' Movies Every Young Person Needs To Watch In Their Lifetime
#22 on The Greatest Date Movies of All Time
#43 on The Greatest Chick Flicks Ever Made
#52 on The Best Movies for Young Girls

Agree or disagree?
see more on Sixteen Candles
Mermaids is a 1990 American comedy-drama film directed by Richard Benjamin and starring Cher, Bob Hoskins, Winona Ryder, and Christina Ricci in her first film role. The film is based on the 1986 novel of the same title written by Patty Dann. The film was shot in and around the town of Ipswich, Massachusetts and Pawtucket, Rhode Island. ...more on Wikipedia
Actors: Cher, Christina Ricci, Winona Ryder, Bob Hoskins, Michael Schoeffling, + more
Initial Release: 1990
Directed by: Richard Benjamin
Also Ranked
#16 on 30+ Great Period Films with a 1960s Aesthetic
#20 on The Greatest Female-Led Comedy Movies
#4 on Great Movies Set Along the Coast
#7 on The Best Mother-Daughter Movies Ever Made
Agree or disagree?
see more on Mermaids
Slaves of New York is a 1989 comedy-drama Merchant Ivory Productions film. It was directed by James Ivory, produced by Ismail Merchant, and starred Bernadette Peters, Adam Coleman Howard, Chris Sarandon, Mary Beth Hurt, Mercedes Ruehl, Madeleine Potter, and Steve Buscemi. Based on the stories Slaves of New York by Tama Janowitz, the film follows the lives of struggling artists in New York City during the mid-1980s. ...more on Wikipedia
Actors: Steve Buscemi, Bernadette Peters, Stanley Tucci, Mercedes Ruehl, Anthony LaPaglia, + more
Initial Release: 1989
Directed by: James Ivory
Agree or disagree?
see more on Slaves of New York
Wild Hearts Can't Be Broken is a 1991 film about Sonora Webster Carver, a rider of diving horses and is based on events in her life as told in her memoir A Girl and Five Brave Horses. ...more on Wikipedia
Actors: Gabrielle Anwar, Cliff Robertson, Bird York, Michael Schoeffling, Ed Grady, + more
Initial Release: 1991
Directed by: Steve Miner
Also Ranked
#78 on The Best Movies of 1991
#82 on The Best Disney Live-Action Movies
Agree or disagree?
see more on Wild Hearts Can't Be Broken