Button Mash
The 22 Best Mobile Jumping Games

Updated July 24, 2019
3.1k views
23 items
There are so many incredible mobile jumping games available for phones. If you take a quick look at any online app store, however, you'll see a never-ending sea of games. It's easy to be intimated by so many choices, which is why the list below has been narrowed down to feature only the best mobile jumping games around.
From the best mobile jumping games of 2019 and before, here are the best games you should install on your phone today. From fan favorites like Ninja Jump and Doodle Jump and all kinds of other furiously fun games (including both Sonic and Mario), the best mobile jumping games are all about action. Fortunately, you can play them anywhere - anytime. How many of these mobile games have you played?
Don't forget to vote up your favorites and add your own top picks if they aren't already included.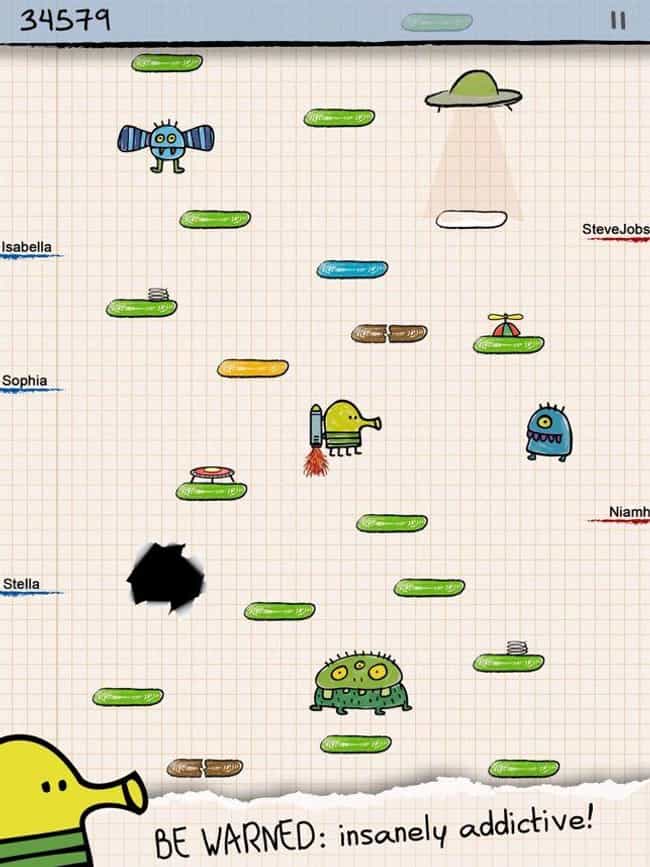 Doodle Jump is a strange yet addicting vertical platformer. You play as an odd doodle creature as he tries to get all the way to the top of the graph paper. The sketchy art style adds a lot of personality to the game, along with the crazy power-ups and retro gaming levels.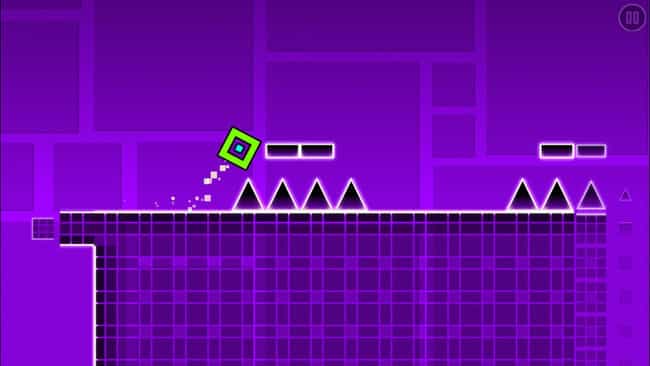 This jumping game is as simple as it gets, and that's exactly why it's so fun. Getting to the end of the level is challenging enough, but collecting the three optional coins along the way is the real test of skill. Add a fantastic soundtrack that will get stuck in your head and you've yourself an addicting mobile jumping game that is great to play in short bursts.
Super Mario Runner successfully captures all the entertaining platforming you've come to expect from a Super Mario game. As the name suggests, you control Mario as he runs endlessly from one level to the next in order to once again rescue Princess Peach from Bowser. Timing your jumps is not only key in completing a level, but important in unlocking all the secrets hidden inside.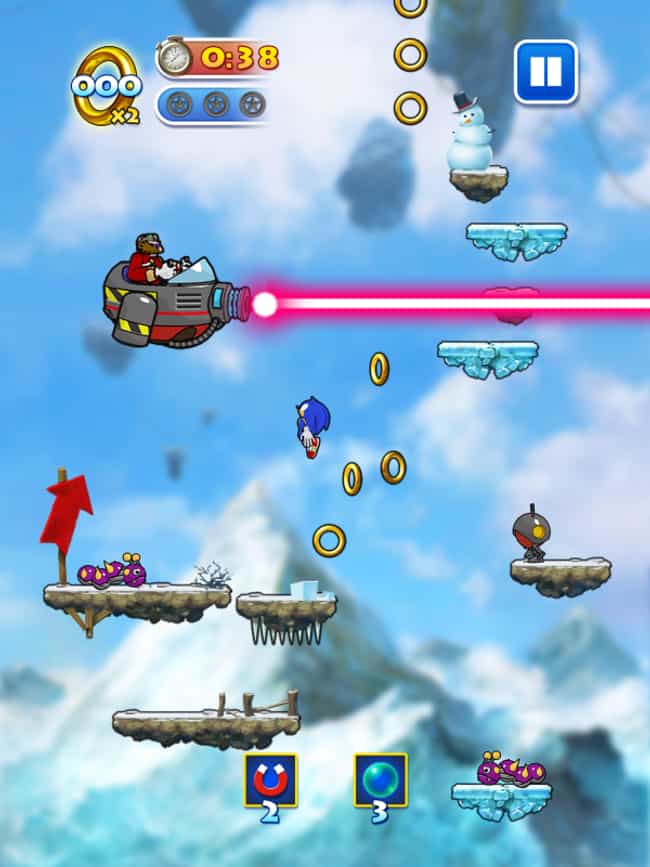 While it took Mario a few years to make the mobile jump, Sonic the Hedgehog didn't hesitate to make a few mobile games of his own. In Sonic Jump, you control Sonic the Hedgehog as he bounces his way to the top. You play across three vertically-designed levels such as the classic Green Hill Zone, get to battle Dr. Eggman and his legion of baddies, and unlock new playable characters like Tail and Knuckles.