Entertainment
The Best Mobster Movies On Netflix

1k votes
370 voters
40.6k views
15 items
Are you trying to be a made man? These are the best mob movies on Netflix Instant, as ranked by fans of mafia films. The Netflix mobster movies on this list include crime classics, stylish new thrillers, and even B-movies. Whenever they were made and whatever era they depict, though, all these mobster movies streaming on Netflix involve the seedy underworld of organized crime.
From high dramas to silly comedies, the films on this list of Netflix mob movies are an eclectic bunch. All these Netflix mafia movies are about what its like to make both a life and a family out of crime. Vote up your favorites, vote down the mob films that aren't up to snuff, and if you've seen enough of them, rerank the whole list. Your rerank will help other Netflix watchers decide just which mobster film to watch next.
Brooklyn's Finest is a 2009 American film directed by Antoine Fuqua, and written by Michael C. Martin. The film stars Richard Gere, Don Cheadle, Ethan Hawke and Wesley Snipes. The film was released on January 16, 2009. This was Wesley Snipes' first theatrical release film since 2004's Blade: Trinity. Brooklyn's Finest features a collaboration between Wesley Snipes and Ellen Barkin, reuniting them for the first time since 1996 film The Fan. ...more on Wikipedia
Actors: Richard Gere, Ethan Hawke, Don Cheadle, Ellen Barkin, Wesley Snipes, + more
Released: 2009
Directed by: Antoine Fuqua
Like this movie?
see more on Brooklyn's Finest
Once Upon a Time in America is a 1984 Italian epic drama film co-written and directed by Sergio Leone and starring Robert De Niro and James Woods. It chronicles the lives of Jewish ghetto youths who rise to prominence in New York City. The film explores themes of childhood friendships, love, lust, greed, betrayal, loss, broken relationships in American society. Based on Harry Grey's novel The Hoods, it was the final film of Leone's career and the first feature-film he had directed in thirteen years. ...more on Wikipedia
Actors: Jennifer Connelly, Robert De Niro, James Woods, Joe Pesci, Tuesday Weld, + more
Released: 1984
Directed by: Sergio Leone
Like this movie?
see more on Once Upon a Time in America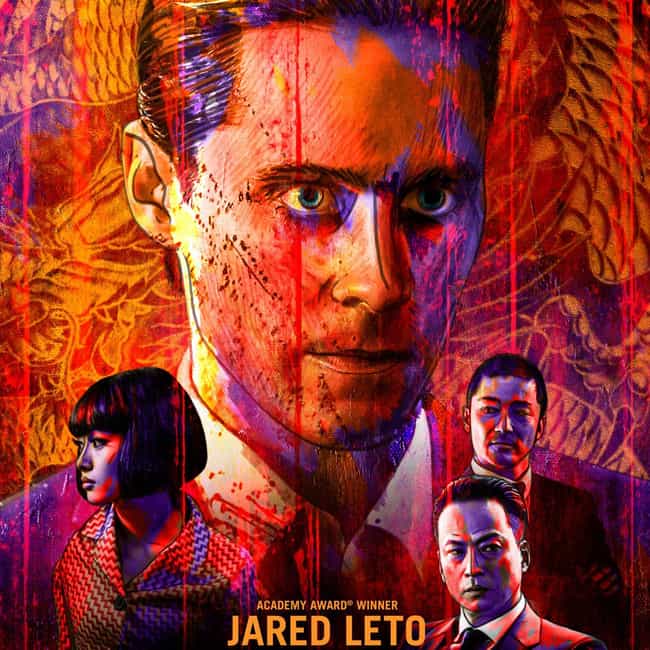 The Outsider is a 2018 American action thriller crime drama film directed by Martin Zandvliet. When a captive American soldier (Jared Leto) is set free with the help of his Yakuza cellmate, he must repay his debt by entering the world of criminals. ...more on Wikipedia
Actors: Jared Leto, Tadanobu Asano, Rory Cochrane, Shiori Kutsuna, Emile Hirsch, + more
Released: 2018
Directed by: Martin Zandvliet

Like this movie?
see more on The Outsider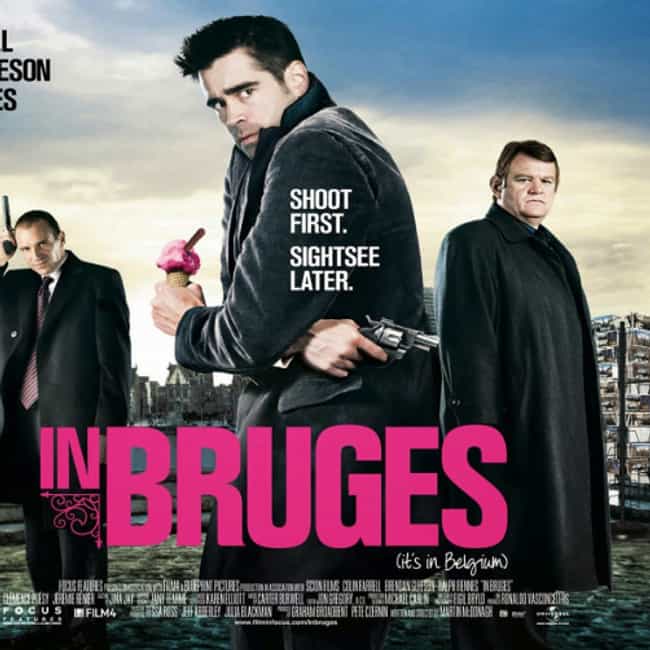 In Bruges is a 2008 British-American comedy film written and directed by Martin McDonagh. The film stars Colin Farrell and Brendan Gleeson as two Irish hitmen in hiding, with Ralph Fiennes as their boss. The film takes place—and was filmed—in the Belgian city of Bruges. ...more on Wikipedia
Actors: Colin Farrell, Ralph Fiennes, Matt Smith, Brendan Gleeson, Ciarán Hinds, + more
Released: 2008
Directed by: Martin McDonagh

Like this movie?
see more on In Bruges