Organized Crime

The Best Mobster Movies On Netflix

1k votes
360 voters
38.9k views
13 items
Are you trying to be a made man? These are the best mobster movies on Netflix Instant, as ranked by fans of mafia films. The Netflix mobster movies on this list include crime classics, stylish new thrillers, and even B-movies. Whenever they were made and whatever era they depict, though, all these mobster movies streaming on Netflix involve the seedy underworld of organized crime.
From high dramas to silly comedies, the films on this list of Netflix mob movies are an eclectic bunch. All these Netflix mafia movies are about what its like to make both a life and a family out of crime. Vote up your favorites, vote down the mob films that aren't up to snuff, and if you've seen enough of them, rerank the whole list. Your rerank will help other Netflix watchers decide just which mobster film to watch next.
American Gangster is a 2007 American biographical crime film directed and produced by Ridley Scott and written by Steven Zaillian. The film is based on the criminal career of Frank Lucas, a gangster from La Grange, North Carolina who smuggled heroin into the United States on American service planes returning from the Vietnam War, before being detained by a task force led by detective Richie Roberts. The film stars Russell Crowe and Denzel Washington in their first lead acting roles together since 1995's Virtuosity. The film also co-stars Ted Levine, John Ortiz, Josh Brolin, Chiwetel Ejiofor, Norman Reedus, Ruby Dee, Lymari Nadal and Cuba Gooding Jr. Development for the film initially began ...more on Wikipedia
Actors: Denzel Washington, Russell Crowe, Idris Elba, Carla Gugino, T.I., + more
Released: 2007
Directed by: Ridley Scott
Agree or disagree?
see more on American Gangster
Brooklyn's Finest is a 2009 American film directed by Antoine Fuqua, and written by Michael C. Martin. The film stars Richard Gere, Don Cheadle, Ethan Hawke and Wesley Snipes. The film was released on January 16, 2009. This was Wesley Snipes' first theatrical release film since 2004's Blade: Trinity. Brooklyn's Finest features a collaboration between Wesley Snipes and Ellen Barkin, reuniting them for the first time since 1996 film The Fan. ...more on Wikipedia
Actors: Richard Gere, Ethan Hawke, Don Cheadle, Ellen Barkin, Wesley Snipes, + more
Released: 2009
Directed by: Antoine Fuqua
Agree or disagree?
see more on Brooklyn's Finest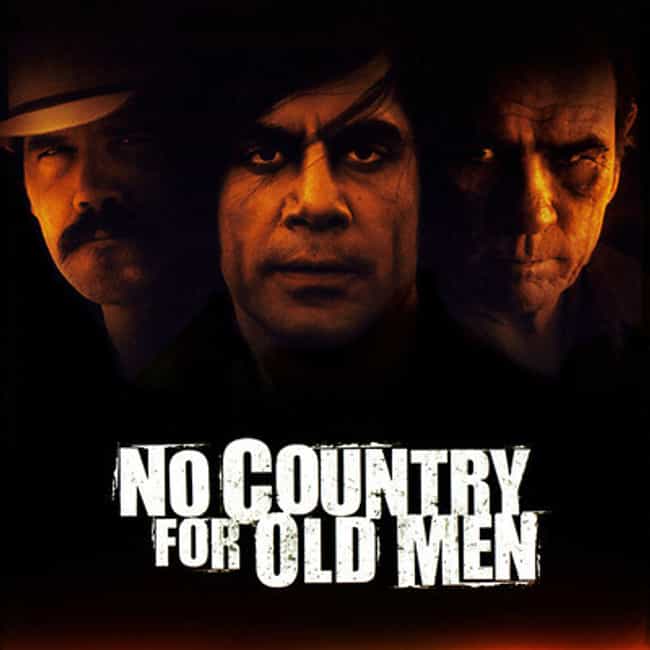 No Country for Old Men is a 2007 American neo-western neo-noir thriller film directed by Joel and Ethan Coen, based on the novel by Cormac McCarthy. Mayhem ensue after a hunter (Josh Brolin) stumbles upon a deal gone wrong and more than two million dollars in cash near the Rio Grande. ...more on Wikipedia
Actors: Javier Bardem, Tommy Lee Jones, Woody Harrelson, Josh Brolin, Kelly Macdonald, + more
Released: 2007
Directed by: Ethan Coen, Joel Coen

Agree or disagree?
see more on No Country for Old Men
Once Upon a Time in America is a 1984 Italian epic drama film co-written and directed by Sergio Leone and starring Robert De Niro and James Woods. It chronicles the lives of Jewish ghetto youths who rise to prominence in New York City. The film explores themes of childhood friendships, love, lust, greed, betrayal, loss, broken relationships in American society. Based on Harry Grey's novel The Hoods, it was the final film of Leone's career and the first feature-film he had directed in thirteen years. ...more on Wikipedia
Actors: Jennifer Connelly, Robert De Niro, James Woods, Joe Pesci, Tuesday Weld, + more
Released: 1984
Directed by: Sergio Leone
Agree or disagree?
see more on Once Upon a Time in America