Board/Card Games

The Best Editions of Monopoly

231 votes
40 voters
1.1k views
31 items
List Rules Only Hasbro and USAopoly editions of the Monopoly board game
The classic Monopoly board game was first made in 1935 and has since become a household name. The game has gone through several updates, versions, and editions through the years but has remained the best property buying and selling board game everyone remembers. Which version of Monopoly is your favorite?
Read further to learn about how the rules change in each variation of the game. In the Monopoly Cheaters Edition players are encouraged to cheat and even move other players' monopoly pieces or steal money from the bank! There are also Game of Thrones and The Walking Dead themes which means you can buy, sell, and trade property in almost any fictional universe out there. Some of these editions even come with oversized collectable game tokens. Have fun moving across the board as your favorite Pokémon, Batman, and Star Wars characters. Check out the Ultimate Banking Edition if you want to do away with paper money all together as the center electronic console keeps track of everything in the game. If you want a version where you don't buy property but collect experiences instead, try out the Monopoly for Millennials edition.
Find and vote up the best Monopoly themed game board to get it to the top of the list!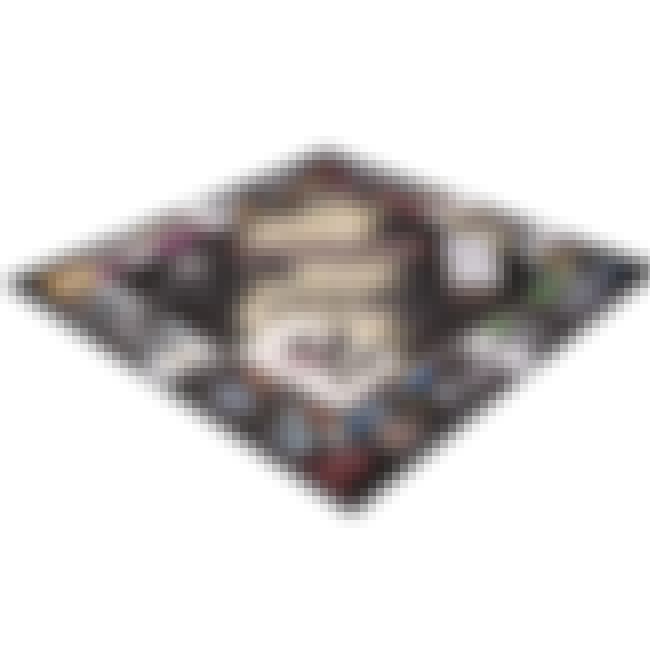 Tokens: White walker, Three-eyed raven, Dragon egg, The Iron Throne, Crown, Dire wolf
2-6 Players
Gameplay variations:
Game of Thrones

Houses replace the railroads

Game of Thrones

themed properties
Chance and Community Chest spaces changed to Valar Morghulis and The Iron Throne
Price: $35.99
Game of Thrones (HBO, 2011) is an American fantasy drama television series created by David Benioff and D. B. Weiss, based on the series of fantasy novels by George R. R. Martin. Nine noble families fight for control over the mythical lands of Westeros, while a forgotten race returns after being dormant for thousands of years. ...more on Wikipedia
Is this the best Monopoly edition?
see more on Game of Thrones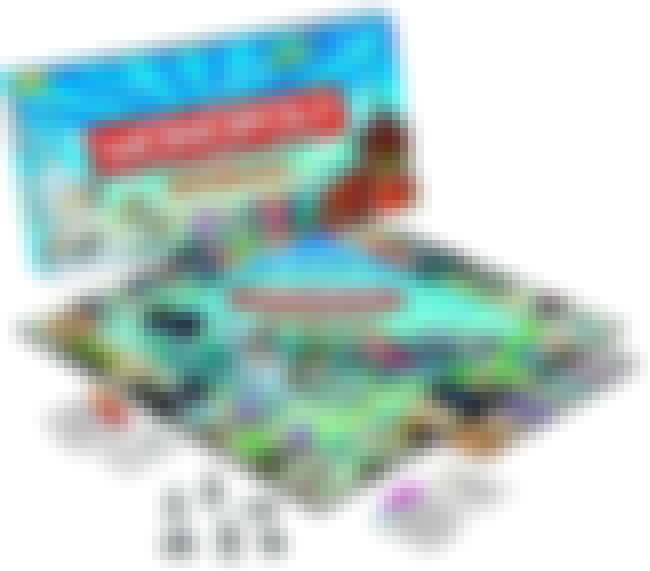 Tokens: Bender, Hypnotoad, Brain Slug, Seymour, Planet Express Ship, the What If Machine.
2-6 Players
Gameplay variations:
Resi-Domes and People Hives replace traditional houses and hotels
Features 22 of the most popular

Futurama

locations
60-minute speed play option
Price: $253.35
Futurama is an American adult animated science fiction sitcom created by Matt Groening and developed by Groening and David X. Cohen for the Fox Broadcasting Company. The series follows the adventures of a late-20th-century New York City pizza delivery boy, Philip J. Fry, who, after being unwittingly cryogenically frozen for one thousand years, finds employment at Planet Express, an interplanetary delivery company in the retro-futuristic 31st century. The series was envisioned by Groening in the late 1990s while working on The Simpsons, later bringing Cohen aboard to develop storylines and characters to pitch the show to Fox. In the United States, the series aired on Fox from March 28, 1999, ...more on Wikipedia

Is this the best Monopoly edition?
see more on Futurama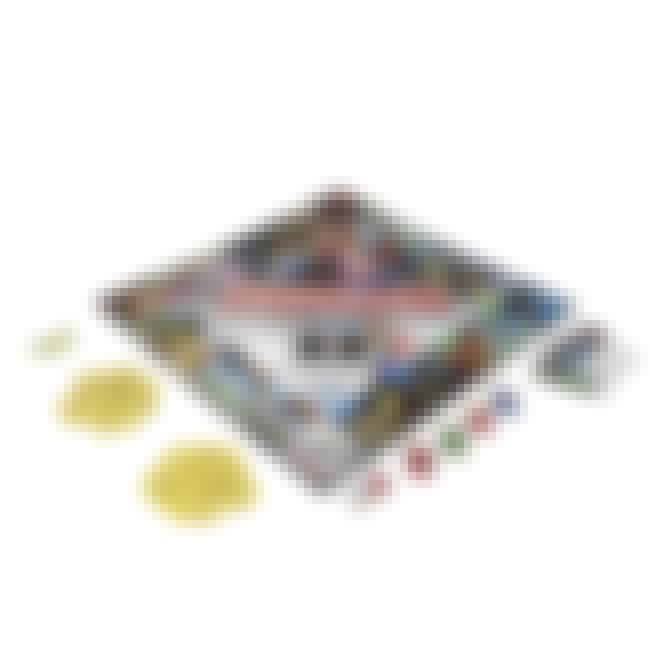 Tokens: Mario, Princess Peach, Luigi, Toad
2-4 Players
Gameplay variations:
Drop banana peels and collect coins to earn additional points
Race against opponents when passing Go
Land on Boost Pad space to move around the board faster
Price: $17.77
Super Mario Kart is a 1992 go-kart racing video game developed by Nintendo EAD for the Super Famicom and the Super Nintendo Entertainment System. The first game of the Mario Kart series, it was launched in Japan on August 27, 1992, in North America on September 1, 1992, and in Europe on January 21, 1993. Selling nine million copies worldwide, the game went on to become the third best selling SNES game of all time. Super Mario Kart was re-released on the Wii's Virtual Console in Japan on June 9, 2009, North America on November 23, 2009, and in Europe on April 2, 2010. Super Mario Kart was re-released again on the Wii U's Virtual Console in Japan on June 19, 2013, Europe on March 27, 2014, and ...more on Wikipedia

Is this the best Monopoly edition?
see more on Super Mario Kart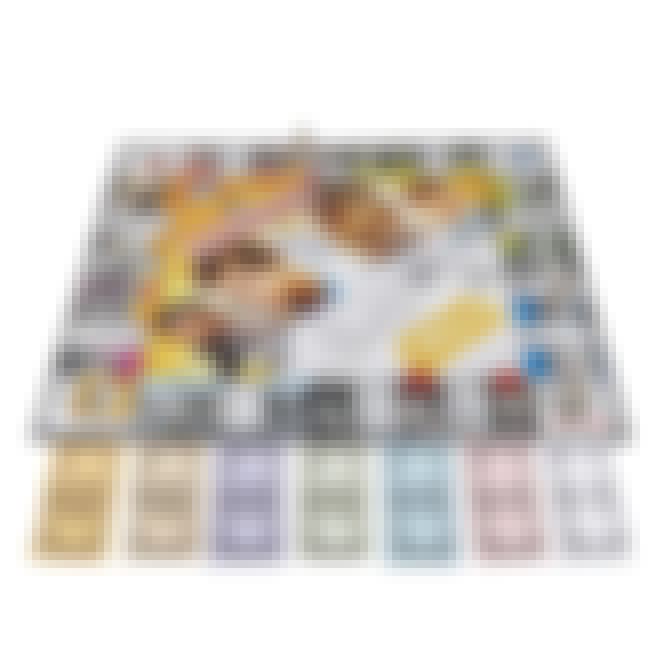 Tokens: Han Solo, Qi'ra, Lando Calrissian, Chewbacca
2-4 Players
Gameplay variations:
Works like the Fast-Dealing Property Trading Game but with hideouts and facilities
Price: $18.99
Star Wars is a 1977 American epic space opera film written and directed by George Lucas. The first release in the Star Wars franchise, it stars Mark Hamill, Harrison Ford, Carrie Fisher, Peter Cushing, and Alec Guinness. The plot focuses on the Rebel Alliance, led by Princess Leia, and its attempt to destroy the Galactic Empire's space station, the Death Star. This conflict disrupts the isolated life of ambitious farmhand Luke Skywalker when he inadvertently acquires a pair of droids that possess stolen architectural plans for the Death Star. After the Empire begins a destructive search for the missing droids, Skywalker agrees to accompany Jedi Master Obi-Wan Kenobi on a mission to return ...more on Wikipedia

Is this the best Monopoly edition?
see more on Star Wars