Total Nerd
13 Times Reshoots Led To The Best Parts Of A Movie

1.2k votes
362 voters
20.5k views
13 items
List Rules Vote up the reshoots most essential to the films in which they're featured.
Ideally, filmmakers would create perfect movies on the first try. This doesn't always happen, though. Even major franchises with star actors and directors may need to film scenes again. However, reshoots aren't always bad news. They don't necessarily doom the final project. In fact, cinematic history is littered with famous movie reshoots. Some edited movies tank, but there are a surprisingly high number of movies saved by reshoots.
Many films go through some sort of reshoot process, and sometimes that new footage makes for the best part of a movie.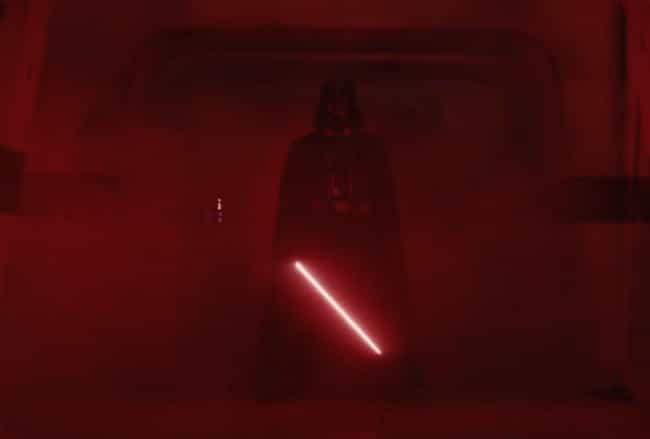 For all of the exciting moments in Rogue One: A Star Wars Story, there's one scene that clearly stands above the rest. Darth Vader's beautiful and terrifying slaying of Rebel soldiers near the end of the film is as memorable as anything in Star Wars - and it only exists because of reshoots.
Rogue One had a myriad of production problems. At one point, a new director came in and changed the film to align more closely with what Disney and producer Kathleen Kennedy had envisioned. During these rewrites, the creative team came up with the incredible Darth Vader scene that ends the film with a bang.
Does this reshoot make the movie?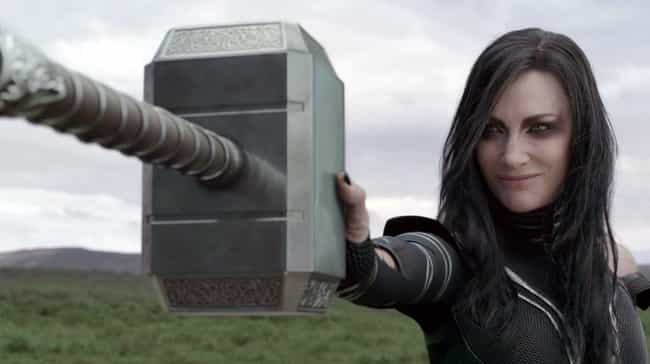 The connection between Thor and his hammer, Mjölnir, is incredibly important. In many ways, he draws power from the weapon and, without it, he's much more of a normal space-faring semi-deity. So when Thor's sister, Hela, wipes out the hammer with her bare hands in Thor: Ragnarok, it's a big deal.
Originally, production wanted the scene to happen in some nondescript alley, complete with taxis in the background. After viewing the scene, the team chose to go another route and changed the setting to a more epic, grassy outdoor area during reshoots. As director Taika Waititi explained:
Everything up until then had been so fast-paced and all over the place, we wanted to go somewhere peaceful and chill out with those characters, and be with Odin while he imparts this wisdom and not have to hear stupid yellow cabs in the background... It just felt like a terrible environment to have a scene which could be very emotional for what happens with Odin and the boys, the first time we've seen the three guys together and him telling them he loves them. It was very important for us just to be in a beautiful, peaceful environment.

Does this reshoot make the movie?
There are quite a few notable lines and moments in Tommy Boy, especially when Chris Farley sings about a "fat guy in a little coat." Originally, Farley was only supposed to say the memorable line over and over, but he got bored during a take and started singing it.
The producers loved his musical rendition. When the scene needed to be reshot for technical reasons, they made Farley belt it.

Does this reshoot make the movie?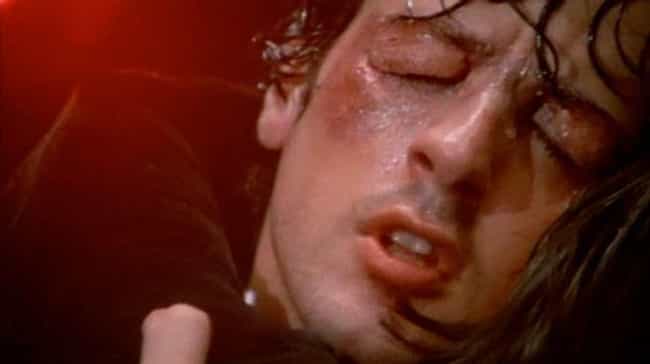 In the first version of Rocky, the crowd carries the title character from the ring after he loses to Apollo Creed in the big fighting match. Then the boxer finds his way to Adrian. The filmmakers thought this ending was too cheesy, so they spent money they didn't have to reshoot the scene.
Instead, Adrian fights her way to Rocky while he continually calls out her name. The result is incredibly evocative.

Does this reshoot make the movie?