Total Nerd
The 14 Most Memorable Movie And TV Romances Between Humans And Aquatic Creatures

1.5k votes
464 voters
26.8k views
14 items
List Rules Vote up the best romances between humans and sexy creatures of the sea.
As the saying goes, "love finds a way." However, when that love exists between a human and an aquatic creature, things can get a bit complicated.
Science fiction and fantasy genres like to push the romantic envelope, exploring the limits of cross-species and supernatural affection. Whether based on a mermaid fairy tale or an amphibious humanoid monster or a comic book superhero, movies and television shows that portray these pulpy liaisons range in tone from serious to campy.
The screen couples on this list are hindered by flippers, enemies, gills, scales, magic, or each other. Some are guided by lust, others by love, a few by loneliness, and even one by dreams. Which underwater romance rises above the rest? Which seems the fishiest? And which water-reliant entity would you be unable to resist?
Atlanna And Thomas Curry In 'Aquaman'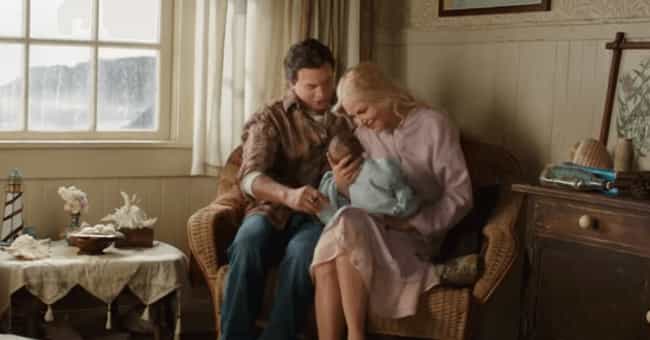 Without the love between human Thomas Curry (Temuera Morrison) and sea queen Atlanna (Nicole Kidman), there would be no Arthur Curry, also known as Aquaman (Jason Momoa). His parents meet when his father, a lighthouse keeper, rescues a woman in the sea during a storm. It turns out she is no ordinary woman but the queen of a vast underwater kingdom known as Atlantis.
The two begin an unlikely romance, which leads to the birth of their son. Soon afterward, Atlanna is taken back to the sea by her people and banished to the Trenches for spawning a half-breed. As an adult, Arthur ventures to Atlantis to understand his heritage. There, he fights with King Orm, his tyrant half-brother who claims the throne that should be his.
Arthur proves himself as Aquaman by defeating Orm and finding his mother. He sends her back to the surface where she can be reunited with Thomas.
Is this an aqueous affair to remember?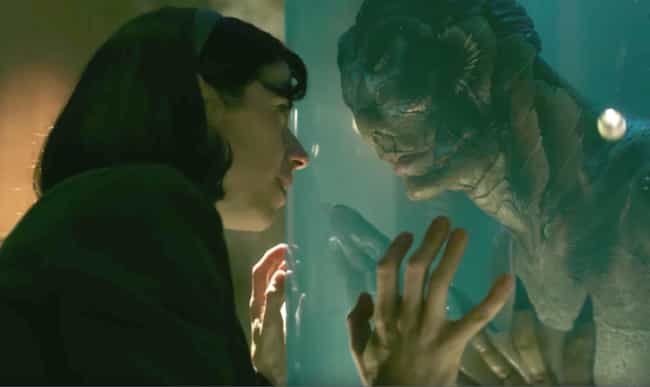 In this Academy Award-winning fantasy horror film from Guillermo del Toro, Sally Hawkins plays a mute janitor named Elisa who works at a government facility. Elisa is a lonely and sensitive woman, and when she meets the Amphibian Man (Doug Jones) being held against his will and studied like a lab rat, she plots a scheme to rescue him.
With the aid of her co-worker Zelda and her neighbor Giles, she takes what the government refers to as its "asset" to her small apartment, but it soon becomes obvious the Amphibian Man will not be able to survive on land. Meanwhile, US Colonel Richard Strickland, played with ferocity by Michael Shannon, pursues the pair, tasked by his boss to bring the "asset" back to the facility.
A whimsical romance develops between Elisa and the Amphibian Man. Both are outcasts, and neither needs words to communicate. They're able to escape the dangerous human world together and, with a bit of magical realism, sink down to the seafloor to spend their lives together.

Is this an aqueous affair to remember?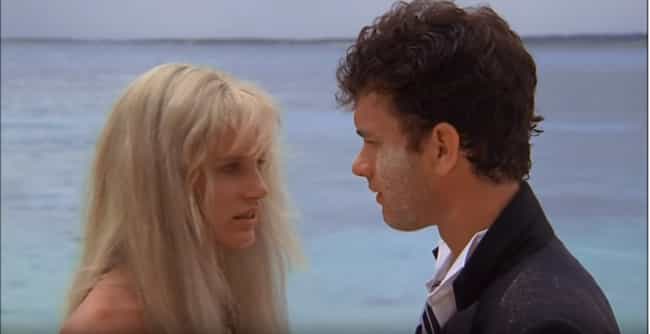 As a child, Allen Bauer is saved by a young mermaid. While the boy goes on with his life, it turns out the mermaid never forgot the incident and returns to land - New York City, specifically - to pursue the man of her dreams. Adopting the name Madison, the mermaid (Darryl Hannah) tracks down Allen (Tom Hanks). However, mermaid-human love rarely occurs so flawlessly.
Madison becomes the target of a secret research lab, and scientists there want to use her as a test subject. The couple's roles switch, and Allen becomes the rescuer, saving Madison from an awful fate. The couple flee to Madison's underwater home, where Allen chooses merman life over human life.

Is this an aqueous affair to remember?
Ariel And Eric In 'The Little Mermaid'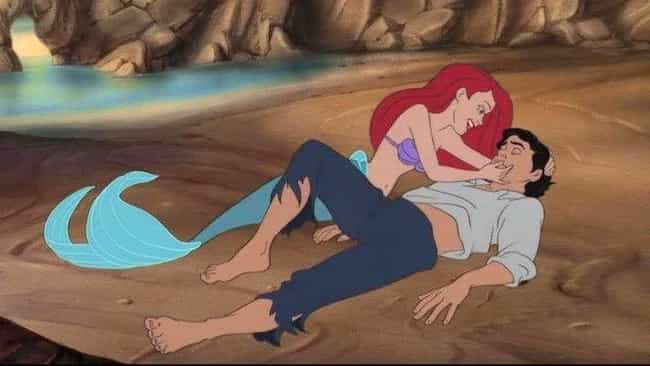 This Disney classic follows the curious teenage mermaid Ariel as she dreams of life outside the sea. When she rescues a human prince named Eric, she develops feelings for him and is desperate to find a way onto land. After being punished by her father, King Triton, for her desires, Ariel falls into the sea witch Ursula's trap.
Ursula turns Ariel into a human, but only as part of her larger plan to use the girl against her father and become ruler of the sea. Ultimately, evil is defeated and Ariel says good-bye to her aquatic heritage to become Eric's wife - though not before engaging in some classic Disney songs and colorful action sequences. In the end, everyone lives happily ever after.

Is this an aqueous affair to remember?