Button Mash
The Best Movies About Playing Video Games

194 votes
38 voters
14 items
List Rules Vote up the best films that are about video games, not based on a video game.
The 1983 movie WarGames lures a teenage computer hacker into almost accidentally starting a global thermonuclear war by asking him the simple question: "Shall we play a game?" As video games prove to be as popular than ever, it makes sense that movies about playing video games are as equally profitable. Here are the best movies about video game competition and video games in general.
Take note that this list is not about movies based on video games. Therefore, we can exclude films like Lara Croft: Tomb Raider and Mortal Kombat. Instead, these movies feature plots where the actual video game is part of the narrative. For example, in The Last Starfighter, a teenage loner and expert player of a video game called "Starfighter" is recruited to use his gaming skills to fight aliens and save the world.
Some of these characters are trapped in a video game movie, other characters are playing old school arcade games, some are even playing in a virtual reality system. What are your favorite movies about video games? Let us know by voting up or down in the list below.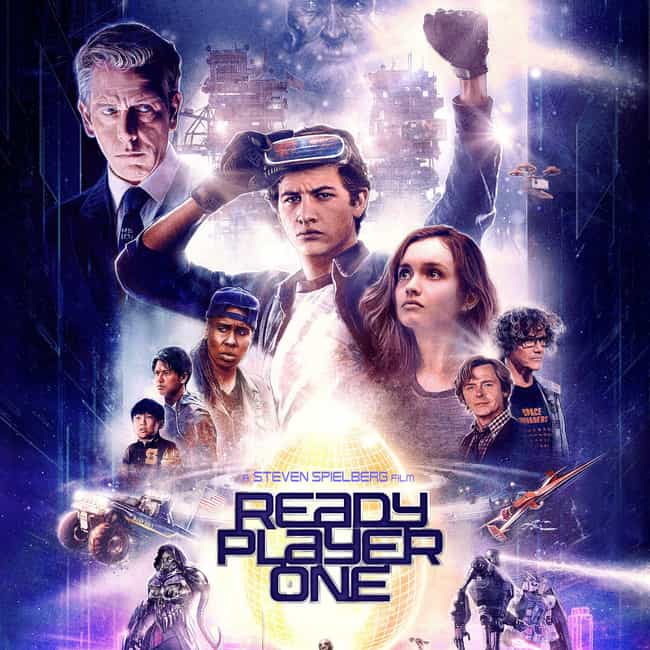 Video Game: OASIS (Ontologically Anthropocentric Sensory Immersive Simulation)
Ready Player One is a 2018 American science fiction adventure film directed by Steven Spielberg, based on the novel by Ernest Cline. Teenager Wade Owen Watts (Tye Sheridan), who frequents the virtual reality world OASIS, attempts to win a game created by the recently-deceased creator in search of its Easter Egg to win full ownership of the OASIS and his $240 billion fortune. ...more on Wikipedia
Actors: Tye Sheridan, Olivia Cooke, Ben Mendelsohn, Mark Rylance, Simon Pegg, + more
Released: 2018
Directed by: Steven Spielberg

Is this a great movie?
see more on Ready Player One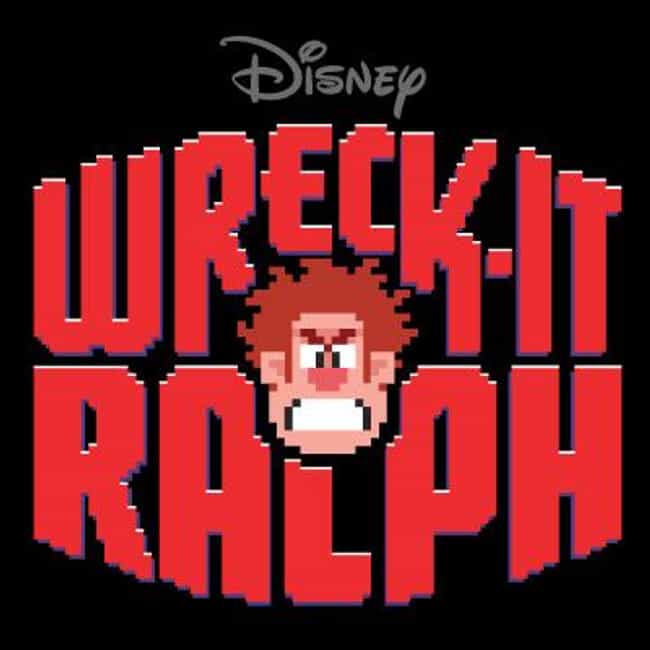 Multiple Video Games
Wreck-It Ralph is a 2012 comedy animation family film written by Phil Johnston, Jennifer Lee and directed by Rich Moore. ...more on Wikipedia
Actors: Sarah Silverman, Jane Lynch, Mindy Kaling, Stefanie Scott, John C. Reilly, + more
Released: 2012
Directed by: Rich Moore
Is this a great movie?
see more on Wreck-It Ralph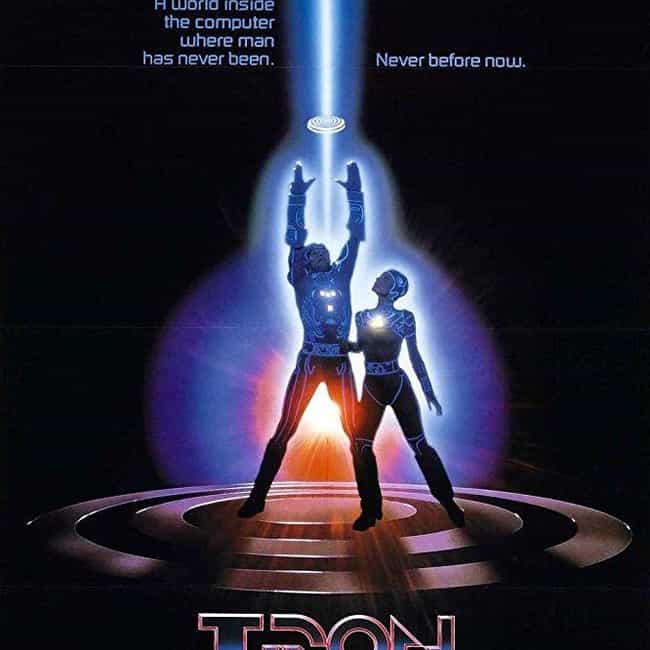 Video Game: Tron
Tron is a 1982 American science fiction film written and directed by Steven Lisberger, based on a story by Lisberger and Bonnie MacBird, and produced by Walt Disney Productions. The film stars Jeff Bridges as a computer programmer who is transported inside the software world of a mainframe computer, where he interacts with various programs in his attempt to get back out. Bruce Boxleitner, David Warner, Cindy Morgan, and Barnard Hughes star in supporting roles. Development of Tron began in 1976 when Lisberger became fascinated with the early video game Pong. He and producer Donald Kushner set up an animation studio to develop Tron with the intention of making it an animated film. Indeed, to ...more on Wikipedia
Actors: Jeff Bridges, David Warner, Michael Dudikoff, Cindy Morgan, Bruce Boxleitner, + more
Released: 1982
Directed by: Steven Lisberger

Is this a great movie?
see more on Tron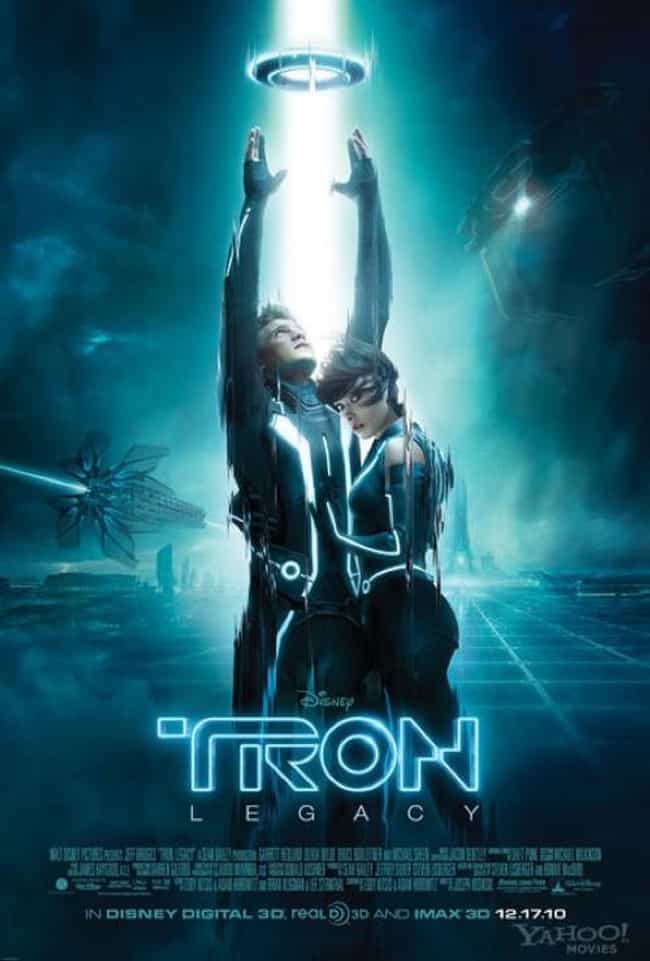 Video Games: The Games
Tron: Legacy is a 2010 American science fiction film produced and released by Walt Disney Pictures. A sequel to the 1982 film Tron, it is directed by Joseph Kosinski, produced by Tron director Steven Lisberger and written by Adam Horowitz and Edward Kitsis, based on a story by Horowitz, Kitsis, Brian Klugman and Lee Sternthal. The cast includes Tron veterans Jeff Bridges and Bruce Boxleitner, who reprised their roles as Kevin Flynn and Alan Bradley, as well as Garrett Hedlund, Olivia Wilde, Beau Garrett, Michael Sheen and James Frain. The story follows Flynn's son Sam who responds to a message from his long-lost father and is transported into a virtual reality called the Grid, where Sam, his ...more on Wikipedia
Actors: Olivia Wilde, Jeff Bridges, Cillian Murphy, Serinda Swan, Michael Sheen, + more
Released: 2010
Directed by: Joseph Kosinski

Is this a great movie?
see more on Tron: Legacy