watchworthy
presents
The Best Movies Based on Stephen King Books

Updated September 6, 2019
60.1k votes
5.3k voters
92.6k views
52 items
Horror writer Stephen King ranks among the most prolific of contemporary American authors. This is a complete list of feature films and miniseries based on his writings, including work written under the pseudonym Richard Bachman, and the sequels to films based on Stephen King books. The rankings are determined by the votes of Ranker users.
With the second installment of King's classic It hitting screens soon, what better time to look back on the man's long and storied list of adaptations? (NOTE: King's short stories, novellas, and other work have also inspired numerous TV shows, and you can check out the full ranking of all Stephen King adaptations to see where those fall.)
Data-driven recommendations based on voting from over 40 million monthly visits to Ranker.
Try the free app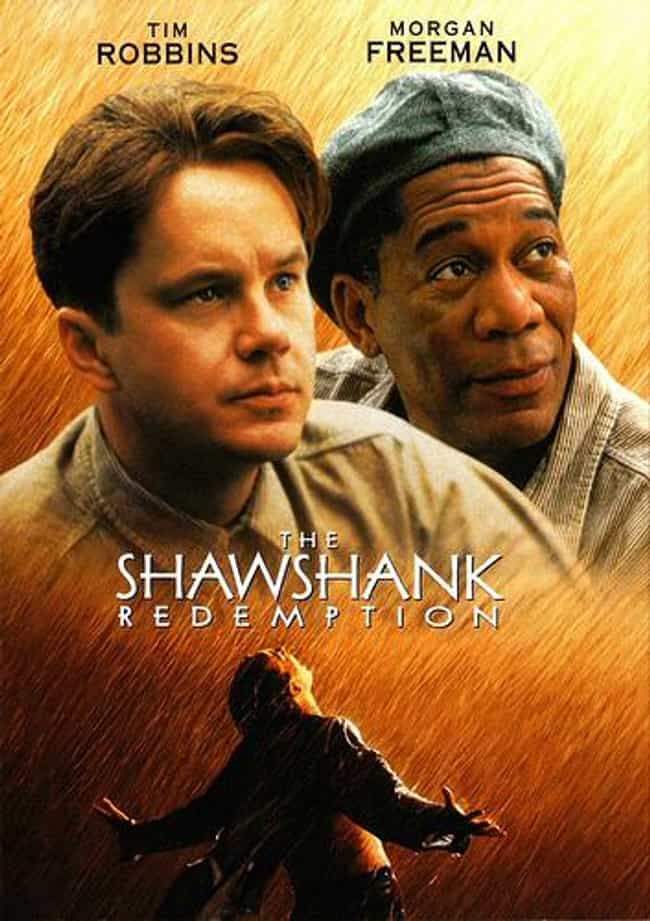 The Shawshank Redemption is a 1994 American drama film written and directed by Frank Darabont and starring Tim Robbins and Morgan Freeman. Adapted from the Stephen King novella Rita Hayworth and Shawshank Redemption, the film tells the story of Andy Dufresne, a banker who is sentenced to life in Shawshank State Prison despite his claims of being wrongly accused. During his time at the prison, he befriends a fellow inmate, Ellis Boyd "Red" Redding, and finds himself protected by the guards after the warden begins using him in his money endeavor. ...more on Wikipedia
Actors: Morgan Freeman, Rita Hayworth, Tim Robbins, Clancy Brown, James Whitmore, + more
Released: 1994
Directed by: Frank Darabont

Is this great?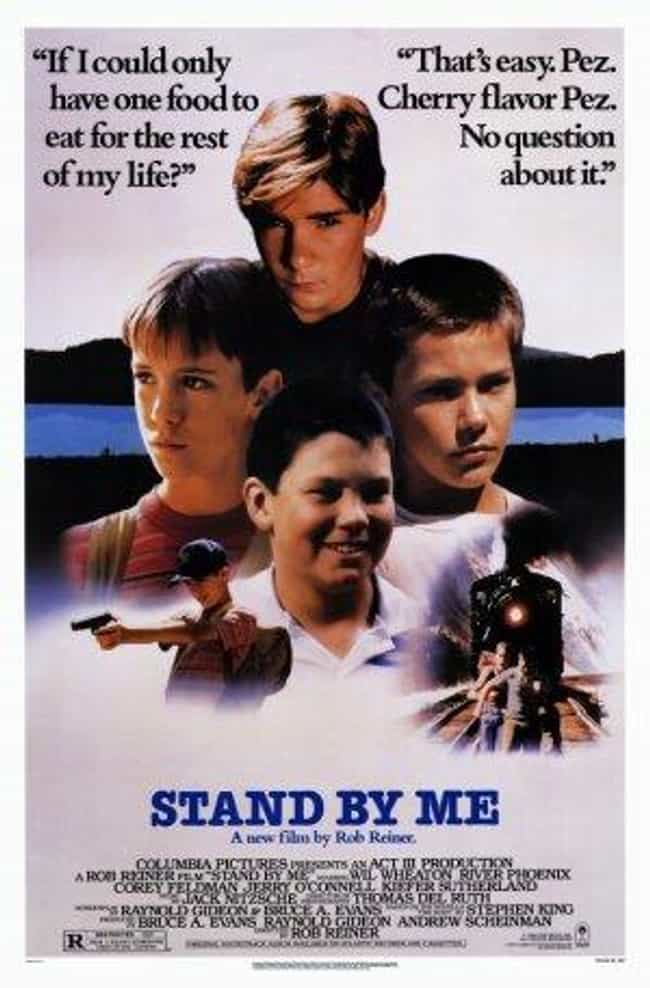 Stand by Me is a 1986 American coming of age comedy-drama adventure film directed by Rob Reiner and starring Wil Wheaton, River Phoenix, Corey Feldman and Jerry O'Connell. Based on the novella The Body, written by Stephen King, the title is derived from the Ben E. King song of the same name, which plays over the end credits. The film tells the story of four boys who go on a hike across the countryside to find the body of a missing child. ...more on Wikipedia
Actors: Kiefer Sutherland, Corey Feldman, John Cusack, Richard Dreyfuss, River Phoenix, + more
Released: 1986
Directed by: Rob Reiner

Is this great?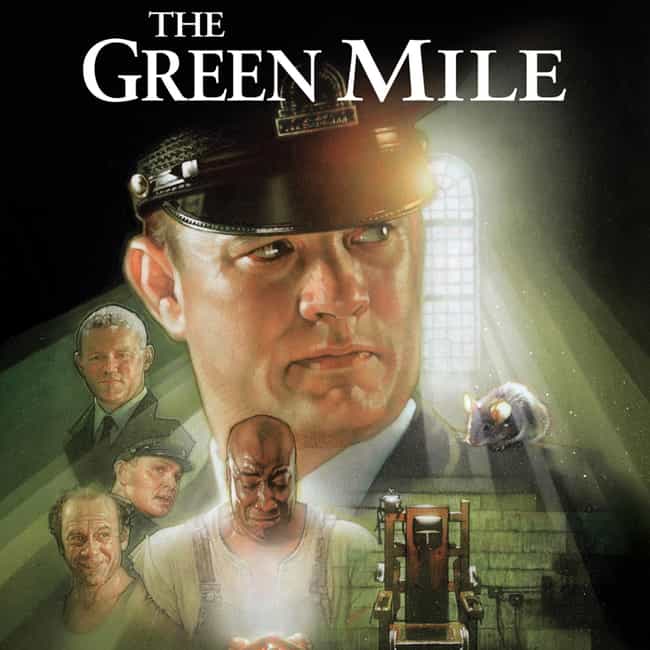 The Green Mile is a 1999 American fantasy drama film directed by Frank Darabont and adapted from the 1996 Stephen King novel of the same name. The film is told in a flashback format and stars Tom Hanks as Paul Edgecomb and Michael Clarke Duncan as John Coffey with supporting roles by David Morse, Bonnie Hunt, and James Cromwell. The film also features Dabbs Greer, in his final film, as the old Paul Edgecomb. The film tells the story of Paul's life as a death row corrections officer during the Great Depression in the United States, and the supernatural events he witnessed. The film was nominated for four Academy Awards: Best Supporting Actor for Michael Clarke Duncan, Best Picture, Best ...more on Wikipedia
Actors: Tom Hanks, Gary Sinise, Sam Rockwell, James Cromwell, Michael Clarke Duncan, + more
Released: 1999
Directed by: Frank Darabont

Is this great?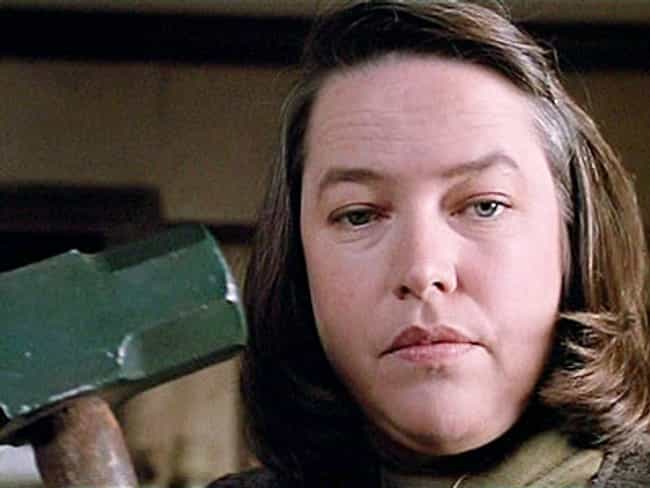 Misery is a 1990 American psychological thriller film based on Stephen King's 1987 novel of the same name and starring James Caan, Kathy Bates, Lauren Bacall, Richard Farnsworth, and Frances Sternhagen. Directed by Rob Reiner, the film received critical acclaim for Bates's performance as the psychopathic Annie Wilkes, and Bates won the 1990 Academy Award for Best Actress for her role, making Misery, as of 2015, the only Stephen King adaptation to be an Oscar winning film. The film was ranked #12 on Bravo's 100 Scariest Movie Moments. ...more on Wikipedia
Actors: Lauren Bacall, Kathy Bates, James Caan, Rob Reiner, Richard Farnsworth, + more
Released: 1990
Directed by: Rob Reiner

Is this great?