Watchworthy
The Best Movies to Watch While Drinking

Updated April 16, 2020
8.7k votes
1.3k voters
214.5k views
36 items
List Rules Movies that are fun to watch while drinking because their plots are easy to follow, they are funny, feature drinking, or any other reason.
Let's say you're headed back from the bar with your friends, it's 2 am, and you're all drunk. After you order pizza and grab a few more cold ones from the fridge, you and buddies decide to put on a movie. What sort of film will fit the picture? Chances are no one is reaching for Schindler's List or an Academy Award winner with heavy drama. This is the time to put on a fun movie with a nice easy plot. These are the best movies to watch while drinking or, depending on how late in the night you fire up Netflix, the best movies to watch while you're drunk.
Just because a movie is on this "drunk list," it doesn't mean it's bad. In fact, most of the films listed here are classics in their own way. But if we're being totally honest, the stupid humor in a comedy like Happy Gilmore or Superbad is going to induce more hearty belly laughs if you're watching it with your pals after a few sudsy pints, than if you're watching it totally sober.
Most of the movies on this list are comedies. And we're not talking about the sophisticated, meta-type Woody Allen low chuckle type comedy. These funny films are raunchy and many depict booze-filled debauchery, and toilet humor. Call them low-brow if you must, but that doesn't mean anything if you're looking for the best movies to drink during an alcohol-filled evening.
Other films on this list are just super cool and entertaining. Anything with the name Quentin Tarantino above the title is going to ooze stylized cinema. And there is never a bad time to watch True Romance.
So raise a glass and make a toast, it's inebriated movie time. But before you pass out, be sure to upvote your favorite films to watch while drinking, or when you're already drunk.
Data-driven recommendations based on voting from over 40 million monthly visits to Ranker.
Try the free app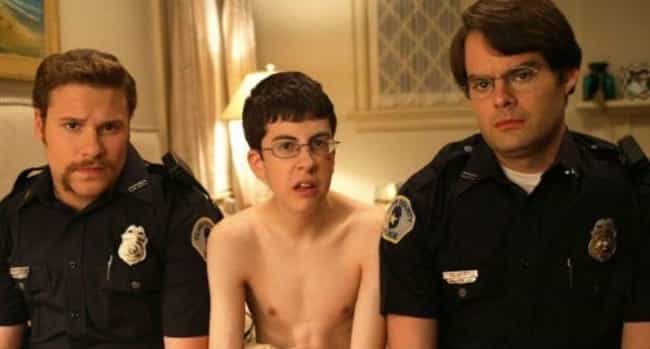 Superbad is a 2007 American teen comedy film directed by Greg Mottola and starring Jonah Hill and Michael Cera. The film was written by Seth Rogen and Evan Goldberg, who began working on the script when they were both 13 years old; they completed a draft by the time they were 15. The film's main characters have the same given names as Rogen and Goldberg. It was also one of a string of hit films produced by Judd Apatow. ...more on Wikipedia
Actors: Emma Stone, Seth Rogen, Jonah Hill, Jenna Haze, Michael Cera, + more
Released: 2007
Directed by: Greg Mottola
Is this a fun drinking movie?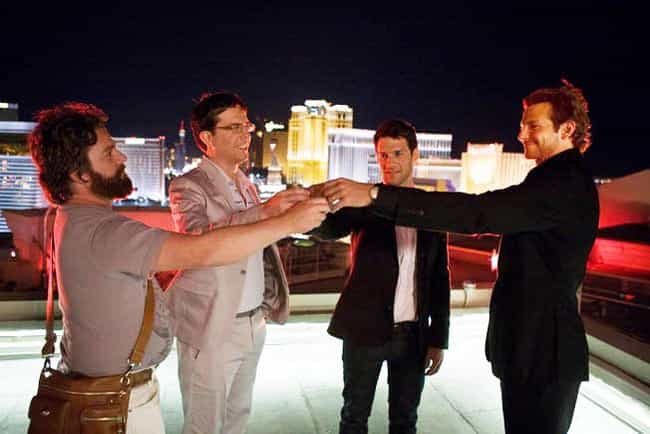 The Hangover is a 2009 American comedy film, co-produced and directed by Todd Phillips and written by Jon Lucas and Scott Moore. It is the first film of The Hangover trilogy. The film stars Bradley Cooper, Ed Helms, Zach Galifianakis, Heather Graham, Justin Bartha, and Jeffrey Tambor. It tells the story of Phil Wenneck, Stu Price, and Alan Garner, who travel to Las Vegas for a bachelor party to celebrate their friend Doug Billings' impending marriage. However, Phil, Stu, and Alan have no memory of the previous night's events and must find Doug before the wedding can take place. ...more on Wikipedia
Actors: Mike Tyson, Bradley Cooper, Heather Graham, Carrot Top, Zach Galifianakis, + more
Released: 2009
Directed by: Todd Phillips
Is this a fun drinking movie?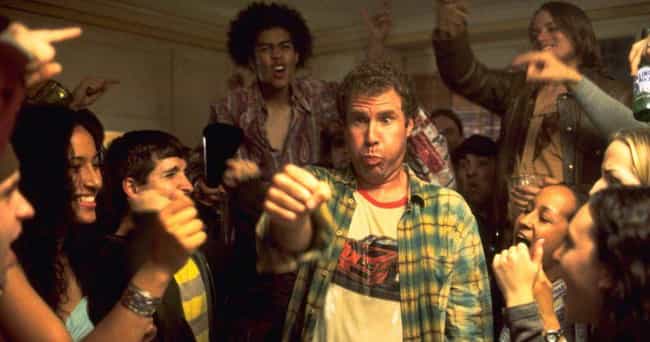 Old School is a 2003 American comedy film released by DreamWorks Pictures and The Montecito Picture Company and directed by Todd Phillips. The story was written by Court Crandall, and the film was written by Phillips and Scot Armstrong. The film stars Luke Wilson, Vince Vaughn, and Will Ferrell as three depressed thirty-somethings who seek to re-live their college days by starting a fraternity, and the tribulations they encounter in doing so. ...more on Wikipedia
Actors: Elisha Cuthbert, Snoop Dogg, Will Ferrell, Sarah Shahi, Vince Vaughn, + more
Released: 2003
Directed by: Todd Phillips
Is this a fun drinking movie?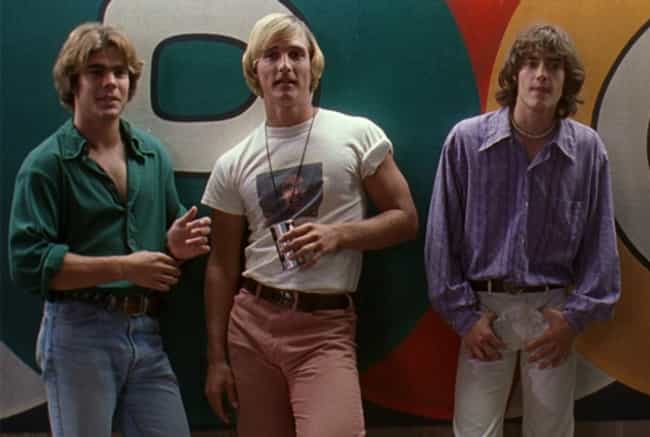 Dazed and Confused is a 1993 coming of age comedy film written and directed by Richard Linklater. The film features a large ensemble cast of actors who would later become stars, including Matthew McConaughey, Jason London, Ben Affleck, Milla Jovovich, Cole Hauser, Parker Posey, Adam Goldberg, Joey Lauren Adams, Nicky Katt, and Rory Cochrane. The plot follows various groups of Texas teenagers during the last day of school in the summer of 1976. The film grossed less than $8 million at the U.S. box office but later achieved cult film status. In 2002, Quentin Tarantino listed it as the 10th best film of all time in a Sight and Sound poll. It also ranked third on Entertainment Weekly magazine's ...more on Wikipedia
Actors: Ben Affleck, Milla Jovovich, Matthew McConaughey, Renée Zellweger, Parker Posey, + more
Released: 1993
Directed by: Richard Linklater
Is this a fun drinking movie?