Vampires

The Greatest Shows & Movies About Vampires

901 votes
118 voters
3.7k views
41 items
List Rules Vote up the very best shows and movies about vampires.
Throughout all of horror—whether it be film, TV, or literature—there are no other monsters who quite compare to vampires. They have been romanticized, demonized, and made into heroes across television series and movies for decades. Given they have been a part of our zeitgeist for so long, there are hundreds of amazing movies and television series about vampires to choose from. Are you in the mood for something romantic like Interview with the Vampire: The Vampire Chronicles or perhaps some deadlier monstery fare such as John Carpenter's Vampires? This list will help you decide if those movies suit your interests.
If you need to satisfy your vampire craving on the small screen, a classic like Buffy the Vampire Slayer may whet your appetite, but if you haven't seen True Blood yet, it's definitely worth binging. Trying to determine the best vampire movies and television series when racked and stacked against one another is a challenging task, but this list aims to do exactly that. Whatever your preference, there are some incredible recommendations in both television and movies about vampires for you to enjoy.
Do you have a good idea of which movies and shows about vampires deserve the top spots on this list? You can help decide by giving your favorites a thumbs up and adding any good movies or shows missing from the list.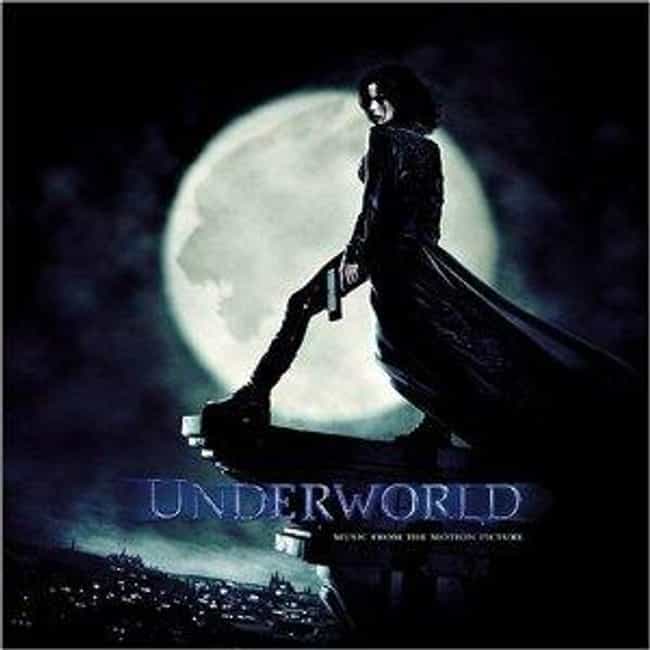 Underworld is a 2003 action horror film directed by Len Wiseman about the secret history of Vampires and Lycans. It is the first installment in the Underworld series. The main plot revolves around Selene, a vampire hunting Lycans. She finds herself attracted to a human, Michael Corvin, who is being targeted by the Lycans. After Michael is bitten by a Lycan, Selene must decide whether to do her duty and end him or go against her clan and save him. ...more on Wikipedia
Also Ranked
#45 on The Best Movies That Pass the Bechdel Test
#1 on The Sexiest Vampire Movies Ever Made

Is this blood-sucking good?
see more on Underworld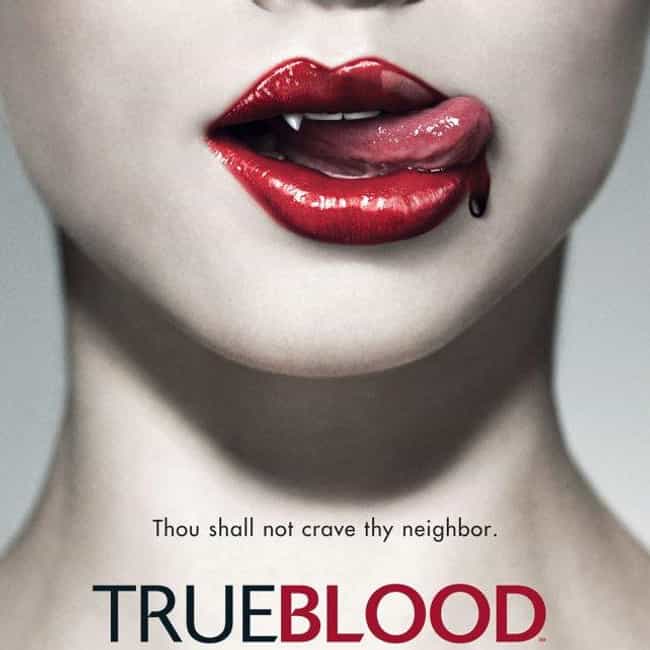 True Blood is an American television drama series produced and created by Alan Ball. It is based on The Southern Vampire Mysteries series of novels by Charlaine Harris, detailing the co-existence of vampires and humans in Bon Temps, a fictional small town in northwestern Louisiana. The series centers on the adventures of Sookie Stackhouse, a telepathic waitress with an otherworldly quality. The show was broadcast on the premium cable network HBO in the United States. It was produced by HBO in association with Ball's production company, Your Face Goes Here Entertainment. The series premiered on September 7, 2008 and concluded on August 24, 2014, comprising seven seasons and 80 episodes. The ...more on Wikipedia
Also Ranked
#43 on The Best TV Shows to Binge Watch
#64 on The Greatest TV Shows for Women
#38 on The Best TV Shows of The Last 20 Years
#38 on Canceled Shows We'd Most Like to See as Movies
More True Blood
The Best True Blood Characters of All Time
Books Like the Sookie Stackhouse Series

Is this blood-sucking good?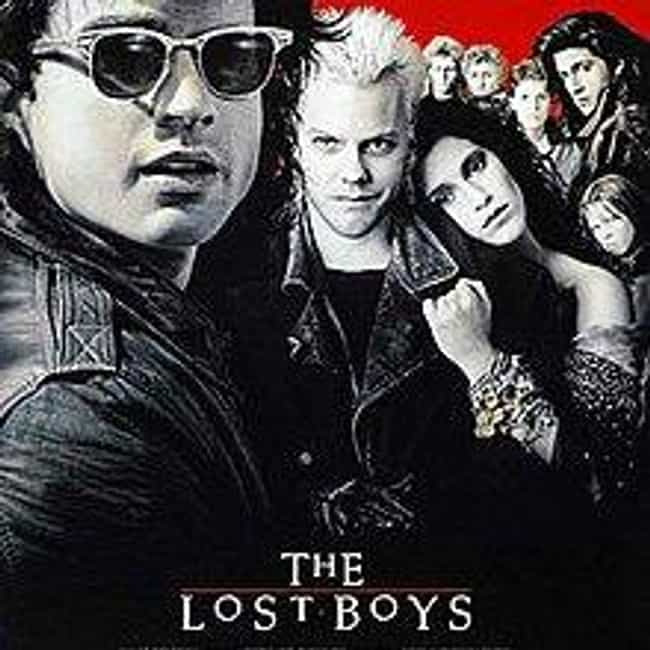 The Lost Boys is a 1987 American teen horror film starring Jason Patric, Corey Haim, Kiefer Sutherland, Jami Gertz, Corey Feldman, Dianne Wiest, Edward Herrmann, Alex Winter, Jamison Newlander, and Barnard Hughes. The film is about two Arizona brothers who move to California and end up fighting a gang of teenage vampires. The title is a reference to the Lost Boys in J. M. Barrie's stories about Peter Pan and Neverland, who, like the vampires, never grow up. The film was followed by two direct to video sequels, Lost Boys: The Tribe and Lost Boys: The Thirst. ...more on Wikipedia
Also Ranked
#42 on The Greatest Soundtracks of All Time
#38 on 'Old' Movies Every Young Person Needs To Watch In Their Lifetime
#53 on The Greatest Movies of the 1980s, Ranked
#97 on The Funniest '80s Movies
Is this blood-sucking good?
see more on The Lost Boys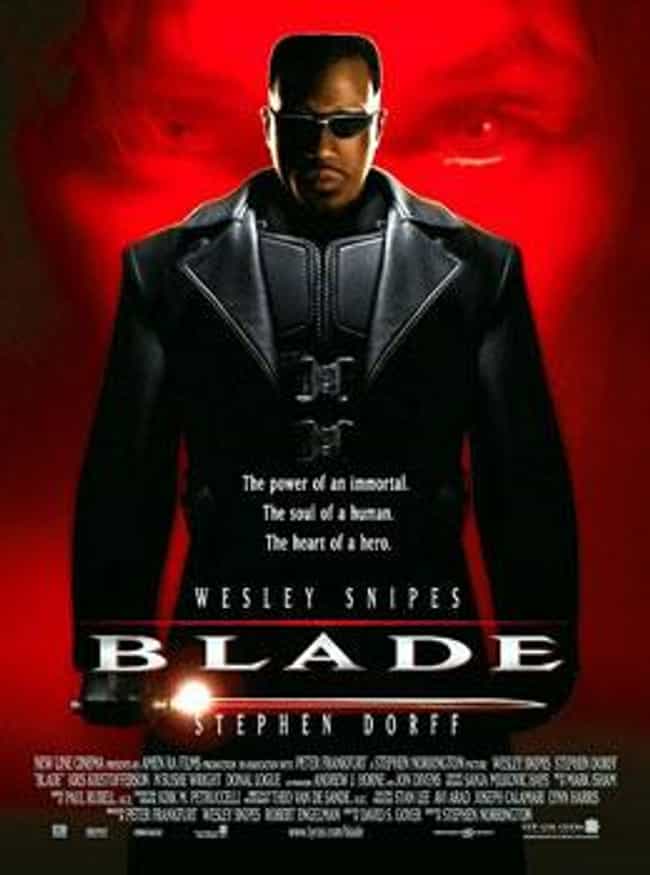 Blade is a 1998 American vampire superhero action film starring Wesley Snipes and Stephen Dorff, loosely based on the Marvel Comics character Blade. Snipes plays Blade, a human-vampire hybrid who protects humans from vampires. The film was directed by Stephen Norrington and written by David S. Goyer. Blade grossed $70 million at the U.S. box office, and $131.2 million worldwide. It was followed by two sequels, Blade II and Blade: Trinity, both written by Goyer who also directed the latter. ...more on Wikipedia
Also Ranked
#27 on The Best Superhero Movies Ever Made
#34 on The Greatest Comic Book Movies of All Time
#19 on The Best Movies of 1998
#18 on The 20 Best Marvel Movies

Is this blood-sucking good?
see more on Blade