TV

The Best MTV3 TV Shows

492 votes
86 voters
14.3k views
11 items
List of popular MTV3 shows, ranked from best to worst. This list of the top MTV3 TV series, both current and canceled series, includes the date when each first aired as well as lists of the casts of actors. The best MTV3 TV programs of all time include the most viewed shows on MTV3, as this list covers the entire history of the network. Examples of shows on this list include Muodin huipulle and Gone With the Wine. This list is sorted alphabetically by the title of every original MTV3 show ever, and you can sort by any column, even year of release for a list of old MTV3 shows or even unaired MTV3 series. Television fans in different locations grew up with MTV3 on different channels, but most of us got the same shows, so don't let your favorite MTV3 TV shows sink to the bottom of the list! The list of top MTV3 television shown below includes cast, creator, and premiere date when available. This list contains only TV series on the MTV3 network, even ones that have had their time or have been cancelled. Use this factual list to make one just like it, then re-rank it to fit your opinion.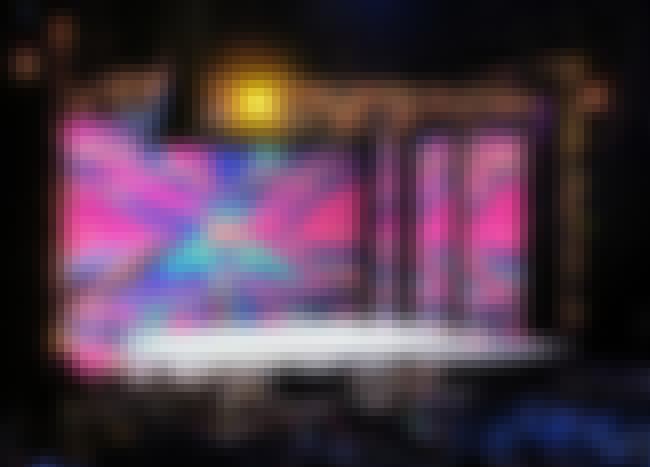 The X Factor is a British television music competition to find new singing talent, contested by aspiring singers drawn from public auditions. Created by Simon Cowell, the show began in 2004 and has since aired annually from August/September until December. The show is produced by FremantleMedia's Thames and Cowell's production company SycoTV. It is broadcast on the ITV network in the United Kingdom and simulcast on TV3 in the Republic of Ireland, with spin-off behind-the-scenes show The Xtra Factor screened on ITV2. The "X Factor" refers to the undefinable "something" that makes for star quality. The show was devised as a replacement for the highly successful Pop Idol, which was put on ...more on Wikipedia
Also Ranked
#42 on The Best TV Shows Returning Fall 2018
#53 on The Best Reality Competition Series
#27 on Reality Shows That Involve Actual Skill
#15 on The Reality Shows You Would Most Want to Win

Agree or disagree?
see more on The X Factor
Idols is a Finnish reality-television singing competition that airs on MTV3. It debuted in the summer of 2003, and went on to become one of the most popular shows on Finnish television. Part of the Idol franchise, it originated from the reality program Pop Idol created by British entertainment executive Simon Fuller, which was first aired in 2001 in the United Kingdom. The program seeks to discover the best unsigned singer in Finland through a series of nationwide auditions, and the outcomes of the later stages of the competition are determined by public phone voting. The four original judges were music executives Jone Nikula and Asko Kallonen, and songwriter-producers Hannu Korkeamäki and ...more on Wikipedia
Premiered: 2003
see more on Idols
Gladiaattorit was a Finnish competition television program part of the international Gladiators franchise. The show ran 1993-1994, was directed by Hollywood director Renny Harlin, produced by Markus Selin, and filmed at Planet FunFun. It was hosted by Katariina Ebeling in 1993 and Minna Aaltonen in 1994. It was rerun on the original MTV3 channel in 2002. Persons becoming famous from the show included Tony Halme who would become a member of the parliament and Virpi Butt who committed a murder in 2003. Competitors Pirjo Litilia, Riikka Hartikainen, Jarmo Jousisto, and Tommi Vuoristo would later compete on International Gladiators 1. Gladiators Flash and Terminator would also appear on IG1. ...more on Wikipedia
Premiered: 1993
Pulttibois was a popular Finnish sketch comedy television show that premiered on MTV3 in 1989 and which starred a two-man cast of comedic actors - Pirkka-Pekka Petelius and Aake Kalliala. Both Petelius and Kalliala had been previously known for their work on YLE sketch comedies during the 1980s. In Pulttibois, Petelius and Kalliala created a compilation of over the top sketches, eventually leading to a large cult following. Three seasons of the show were made between 1989 and 1991, after which the show ended. It was succeeded by the similarly conceived, though less popular Manitbois. The show can still be seen in reruns on MTV3 and SubTV and has been released on DVD. ...more on Wikipedia
Actors: Naukkis, Pirkka-Pekka Petelius
Also Ranked
#96 on The Best Sketch Comedy Groups
see more on Pulttibois