Mystery Entertainment
The Best Mystery Subscription Boxes

Updated August 4, 2020
2.5k votes
1.4k voters
163.1k views
9 items
List Rules Upvote the best boxes for mystery lovers.
Are you always the first person to figure out how to solve an escape room? Are you a fan of mystery or suspense novels? Are you drawn to tricky, macabre riddles? Well, you can step into one and become a detective yourself with one of these mystery subscription boxes. Here, you'll find a series of mystery subscriptions that revolve around crimes or adventures that are up to you to solve. Perfect for game night or for those looking to keep their skills sharp, each of these mystery bundles keeps the fun coming all year long.
Whether you're up for unlocking mysteries revolving around actual historical events or want to try your hand at catching a serial killer, one of these monthly crates has got you covered. Be sure and vote for your favorites to let everyone know which are the most exciting mystery boxes on the market.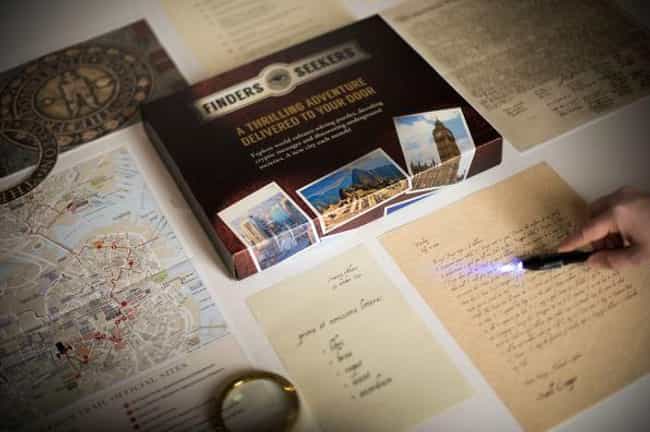 Explore mysteries around the world by joining The Society of Seekers. Each month you'll receive puzzles, codes, and cryptic messages themed around a different global location. Items and extras will vary depending on the mystery, and everyone aged 10 and up can play (making this is a great option for the entire family). Most 'Finds' can be completed in under four hours.
Reviewer Matthew K on Cratejoy says:
That was so much fun! I really enjoyed that there were so many puzzles to solve in just one box. The quality of the included items was great. Those who are new to this should know that it requires an Internet connection to get some of the online clues and to progress through the mystery. Time flew by so fast playing this game. I loved that there was an educational component to it, too. The kids (and even the adults) get to learn about other countries and time periods. This is the perfect family night activity. I can't wait for next month!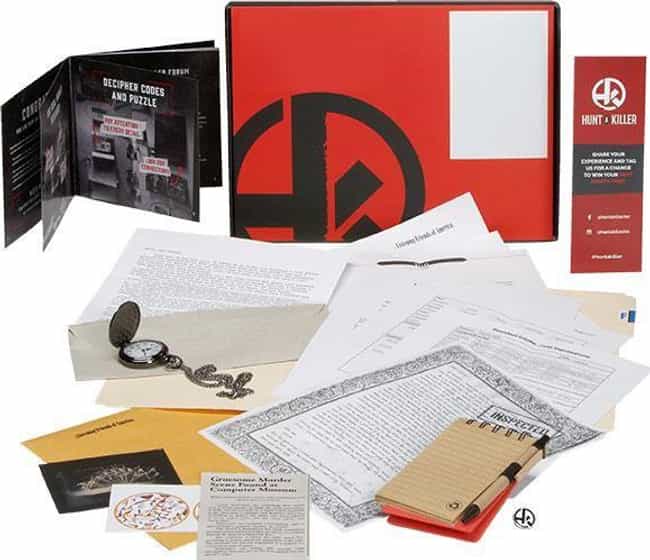 Step into your own thriller novel as you join the hunt to catch a serial killer. Every month, you'll get a box full of seemingly random clues that all have a hidden meaning. As you collect the clues over a series of months, you'll be able to piece them together as you become a detective and try to crack the case. As one of the most popular mystery subscription boxes on the market, Hunt A Killer has already shipped more than a million episodes.
Reviewer Michaela Peringer on Trustpilot says:
I love puzzles and my fiancee loves true crime, so Hunt a Killer is perfect for us! The materials have an authentic feel & make the whole experience that much more engaging. We feel like real detectives! I love having the option to ship the next box right away instead of having to wait till the next month.
*For a limited time, take 15% off your first month when you apply code Ranker15 at checkout.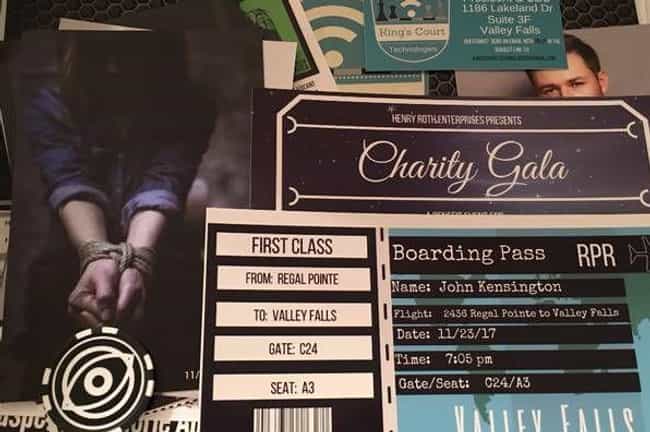 Get a new case file to crack each month with The Deadbolt Mystery Society. Perfect for lovers of mystery, suspense, and puzzles, each month you'll get to unleash your inner detective and become a part of the story. The boxes are heavy on puzzles and are designed by escape room creators, so expect lots of problem-solving scenarios. Interactive components also help bring all the various stories to life.
Reviewer Erin G on Cratejoy says:
We absolutely love being a part of the Deadbolt Mystery Society! The puzzles are challenging but solve able, the story lines are great and so much fun! This is the perfect stay-in date night for parents or anyone who isn't into the bar scene. We have almost all of the individual purchase ones that you can possibly buy and I have signed up for a subscription because I just can't get enough.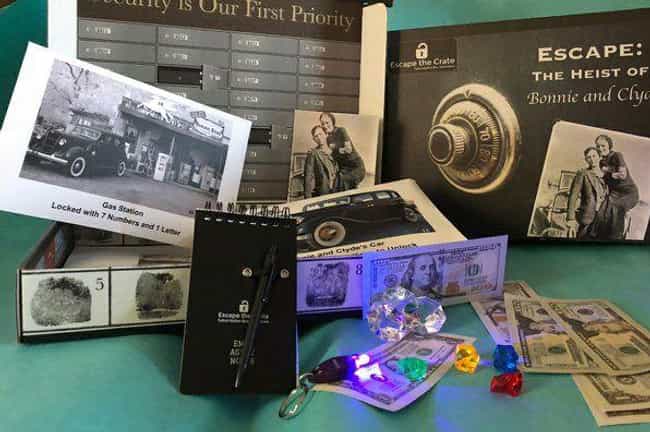 Turn your living room into an escape room every other month with Escape the Crate. Each box brings new codes to crack, riddles to solve, and puzzles to decipher as you solve historical mysteries with friends and family. Most games tend to last an hour, and boxes are shipped bi-monthly. While games are typically designed for one to four people, up to six players can participate.
Just finished playing a box at a friend's place and all I can say is WOW! It was just like an actual escape room. There were a lot of puzzles to do, which was a good thing and I liked how we could stop playing for a bit and come back in later. There also were buttons to push for the computer to read things aloud as we played, which was good because it was hard to hear some people reading too quickly. I just signed up myself for the next one!