Film

The Best Nancy Sinatra Movies

80 votes
15 voters
2.4k views
9 items
Follow
List Rules Vote for your favorite movies, regardless of critic reviews or how big the role was.
List of the best Nancy Sinatra movies, ranked best to worst with movie trailers when available. Nancy Sinatra's highest grossing movies have received a lot of accolades over the years, earning millions upon millions around the world. The order of these top Nancy Sinatra movies is decided by how many votes they receive, so only highly rated Nancy Sinatra movies will be at the top of the list. Nancy Sinatra has been in a lot of films, so people often debate each other over what the greatest Nancy Sinatra movie of all time is. If you and a friend are arguing about this then use this list of the most entertaining Nancy Sinatra films to end the squabble once and for all.
If you think the best Nancy Sinatra role isn't at the top, then upvote it so it has the chance to become number one. The greatest Nancy Sinatra performances didn't necessarily come from the best movies, but in most cases they go hand in hand.
List is made up of many different films, including Marriage on the Rocks and The Young Racers.
"This list answers the questions, "What are the best Nancy Sinatra movies?" and "What are the greatest Nancy Sinatra roles of all time?"
Nancy Sinatra has been in some really popular films, and is right up there with stars like Debbie Harry and Diana Ross in terms of fame and success.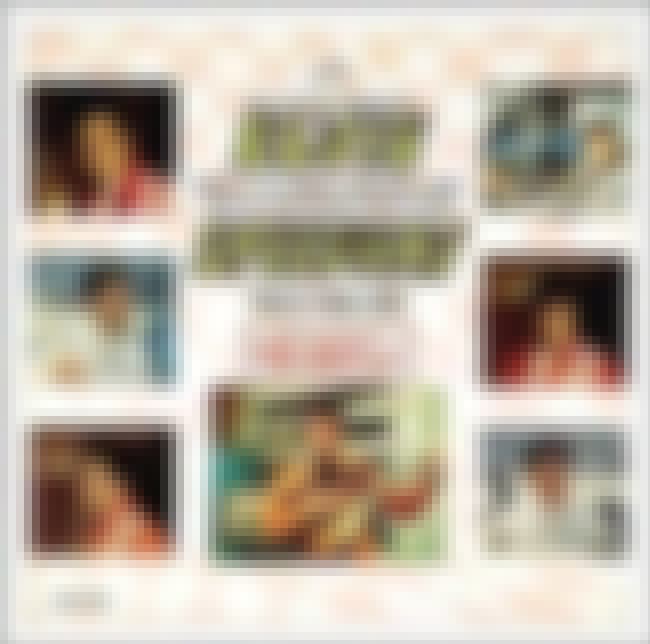 Speedway is the thirty-second album by Elvis Presley, released by RCA Victor in mono and stereo, LPM/LSP 3989, in May 1968 — the May 1 date is disputed. It serves as the soundtrack album for the 1968 film Speedway starring Presley. Recording sessions took place at MGM Studios in Hollywood, California, on June 20 and 21, 1967. It peaked at number 82 on the Billboard 200. ...more on Wikipedia
Agree or disagree?
The Wild Angels is a 1966 Roger Corman film, made on location in Southern California. The Wild Angels was made three years before Easy Rider and was the first film to associate actor Peter Fonda with Harley-Davidson motorcycles and 1960s counterculture. It was also the film that inspired the outlaw biker film genre that continued into the early 1970s. The Wild Angels, released by American International Pictures, stars Fonda as the fictitious Hells Angels San Pedro, California chapter president "Heavenly Blues", Nancy Sinatra as his girlfriend "Mike", Bruce Dern as doomed fellow outlaw "the Loser", and Dern's real-life wife Diane Ladd as the Loser's on-screen wife, "Gaysh". Small supporting ...more on Wikipedia
Actors: Bruce Dern, Peter Fonda, Nancy Sinatra, Diane Ladd, Michael J. Pollard, + more
Initial Release: 1966
Directed by: Roger Corman
Agree or disagree?
see more on The Wild Angels
The Young Racers is a 1963 film directed by Roger Corman. ...more on Wikipedia
Actors: Francis Ford Coppola, Patrick Magee, William Campbell, Mark Damon, Luana Anders, + more
Initial Release: 1963
Directed by: Roger Corman
Agree or disagree?
see more on The Young Racers
Get Yourself a College Girl
Get Yourself a College Girl is a 1964 Metrocolor film comedy in the style of a beach party movie. The plot involves a college co-ed who tries to balance her time writing songs and dealing with her publisher who tries to pursue her. It was directed by Sidney Miller and written by Robert E. Kent, and filmed at Sun Valley, Idaho, USA. Turner Classic Movies critic Mel Neuhaus calls it "A curious 1964 hybrid of teen movie musical with pre-feminist overtones as well as a parody of moralistic anti-rock message films." It is notable for the appearance of Astrud Gilberto, the Brazilian singer who sang the international hit song "The Girl from Ipanema", appearing as herself in the film. It was given a ...more on Wikipedia
Actors: Nancy Sinatra, Chad Everett, Mary Ann Mobley, Lori Williams
Initial Release: 1964
Directed by: Sidney Miller
Agree or disagree?