Film

The Best Natalie Dormer Movies

71 votes
31 voters
6.6k views
11 items
List Rules Vote for your favorite movies, regardless of critic reviews or how big the role was.
List of the best Natalie Dormer movies, ranked best to worst with movie trailers when available. Natalie Dormer's highest grossing movies have received a lot of accolades over the years, earning millions upon millions around the world. The order of these top Natalie Dormer movies is decided by how many votes they receive, so only highly rated Natalie Dormer movies will be at the top of the list. Natalie Dormer has been in a lot of films, so people often debate each other over what the greatest Natalie Dormer movie of all time is. If you and a friend are arguing about this then use this list of the most entertaining Natalie Dormer films to end the squabble once and for all.
If you think the best Natalie Dormer role isn't at the top, then upvote it so it has the chance to become number one. The greatest Natalie Dormer performances didn't necessarily come from the best movies, but in most cases they go hand in hand.
List contains films like Casanova and City of Life.
"This list answers the questions, "What are the best Natalie Dormer movies?" and "What are the greatest Natalie Dormer roles of all time?"
Casanova is a 2005 American romantic film directed by Lasse Hallström starring Heath Ledger and loosely based on the life of Giacomo Casanova. ...more on Wikipedia
Actors: Sienna Miller, Heath Ledger, Natalie Dormer, Jeremy Irons, Lauren Cohan, + more
Initial Release: 2005
Directed by: Lasse Hallström
Also Ranked
#16 on The Best Period Movies Set in the 18th Century
Agree or disagree?
see more on Casanova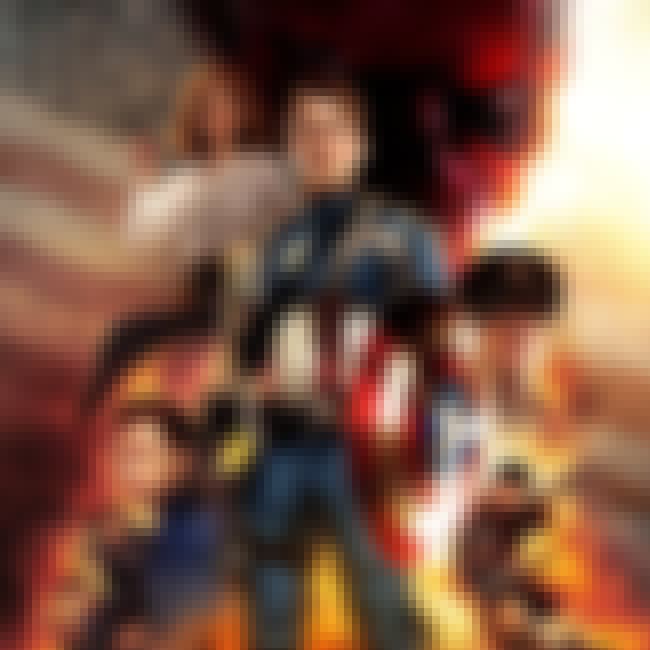 Captain America: The First Avenger is a 2011 American superhero film based on the Marvel Comics character Captain America, produced by Marvel Studios and distributed by Paramount Pictures. It is the fifth installment in the Marvel Cinematic Universe. The film was directed by Joe Johnston, written by Christopher Markus and Stephen McFeely, and stars Chris Evans, Tommy Lee Jones, Hugo Weaving, Hayley Atwell, Sebastian Stan, Dominic Cooper, Neal McDonough, Derek Luke, and Stanley Tucci. Set predominantly during World War II, the film tells the story of Steve Rogers, a sickly man from Brooklyn who is transformed into super-soldier Captain America to aid in the war effort. Rogers must stop the ...more on Wikipedia
Actors: Samuel L. Jackson, Chris Evans, Tommy Lee Jones, Natalie Dormer, Hugo Weaving, + more
Initial Release: 2011
Directed by: Joe Johnston
Also Ranked
#93 on The Greatest World War II Movies of All Time
#42 on The Best Disney Live-Action Movies
#15 on The Best Superhero Movies Ever Made
#85 on The Best Movies for Tweens

Agree or disagree?
see more on Captain America: The First Avenger
Flawless is a 2007 British fictional crime film directed by Michael Radford, written by Edward Anderson, and starring Michael Caine and Demi Moore. It premiered 11 February 2007 in Germany. The film had a limited release in the United States on 28 March 2008. ...more on Wikipedia
Actors: Demi Moore, Natalie Dormer, Michael Caine, Lambert Wilson, Joss Ackland, + more
Initial Release: 2007
Directed by: Michael Radford
Agree or disagree?
see more on Flawless
Masterwork is an unaired pilot of a TV series. ...more on Wikipedia
Actors: Natalie Dormer, Scott Porter, Merrin Dungey, Tom Ellis
Directed by: Jeffrey Nachmanoff
Agree or disagree?