Entertainment
The Best Ned Flanders Episodes of 'The Simpsons'
47 votes
10 voters
30 items
Ned Flanders has always been a constant pain in Homer Simpson's side. On the surface, he has everything Homer wishes he had. He has well-behaved children, a lot of money to pay for expensive Christmas lights, and good standing at the church. However, over the years, audiences have gotten to see different sides of Ned Flanders apart from the always chipper one that will greet you with a fine "Hi-diddily-ho!" For this list, you can vote for what you think are the best Ned Flanders episodes of The Simpsons of all time. From well-known, classic episodes to more obscure cuts from the series, this list has been voted on by Simpsons fans all over the world.
Do you like Ned when he's trying to convince Homer to be more godly like in "Homer the Heretic?" Or do you prefer it when Ned struggles with his own faith like in "Alone Again, Natura-Diddily?" Ned Flanders is a lot more complex than a lot of casual fans give him credit for. He's been the source of some of the most profound and hilarious moments in Simpsons history. It's time to give him his due as one of the great Simpsons characters by voting for the best Simpsons episodes about Ned Flanders.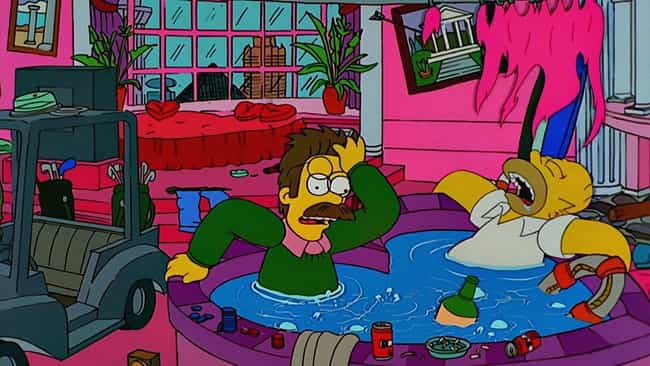 Homer takes Ned to Las Vegas for a weekend of fun. But they end up marrying cocktail waitresses and exiled from the city.
Original Airing: Jan 10 1999
Season: 10
Episode Number: 10

Was this a great episode?
see more on Viva Ned Flanders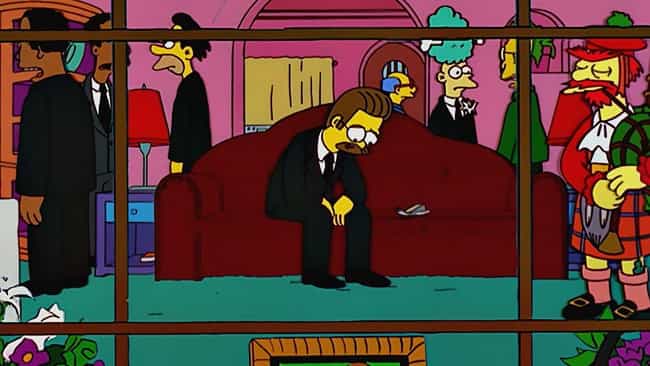 Maude is accidentally killed by a t-shirt cannon. The Simpsons try to help Ned cope.
Original Airing: Feb 13 2000
Season: The Simpsons season 11
Episode Number: 14

Was this a great episode?
see more on Alone Again, Natura-Diddily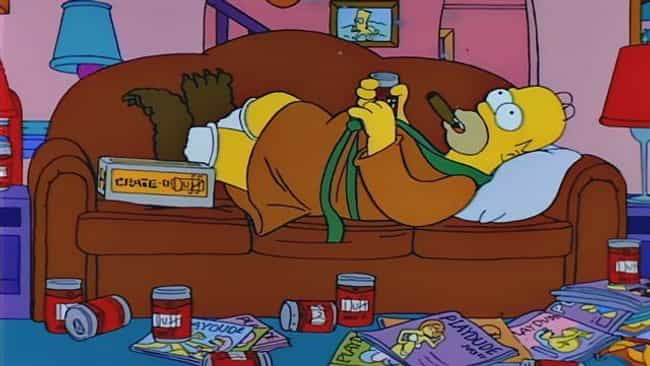 Homer stops going to church. It's up to Ned, Krusty, and Apu to teach him to have faith once again.
Original Airing: Oct 08 1992
Season: 4
Episode Number: 3

Was this a great episode?
see more on Homer the Heretic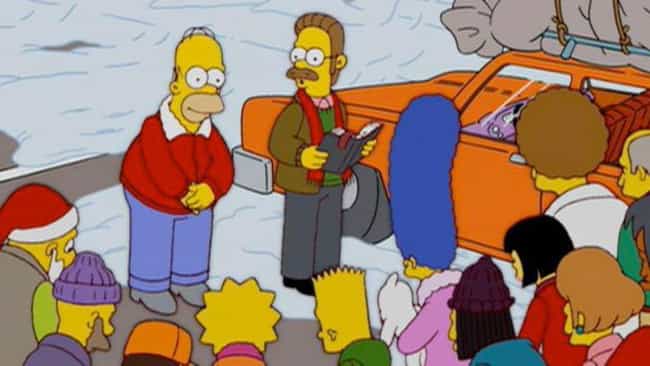 For Christmas, Homer decides to be the nicest guy in town. Since Flanders' position has been usurped, he flies into a rage and buys everyone in Springfield a gift.
Original Airing: Dec 14 2003
Season: 15
Episode Number: 7

Was this a great episode?
see more on 'Tis the Fifteenth Season