Total Nerd
The Most Memorable Nerds In Movie History

198 votes
40 voters
17 items
List Rules Vote up the nerds who shined when they had a shot in the movie spotlight.
Nerd characters have been around as long as movies themselves, with the trope appearing at least as early as 1925 and continuing into the present day in films from directors including Judd Apatow and Olivia Wilde. The best movie nerds always have a depth to them that sets them apart from one-dimensional portrayals where their sole purpose is to annoy the main character or provide comedic relief. Whether they're socially awkward, book smart, scientifically inclined, or some combination of all three, the best nerds in movies leave a mark on audiences with their relatability and real-life vulnerability.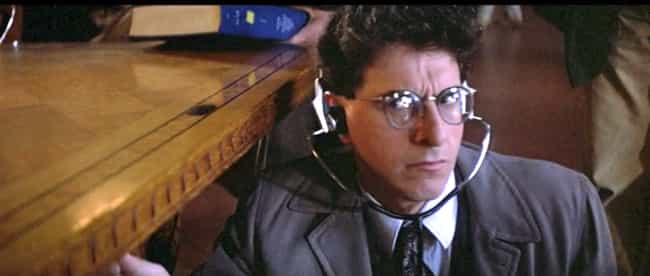 No one can deny the longevity of Dr. Egon Spengler, founding member of the Ghostbusters and creator of the proton packs they wield against apparitions. Always speaking matter-of-factly even when it might seem uncalled for, Dr. Spengler is the smartest member of the team and is able to calculate the probability of survival when he suggests breaking one of his own rules.
Whether he's making new gadgets for the team or investigating a river of ooze just below New York City, Egon always has his nerd flag flying high.

Unforgettably nerdy?
see more on Egon Spengler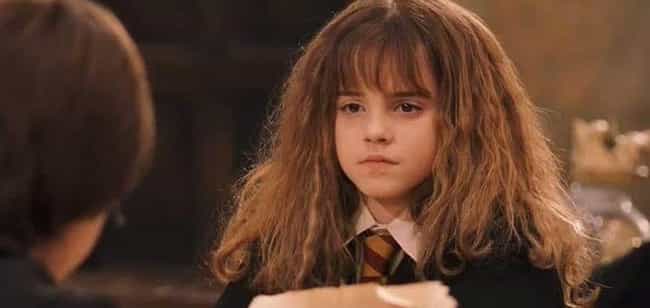 A shining example of Hermione Granger's unrepentant nerdiness comes when she takes the time to correct schoolmates and friends Ron Weasley (Rupert Grint) and Harry Potter (Daniel Radcliffe) on the pronunciation of a levitating spell. Her exasperated instruction, "It's leviOsa, not levioSA!" lets readers and movie viewers alike know exactly where Miss Granger stands when it comes to attention to detail and a drive to educate not only herself, but also those around her in the wizarding world.
Her strengths throughout the series lie in her ability to find and condense, apply, and translate information in order to save herself and her friends from certain doom. Her nerdiness definitely saves the day more than once.

Unforgettably nerdy?
see more on Hermione Granger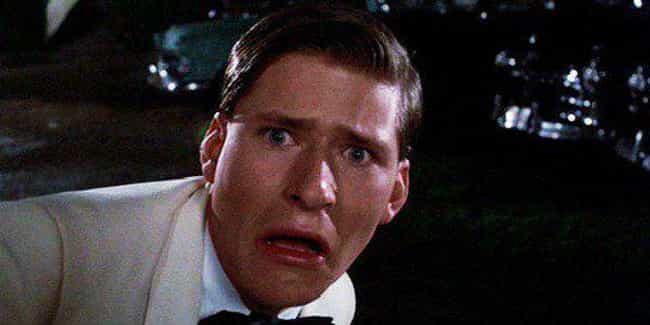 As the nerdy father of Marty McFly (Michael J. Fox), George is awkward, complacent, and pathetic as an adult. However, his tendencies toward sci-fi and "bird-watching" in high school prove he's always been a dorky target for bullies.
Excellent at his studies, George spends most of high school completing homework for Biff (Thomas F. Wilson) and pining over the lovely Lorraine (Lea Thompson) from afar. It isn't until his son travels back in time that George gathers the courage to stand up for himself while refusing to give up the nerdy hobbies he loves, leading to a better future for the whole McFly clan.

Unforgettably nerdy?
see more on George McFly
McLovin (Christopher Mintz-Plasse) From 'Superbad'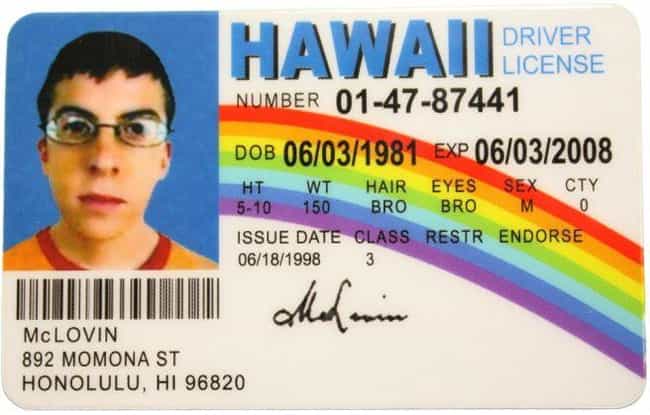 Only a legendary nerd would get a fake license from Hawaii when he lives in California, but an unforgettable nerd would do it and choose the name McLovin for it.
Full of poor fashion choices, lame slang, and endless self-esteem, McLovin rides his unfounded optimism all the way to an intimate encounter with a girl after making friends with police officers and having the adventure of a lifetime.

Unforgettably nerdy?