Anime Underground
The 17 Best Netflix Exclusive Anime

5.6k votes
1.6k voters
32.2k views
17 items
List Rules Vote up the Netflix original anime you would definitely chill with.
In the past, Netflix simply offered movies from the '90s and TV shows like Pretty Wild that would otherwise have been relegated to the past. Yet times change, and nothing illustrates the major shift in streaming services quite like Netflix-produced anime. In the same vein of Netflix originals such as Orange Is the New Black or Stranger Things, anime exclusive to Netflix are series you can only get through the service. Though the company didn't necessarily produce all of these series, Netflix does license all of them in North America.
While the service only boasts a small handful of anime, many of them do quite well. But which is the best Netflix exclusive anime? Is it Aggretsuko, the adorable Sanrio anime about office politics and millennial life? Or is it Kakegurui, which takes place in a school for gambling? Regardless, they all offer something different for when you want to curl up with nothing but your sweatpants and a bag of Hot Cheetos.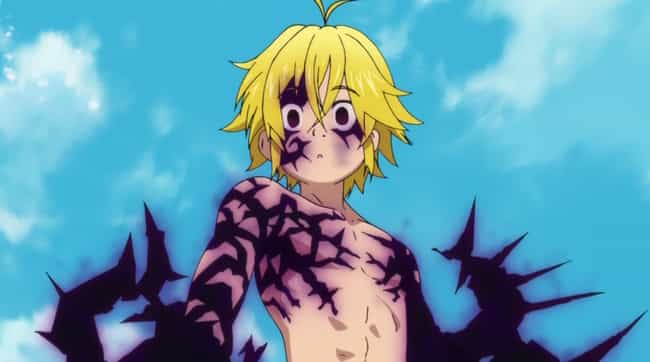 The Holy Knights once protected the land of Britannia, but now they rule over it as tyrants. A renegade faction of the Knights called the Seven Deadly Sins tries to rise against them, but they fail and disband. To save the nation from the Holy Knights, Elizabeth must find what's left of the Seven Deadly Sins and request their help.
The Seven Deadly Sins isn't for everyone - it goes heavy on the fan service - but it has an excellent storyline and complex characters, which may make it compelling even for those who prefer a lighter touch.

Is this the best Netflix anime?
see more on The Seven Deadly Sins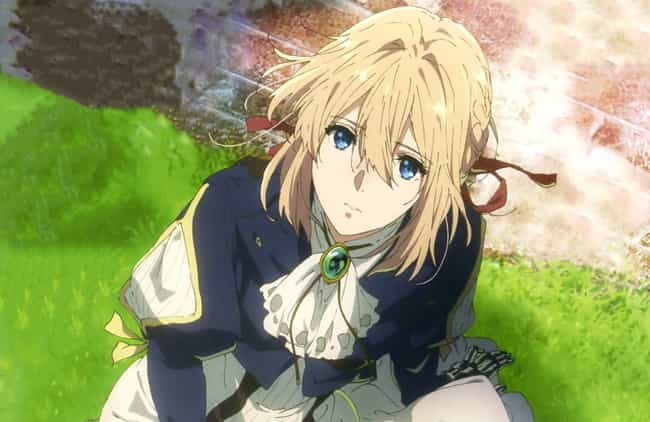 Violet Evergarden, one of the most gorgeously animated shows in recent history, tells an equally beautiful story. Former child soldier Violet wants to make a living in the Auto Memories Dolls industry, where young women ghostwrite letters on behalf of those who cannot express their own emotions.
Though almost totally incapable of understanding human feelings, Violet believes working in this field will help her understand why her major told her he loved.

Is this the best Netflix anime?
see more on Violet Evergarden
Magi: Adventure Of Sinbad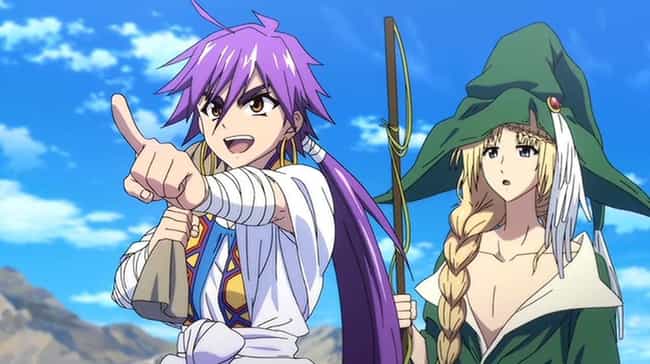 Magi: Adventure of Sinbad tells the story of a courageous young man named Sinbad as he begins his journey to become the High King of Seven Seas. The series focuses on Sinbad's childhood, from his early days to the very first dungeon he ever tries to conquer.
This 13-episode anime serves as a prequel to Magi: The Labyrinth of Magic, which is also available on Netflix.

Is this the best Netflix anime?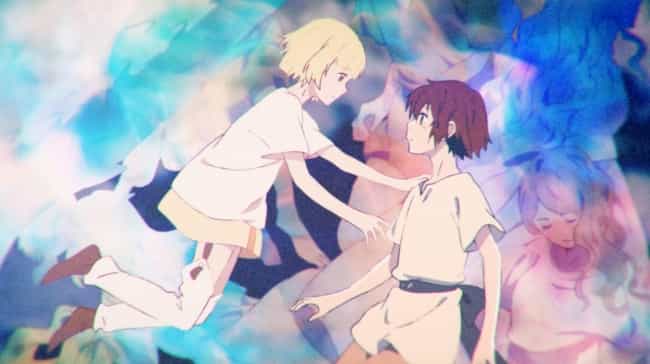 The dreamy and surreal Children Of The Whales centers on the residents of Mud Whale, most of whom possess supernatural abilities that cut their lives tragically short. Mud Whale remains almost completely isolated, a lone ship on a sea of sand until one day its residents discover an inhabited island.
Village archivist Chakuro goes to investigate the island, where he uncovers a secret that will change the course of his own life - and the fate of Mud Whale - forever.

Is this the best Netflix anime?