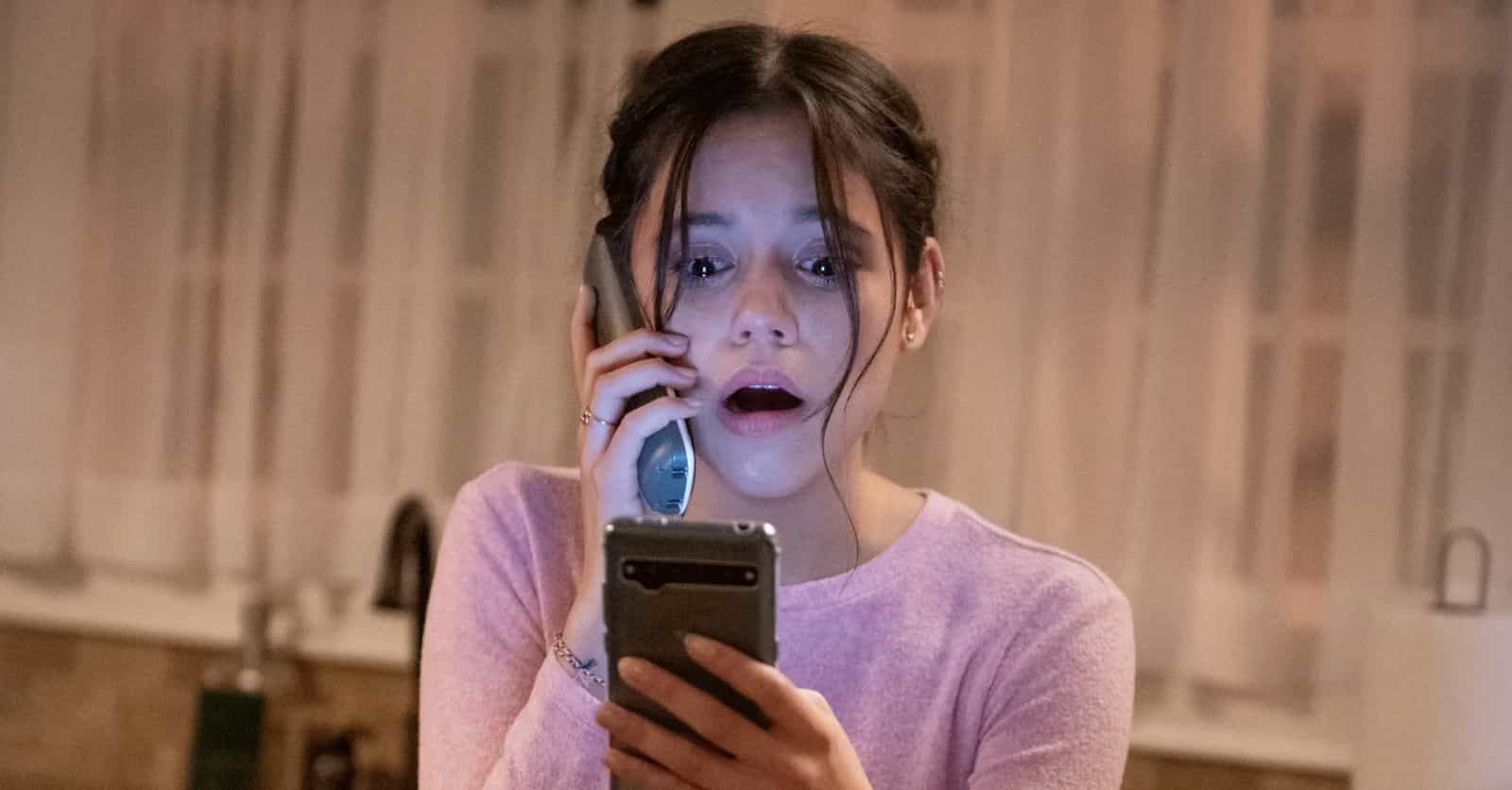 Photo: Scream / Paramount Pictures
The Best New Horror Movies Of The Last Few Years
Over 9.5K Ranker voters have come together to rank this list of The Best New Horror Movies Of The Last Few Years
Voting Rules
Vote up your favorite scary movies released on or after January, 1 2019.
Latest additions:
Saw X, Pet Sematary: Bloodlines, No One Will Save You
The best new horror films find a lot of different ways to scare audiences. They offer ghosts, witchcraft, creepy clowns, space aliens, mask-wearing psychopaths, animals coming back from the grave,  the devil himself, and a whole lot more. That's just scratching the surface. There's something in them to scare just about anyone, or get anyone hooked on the genre. No matter what sends shivers down your spine, you'll find it in recent horror movies.
The last few years have been an especially fruitful time for the genre. Major studios continue to produce new frighteningly good horror movies, but there's also a newly vibrant indie horror scene that is cranking out some groundbreaking stuff. If you like going to the cinema to be scared, then you're living in the right era because there's never been more diversity than there is right now. The top current horror films also take a varied approach in tone, with some going for outright shocks and others opting for more subtle slow-burns. 
As you can tell by now, this list of new horror movies looks at recently released horror films. But which one deserves the top spot? Vote up the latest modern horror films that you found most terrifying. Don't forget to check back to see how other users rank your picks. 
Released: 2019
Directed by: Matt Bettinelli-Olpin, Tyler Gillett

An unsuspecting bride finds herself in a deadly game of hide-and-seek in an old, creepy mansion inherited by her wealthy, eccentric in-laws. This dark comedy horror delivers pulse-pounding tension and unexpected twists throughout, as they hunt down the defiant protagonist using lethal weapons. Despite its satirical undertones, the film offers genuine scares that keep viewers at the edge of their seats.

It: Chapter Two

Jessica Chastain, James McAvoy, Bill Hader

Released: 2019
Directed by: Andy Muschietti

Decades after enduring the terror of Pennywise, the Losers' Club reunites to confront the evil clown once more in this suspenseful follow-up to Stephen King's classic tale. With standout performances from both the young and adult cast, this nightmarish confrontation in Derry delivers even higher stakes than its predecessor. Audiences are left gripping their armrests as they join the Losers' heart-rending battle against one of cinema's most malevolent terrors.

Released: 2019
Directed by: Ari Aster

After experiencing a devastating family tragedy, a vulnerable young woman reluctantly accompanies her boyfriend to Sweden for a rare midsummer festival. What initially appears to be a pastoral idyll soon reveals itself as a horrifying descent into pagan rituals and human sacrificial ceremonies. This chilling modern-day folk-horror masterpiece leaves viewers with haunting images that linger long after they leave the theater.

Released: 2019
Directed by: Mike Flanagan

In this gripping sequel to The Shining, an adult Danny Torrance grapples with his traumatic childhood experiences at the Overlook Hotel while trying to help a young girl who shares his supernatural gift of "shining." The sinister True Knot, an organization feeding on gifted children for sustenance and power, relentlessly pursues them both. Suspenseful and emotionally poignant, this adaptation adds fresh depths to Stephen King's literary universe.

Released: 2019
Directed by: Jordan Peele

A family's beach vacation turns into a nightmarish fight for survival when they encounter doppelgängers of themselves bent on their destruction. This psychological horror from writer and director Jordan Peele masterfully explores themes of identity and societal divisions, while maintaining an atmosphere of unrelenting terror. It's a film that will leave audiences questioning who the real monsters are.

The Invisible Man

Elisabeth Moss, Oliver Jackson-Cohen, Aldis Hodge

Released: 2020
Directed by: Leigh Whannell

A woman becomes convinced that her abusive ex-boyfriend has somehow turned himself invisible in order to continue tormenting her after faking his own death. This twisted, modern spin on H.G. Wells' classic sci-fi novel delivers a suffocating atmosphere of paranoia and fear, as the protagonist struggles to convince those around her that she is not merely imagining things. The film offers both chilling moments and a gripping exploration of the all-too-real horrors of domestic abuse.