Romantic Movies

The Best Recent Romantic Comedy Shows & Movies

462 votes
45 voters
37 items
List Rules Vote up the most entertaining newer rom-coms to hit the big and small screens, including streaming series.
When couples get together to watch a movie, they could steer towards a guy flick and stick to comedy, but they could also veer into romance to keep the ladies interested. Fortunately, there's a genre for both and it's the romantic comedy. Rom-coms have been a staple in filmmaking and television for years with some of the very best helping to establish some of Hollywood's elite celebrities. Where would Julia Roberts be today had she not starred in Pretty Woman?
It's not just the women who take center stage in the genre either. Actors like John Cusack tend to find themselves in the realm of romantic comedy more often than not. Does Say Anything... ring a bell? Sure, many of the top rom-com films are classics like The Princess Bride and When Harry Met Sally (some of which you'll find below), but the more recent romantic comedies definitely don't disappoint. Movies like Knocked Up and Forgetting Sarah Marshall are both must sees, not to mention Just Friends. Similarly on the small screen, there are also plenty of good romantic comedy series to choose from—including new shows and older favorites. TV shows like Friends, Cheers, and New Girl offer a hilarious mix of both comedy and romance between characters audiences easily fall in love with.
Which romantic comedy movies and shows deserve the top spots on this list? Help decide by giving your favorites a thumbs up and voting others down accordingly. If there are any new romantic comedies you think should be on the list, be sure to add them.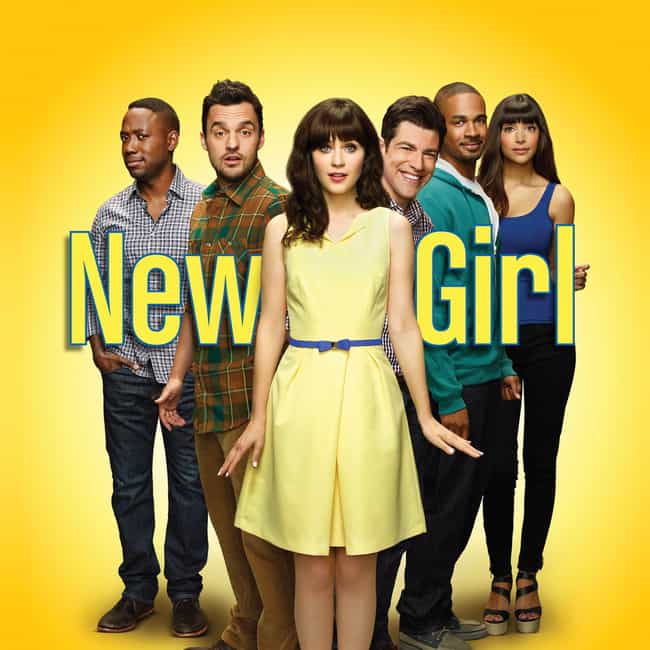 New Girl is an American sitcom television series that premiered on Fox on September 20, 2011. Developed by Elizabeth Meriwether under the working title Chicks & Dicks, the series revolves around offbeat teacher Jess after her moving into an LA loft with three men, Nick, Schmidt, and Winston; Jess' best friend Cece and old-turned-new loftmate Coach also appear regularly. The show combines comedy and drama elements as the characters, who are in their early thirties, deal with maturing relationships and career choices. The series' fourth season premiered on September 16, 2014. The series was renewed for a fifth season on March 31, 2015. Produced in Los Angeles as a single-camera comedy, New ...more on Wikipedia

Is this heart warming and hilarious?
see more on New Girl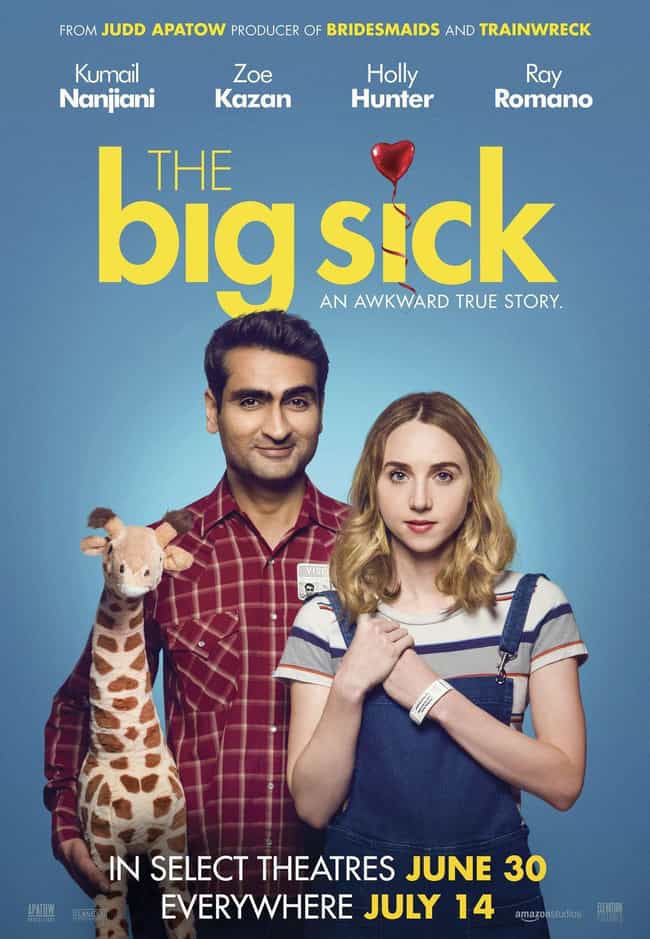 The Big Sick is a 2017 American romantic comedy film directed by Michael Showalter, from a screenplay by Kumail Nanjiani and Emily V. Gordon. It is based on the real courtship of Nanjiani and Gordon (though Gordon is played by a different actress). When Emily is waylaid by a mysterious illness, Kumail must take charge of the crisis with her parents, Beth and Terry, whom he barely knows. ...more on Wikipedia
Is this heart warming and hilarious?
see more on The Big Sick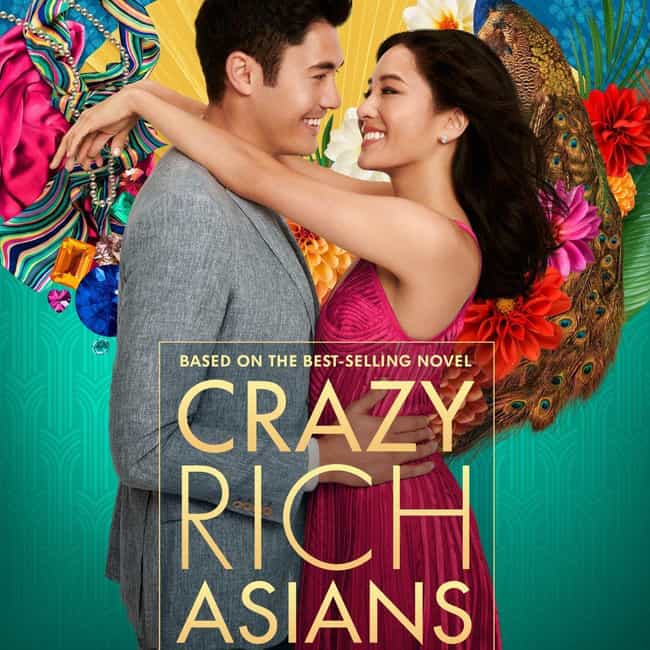 Crazy Rich Asians is a 2018 American film directed by Jon M. Chu, based on the novel by Kevin Kwan. American-born Chinese economics professor Rachel Chu (Constance Wu) accompanies her boyfriend to Singapore for his best friend's wedding only to get thrust into the lives of Asia's rich and famous. ...more on Wikipedia

Is this heart warming and hilarious?
see more on Crazy Rich Asians
How I Met Your Mother is an American sitcom that originally ran on CBS from September 19, 2005, to March 31, 2014. The series follows the main character, Ted Mosby, and his group of friends in Manhattan. As a framing device, Ted, in the year 2030, recounts to his son and daughter the events that led him to meeting their mother. The series was created by Craig Thomas and Carter Bays, who also served as the show's executive producers and were frequent writers. The series was loosely inspired by their friendship when they both lived in New York City. Among the 208 episodes, there were only four directors: Pamela Fryman, Rob Greenberg, Michael Shea, and Neil Patrick Harris. Known for its unique ...more on Wikipedia

Is this heart warming and hilarious?
see more on How I Met Your Mother