celebrities

These Nickelodeon And Disney Star Feuds Tore All Your Favorite Childhood Actors Apart

330 votes
96 voters
21.8k views
13 items
Follow
Embed
List Rules Vote up the feud that made you "OMG!" the hardest.
They don't serve drama like this anymore. Today's teen stars are goddamn dullards compared to the drama-ridden heyday of Disney and Nickelodeon. Some of these feuds happened in real time, posted all over the stars' social media for the fans to see. Other times, the drama was revealed retroactively, alerting fans that they're favorite on-screen friends could barely tolerate working together.
Cast your mind back to the glory days of the early 'aughts. Selena, Demi, and Miley were passing the Jonas Brothers around like a game of pass-the-purity-ring. Taylor Swift was hovering on the periphery, causing trouble and stirring the pot. These Disney stars who hate each other blasted their enemies on Twitter, YouTube, and in interviews - it was glorious! And on the same side of the spectrum, we had Nickelodeon star feuds to revel in. There was never a dull moment. Read on for the best TV teen star feuds that prove ain't no drama like young, raging, hormone-induced drama.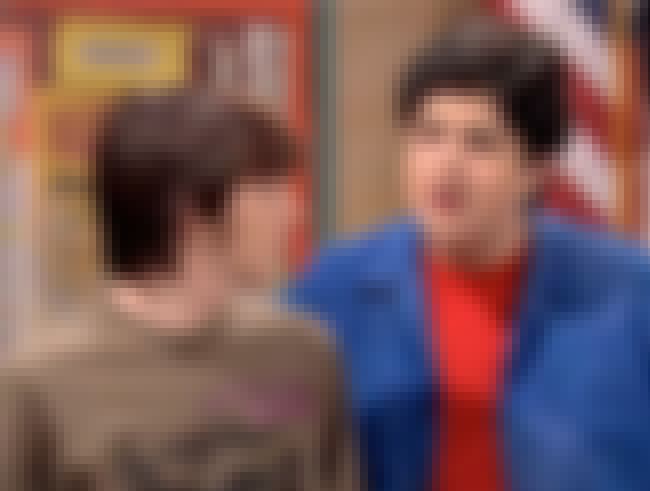 The fictional Drake and Josh of Nickelodeon sitcom fame appear to share an fictitious love for one another. The real life Drake and Josh are barely on speaking terms these days. Their drama came to light when Drake Bell got his knickers in a twist over the fact that he wasn't invited to Josh's wedding.
Drake pulled on his petty boots and took to the internet, tweeting, "When you're not invited to the wedding the message is clear…" He followed this up with the equally petty, "Loyalty is key… ALWAYS remember where you came from." Drake promptly deleted the tweets but the internet never forgets.
Josh shed some light on the current state of their friendship in a recent podcast interview saying, "I have no good answer for when people ask -- and I get [it] all the time -- it's 'Where's Drake?' […] I go, 'I wish I had a better answer but probably at home. Whole Foods?'" It looks like they may be on the up and up with Drake telling the media he and Josh have cleared up the confusion and he was just "cranky" at the time. Things are all good...for now.
Demi Lovato And Selena Gomez
This feud is one for the ages. It sparked an iconic gif that can really be used in response to anything having to do with Taylor Swift. Demi and Selena, friends from early childhood when they both starred on Barney & Friends, had such a strong friendship Disney gave them an original movie, Princess Protection Program. But they had a huge falling out when Selena started hanging with Taylor Swift.
Selena ditched Demi for Taylor's girl squad and Demi's response to this rebuff was captured on camera forever immortalizing the phrase "Ask Taylor!" In 2014, Demi unfollowed Selena on twitter and told Andy Cohen, "I think it's just one of those things where people change and people grow apart."
Ariana Grande And Jeanette McCurdy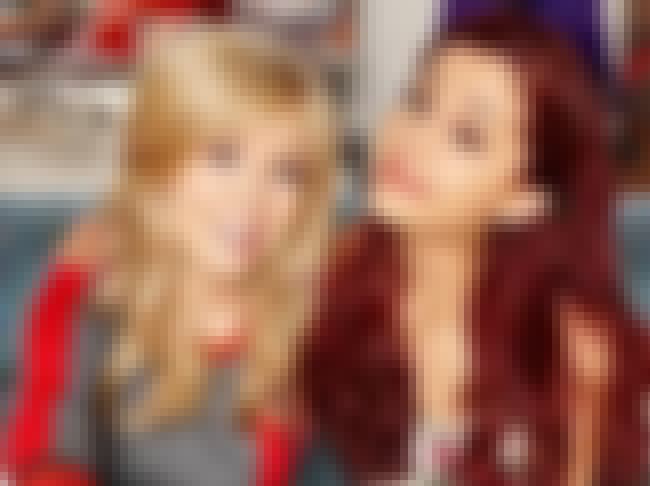 Rumors once swirled about the animosity between the two stars of Nickelodeon's Sam & Cat. There were stories of salary disputes and Ariana Grande wanting to get the hell off of the set so she could pursue her singing career. Following the show's cancellation, Jeanette McCurdy started a web series called What's Next For Sarah? about a former child star whose show was cancelled. In the third episode she threw some proper shade Ariana's way by writing a character called Gloriana (sounds familiar) who flaunted her successful singing career. Though something so flagrant may not technically count as throwing shade.
Jeanette also wrote an Internet rant about breaking up with a friend shortly after the cancellation of Sam & Cat. Which is exactly in keeping with what teenaged celebs do when feuding.
Victoria Justice And Ariana Grande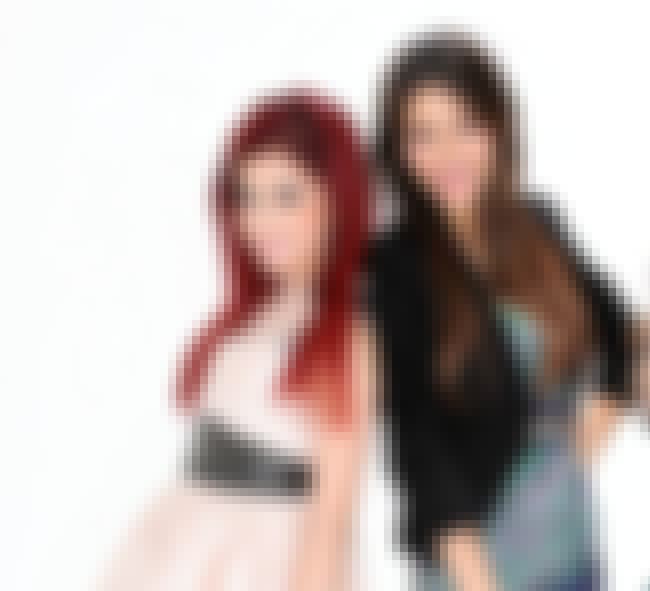 Victoria Justice's pettiness toward one-time friend Ariana Grand also got her meme'd. But the feud goes beyond petty outbursts; Ariana once mentioned being bullied on set and the majority of people assumed that the bully in question was Victoria Justice. This annoyed Victoria to no end.
There was also some shadiness about the way Victorious, Victoria Justice's TV show, was cancelled. Ariana tweeted (and has since deleted) this statement on the situation: "Sweetheart the only reason Victorious ended is because 1 girl didn't want to do it. She chose to do a solo tour instead of a cast tour. If we had done a cast tour Nickelodeon would have ordered another season of Victorious while Sam and Cat filmed simultaneously but she chose otherwise. I'm sick of this bs."