Toys
The Best Ninjago LEGO Sets

33 votes
10 voters
10 items
List Rules Vote up your favorite Ninjago sets for LEGO lovers.
As one of the most popular LEGO franchises of all time, Ninjago has amassed a dedicated following. From beefed-up ninjas to mechanized dragons and more, there's no limit to how expansive, detailed, and downright amazing these LEGO sets can be.
Whether you prefer to sail the seven seas in a dragon-themed pirate ship or soar through the skies riding one of many loyal robotic dragons, the best LEGO Ninjago sets are sure to provide hours of fun. You can even mix and match to create an entire world of skilled Ninjago figures.
Vote up your favorite LEGO Ninjago sets to see how they stack up, and look for all the sets you want to tackle next.
Ranker may collect a commission from links on this page.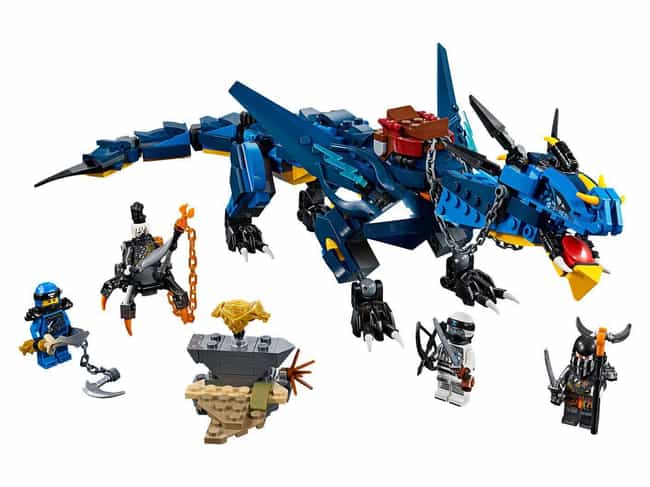 Pieces: 493
Ages: 8+
Overview: Harness the power of the mighty Stormbringer with this awesome-looking set. Featuring a removable saddle, posable design, and lightning shooters, this dragon offers ultimate power for whichever figure who's brave enough to ride it. This set also comes with four mini figures.
Price: $25.60

Is this a sweet set?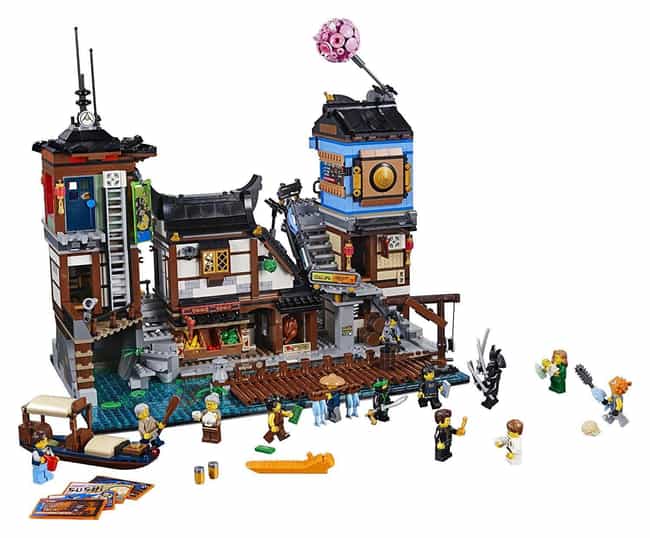 Pieces: 3553
Ages: 12+
Overview: This detailed set features a two-story building complete with Ninjago dojo, sculptor's workshop, and more. The set also includes 13 mini figures that come complete with awesome katanas and other accessories.
Price: $229.95

Is this a sweet set?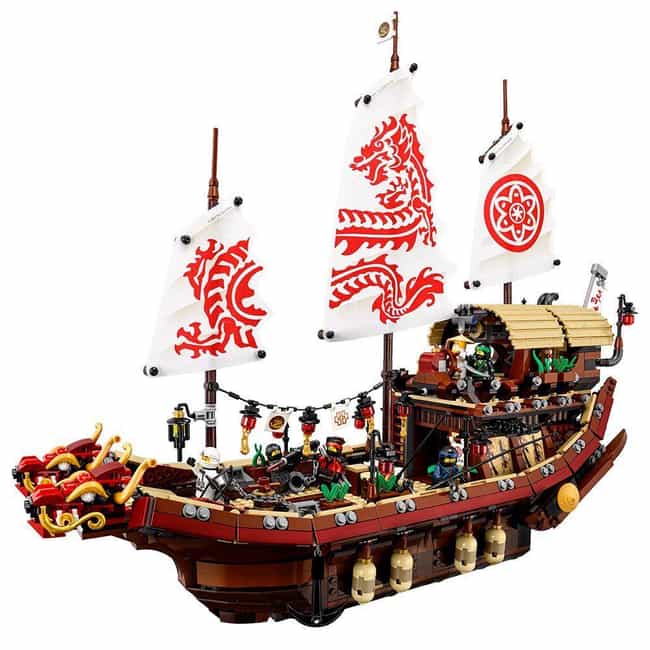 Pieces: 2295
Ages: 9+
Overview: This mammoth ship features three modular levels and sports a fierce double-headed dragon figurehead. It also features detailed sails and a working anchor.
Price: $147.65

Is this a sweet set?
Pieces: 4867
Ages: 16+
Overview: One of the biggest Ninjago sets ever released, this three-story building features a sliding elevator and comes with oodles of extra accessories. This set also includes 16 mini figures and an original Sweep robot.
Price: $319.00

Is this a sweet set?