Animals

28 Cats Who Are Also Tables

2.1k votes
252 voters
33.6k views
28 items
As most cat lovers out there probably already know all too well, the longer you live with cats, the weirder your sense of humor gets. Fear not however, for if you too find things like cute pictures of cats with stuff on them hilarious, you've come to the right place and are about to find yourself in awesome company. Or perhaps, you're not familiar with the "Stuff on Cats" craze made famous by subreddits like r/StuffOnCats? No problem, for here we've gathered a collection of stuff-bearing cats that's sure to have you laughing along despite yourself in no time!
We've got adorable cats proudly posing with everything atop them, from toilet paper they stole from your restroom to remarkable card towers they insist they built and balanced on themselves. You'll also find a handful of hilariously confused kitties who look a little dumbfounded to have just found toys, office supplies, and a plethora of other stuff atop themselves. Last but certainly not least you'll meet cats whose stuff happens to consist of hats, helmets, or other attire that make them look like furry little bosses who are happy to pose for a photo op.
So the next time you're having a bad day or are just looking to make a good one even better, scroll down! These adorably confused, playful, and proud kitties will be happy to demonstrate the best of the Stuff on Cats craze in order to leave you with a smile on your face!
Hedgehog Mom Struggles with Whether to Tell the Kids They're Adopted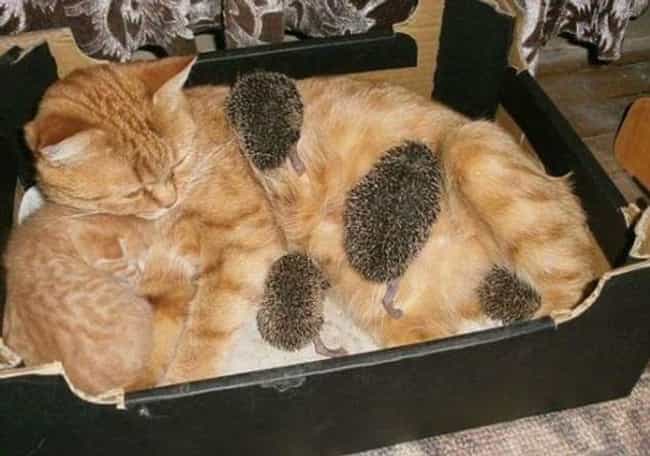 Is this amusing?
Comedian Kitty Strives to Be the Highlight of Everyone's Day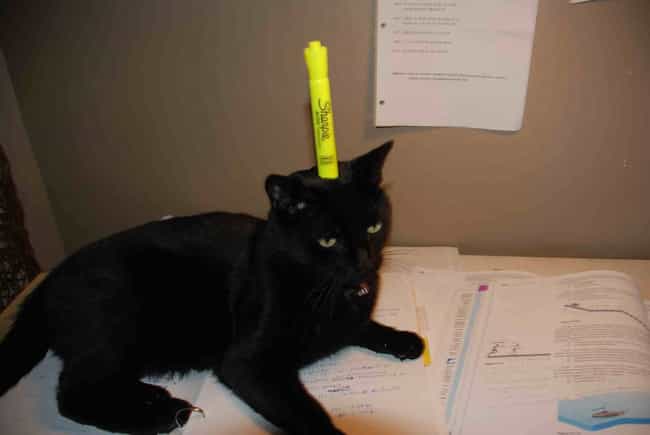 Is this amusing?