Cats

Cats Who Are Nailing Donald Trump's Hairstyle

1.3k votes
332 voters
17k views
33 items
List Rules Vote up the cat with the most fabulous Donald Trump-style hair.
On June 16, 2015, Americans learned that Donald Trump - billionaire, investor, television personality, and combover enthusiast - was running for President of the United States in the 2016 election. For decades, Trump has been somewhat of an enigma. Millions of people worldwide have wondered how one man could have all that money and still sport such a truly horrible hairpiece. Perhaps it was humanity's distraction with this complex riddle that has kept us from doing what many felines have been doing in recent weeks: styling their hair just like Donald Trump's, and asking their owners to post photos of it on the Internet. These are some of the best kitty contributors to the recent "Trump Your Cat" phenomenon.
As you've probably already learned from Twitter and Instagram, #TrumpYourCat is a hysterical new trend involving photos of cats with Trump-esque hairstyles. Get ready to laugh along with the cool kittens of @TrumpYourCat, as they regale you with their most hysterical Donald Trump impressions.
Vote up the best Trump Cat, and let us know what you think in the comment section!
Business In the Front, Party On the Top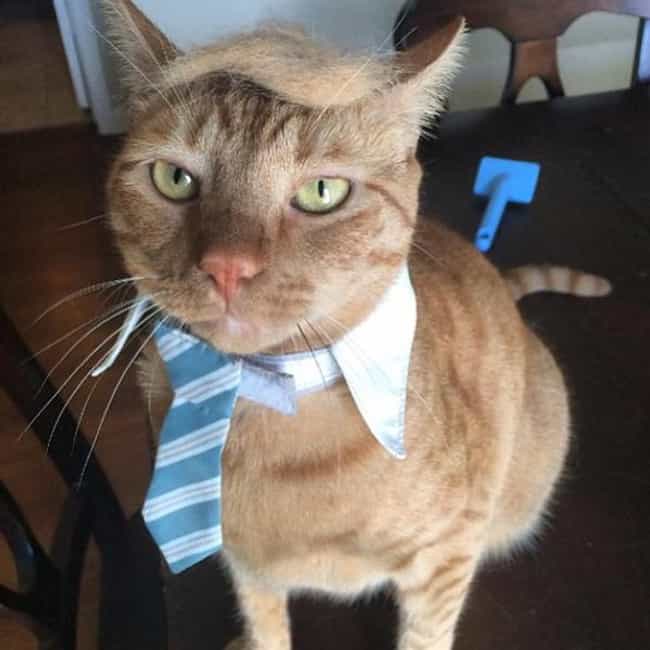 Source

Are they nailing the look?
"Trump 2016: Because Even I'm Slightly Less Annoying Than That Jerk Santorum"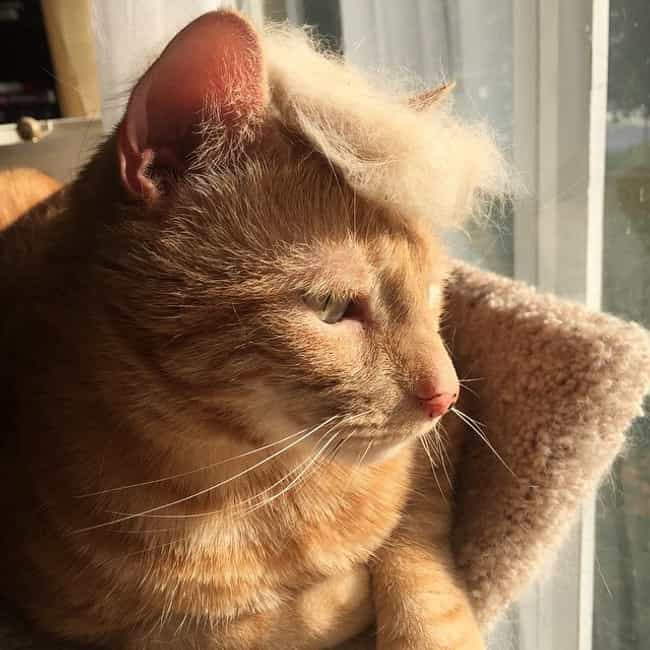 Source

Are they nailing the look?
The Only Thing Bigger Than This Trump Cat's Hair Is His Bank Account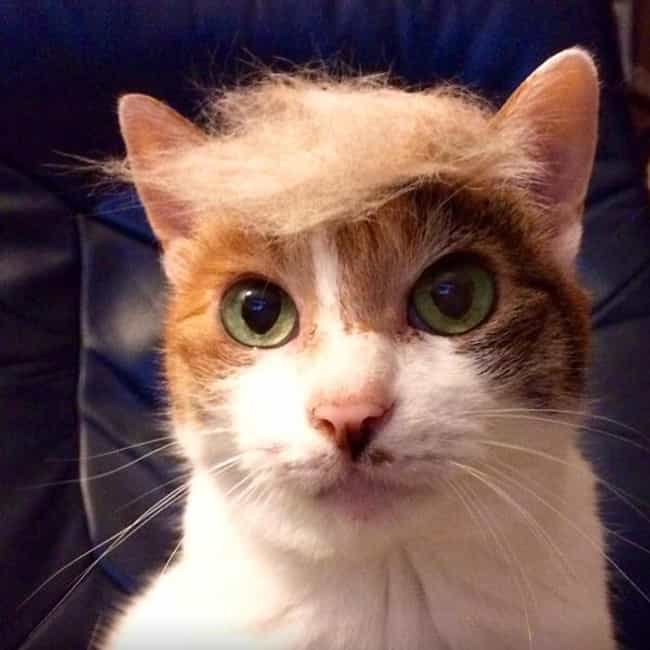 Source

Are they nailing the look?
"You Call That a Birth Certificate?"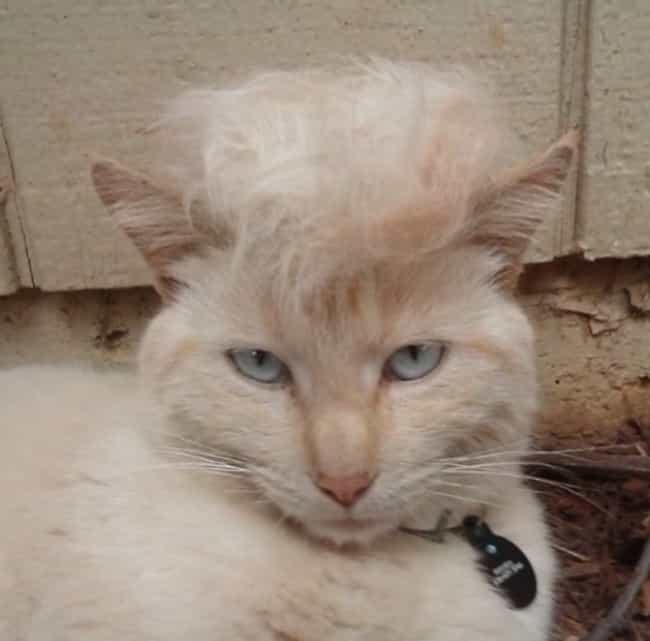 Source

Are they nailing the look?