Trucks

The Best Off-Road Trucks on Four Wheels

521 votes
139 voters
3.4k views
20 items
Follow
People could argue forever about the best off-road truck in the world. Unlike hyper-velocity supercars, track-ready handlers, or face-melting muscle cars, it's hard to pin down exactly what qualifies any vehicle to be among the world's best off-road trucks.
Much of it comes down to personal preference, your priorities, and what era of history you like best. Some would contend that the greatest off-road trucks were made in the 1940s, 1960s, or 1980s. Some would say the best off-roading trucks come from America, or England, or Germany, depending on brand loyalty and preference for luxury or amenities. If you prioritize simplicity and ease of repair, odds are good you'd never own anything made after 1994. If you don't care about electronics and complexity, you probably like modern computers that can handle any terrain condition.
But no matter what, two things are for sure: I'm writing the list, and these are the 20 I picked. Vote up your favorite, and please make sure to comment and tell the world why your favorite is the
real
best off road truck in the world.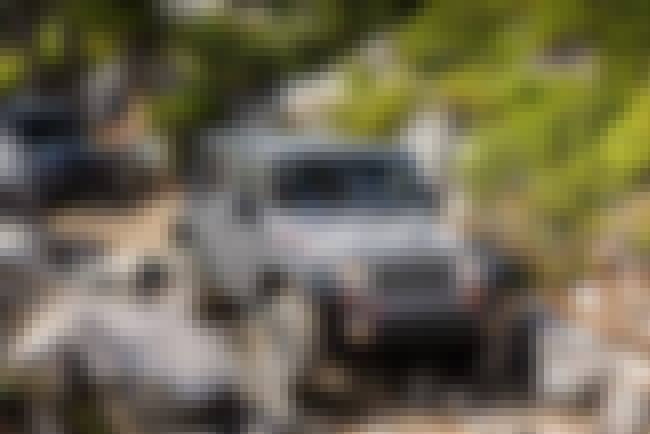 This might be Jeep's hardest-core off-roader to date, including the old CJ. In an odd departure from the "bigger is better" evolution of most models, the current JK is actually 2.5 inches shorter in overall length than the TJ it replaced. Much as it might pain some to admit, the JK is everything the CJ was, plus 40 years of development, electronic controls, and a lot more power. About the only bad thing you can say about the JK is that it's much more complicated than the CJ, and electronic-everything isn't exactly ideal off road. But, that's just how it is these days. If you can deal with that, the JK is no joke at all.

Agree or disagree?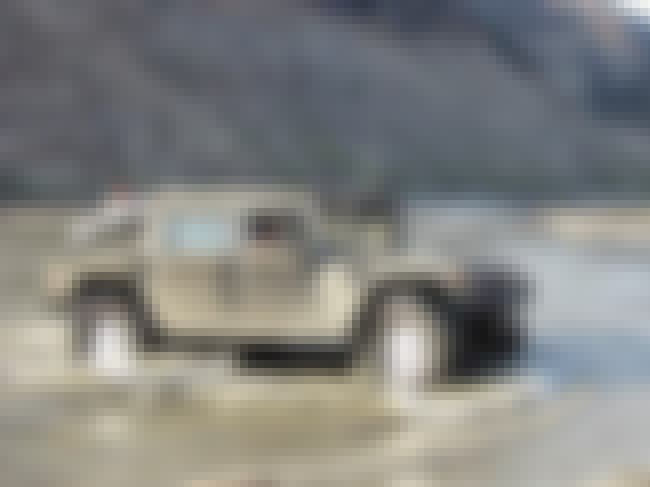 If you don't already know, then get a haircut, hippie.
Also Ranked
#9 on The Best Off-Road SUVs and Off-Roading Vehicles

Agree or disagree?
see more on Hummer H1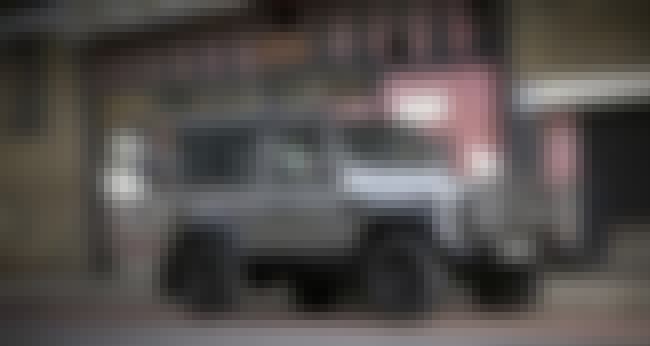 England's Jeep CJ in all but name, the Defender is a Cold War design that still finds favor among off-roaders. Britain's military preferred them to American Humvees, mostly because Defenders were half the weight, and could be hauled two-at-a-time under airlift helicopters. Defenders have continued in service overseas, seeing action most recently in Afghanistan and Iraq. Granted, some of that action was by the Taliban, which used captured Rovers. But hey, if anybody knows off-road vehicles, it's probably a bunch of psychopaths who live in the desert.
Also Ranked
#4 on The Best Off-Road SUVs and Off-Roading Vehicles

Agree or disagree?
see more on Land Rover Defender
2005-Up Dodge Ram Power Wagon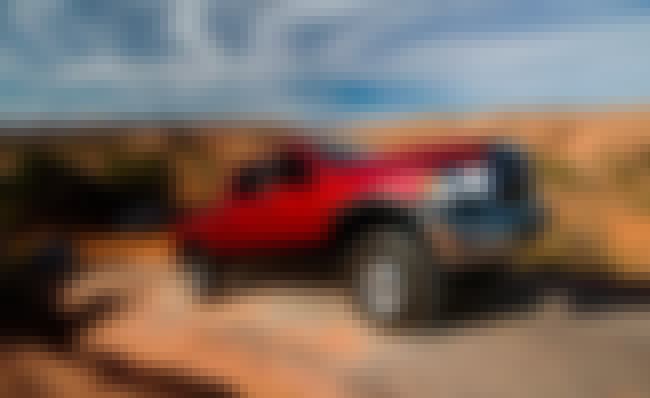 The original Power Wagon was based on Dodge's WWII era WC chassis, and it is rightly considered the grandfather of all four-wheel-drive trucks today. By some standards, it's still one of the best. But the newer Power Wagon package probably makes 2005-later Rams objectively better off-roaders. Granted, it's not quite the low-speed crawler that the original Power Wagon was - that particular Dodge was almost more tractor than truck. But the newer model's almost as good at crawling over obstacles, and its Hemi engine gives it plenty of power for hammering through deep sand and mud. It might or might not be "better," but the new Power Wagon is at least far more
versatile
.

Agree or disagree?