Olympics

The Best Olympic Athletes from Albania

131 votes
42 voters
2.5k views
List of the greatest Olympic athletes from Albania, with photos when available. These are the best Albanian Olympians of all time who have had the honor of representing their country at the prestigious Olympic games. Albanian athletes from every era all have their place in the Olympic history books, but which Albanian Olympian is the best of them all? You can decide who the greatest Olympic competitor from Albania is by how many medals they took back to their country, but that isn't the only factor that comes into play when considering who the best really is.
List features Romela Begaj, Rovena Marku and more.
This list answers the questions, "Who is the best Albanian Olympian of all time?" and "Who are the greatest Olympians from Albania?"
America, Russia and Great Britain have the most Olympic medals out of every country that has been represented in the Olympics, but it doesn't mean that Olympic competitors from other nations don't deserve accolades as well. Vote for your favorite Albania Olympic athletes on this list, and downvote the ones that you don't think had a huge impact on Albania.
Romela Begaj is a female Albanian weightlifter. On 11 November 2014 in Almaty she became world champion in the Snatch style for the category up to 63 kg. Previously Begaj represented Albania at the 2008 European Weightlifting Championships where she took home the silver medal. She also represented Albania at 2008 Olympic Games in China where she finished 6th in the under 58 kg category. In the 2011 World Weightlifting Championships she got bronze medal in snatch. Begaj, 28, became the first Albanian woman to win a World Championship gold medal by lifting 113 kg in the snatch. However, Begaj failed an anti-doping test for this event and her results will likely be expunged. ...more on Wikipedia
Olympic Country: Albania
Olympic Sport: Weightlifting
Nationality: Albania
Olympic Games Participant: The London 2012 Summer Olympics, 2008 Summer Olympics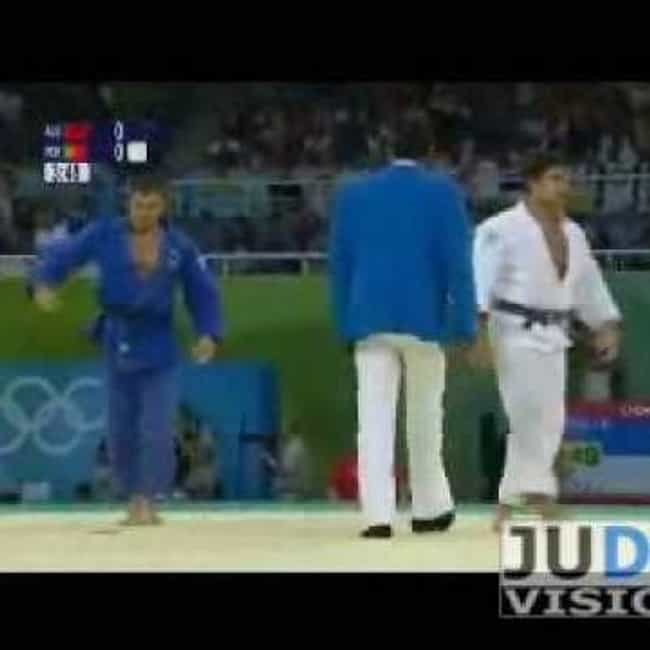 Edmond Topalli is an Albanian judoka, who played for the half-middleweight category. Topalli represented Albania at the 2008 Summer Olympics in Beijing, where he competed for the men's half-middleweight class. He received a bye for the second preliminary match, before losing out by an automatic ippon and a sode tsurikomi goshi to Portugal's João Neto. ...more on Wikipedia
Olympic Country: Albania
Olympic Sport: Judo
Nationality: Albania
Olympic Games Participant: 2008 Summer Olympics
Agree or disagree?
see more on Edmond Topalli
Sahit Prizreni is a male freestyle wrestler from Albania. He participated in Men's freestyle 60 kg at 2008 Summer Olympics. He was eliminated in 1/8 of final losing with Bazar Bazarguruev from Kyrgyzstan. Prizreni participated in Men's freestyle 60 kg at 2004 Summer Olympics as well where he was ranked on 17th place. He won a bronze medal on 2007 FILA Wrestling World Championships ...more on Wikipedia
Rovena Marku is an Olympic freestyle swimmer from Albania, who represented her native country at the 2004 and 2008 Olympics. At the 2008 Olympics in Beijing, she set a new Albanian record in 50 m freestyle of 28.15 – she held the previous mark at 28.79. She finished 58th in Olympics 2008. She also swam at the 2007 World Championships in the 50 m freestyle and 50 breaststroke; and at the 2005 Mediterranean Games. ...more on Wikipedia