Total Nerd
The Best Opening Scenes In Otherwise Terrible Movies

Updated February 10, 2020
325 votes
93 voters
3.1k views
11 items
List Rules Vote up the movies that never *quite* live up to their awesome opening sequences.
The opening scene of any movie, regardless of genre, needs to grab the audience and pull them into the story. The hard part is coming up with another 90 minutes that live up to the movie's initial promise. After all, one good scene does not a great movie make.
In a sense, everyone can bring their "A" game to a movie's opening. The writer conceives a scene that is relatively unburdened by the demands of plot and structure - something absorbing in its own right. The director masterminds over-the-top stunts, bravura long takes, and rapid-fire editing. The actors project maximum attitude, working hard to imprint their characters' personae in the first few minutes of screen time.
Small wonder, then, that many films feel like a profound letdown after the first 15 minutes or so. It's time to get the real story underway, to do the hard work of setting up a two-hour narrative that can sustain viewer interest, and it turns out that a lot of things have to go right to make that happen.
We've collected a list of movies that start with a bang but end with a whimper. Vote up the ones that took you from "glued to your seat" to "eyeing the exits" in no time flat.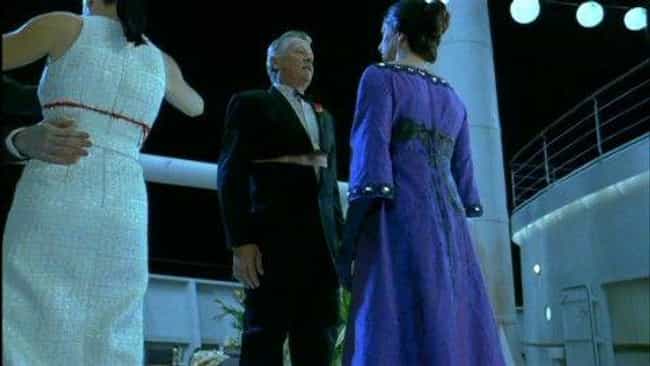 In The Beginning: It's party time aboard a luxury ocean liner in 1962. Everyone's dressed to the nines for a fancy cocktail bash complete with a live band and dancing. The mood is light and airy and everyone is having a simply marvelous time. About two minutes and 45 seconds in, we see a hand pull a lever. Then a large roll of razor wire uncurls and slashes its way across the dance floor.
There is a beat, the guests are in shock, but we aren't quite sure what happened. Blood drips. Then bodies start toppling over. They've all been cut in half by the moving razor wire. It's a gruesome, innovative, and unforgettable scene.
And Then What Happened: Part supernatural thriller, part straight-up horror film, Ghost Ship fails to find its footing following the breathtaking opener. The dialogue is borderline comical, the story is uninventive, and the characters are poorly developed - but the biggest problem is that it's not scary.
That opening, though. Phew!
Actors: Julianna Margulies, Emily Browning, Karl Urban, Gabriel Byrne, Isaiah Washington, + more
Released: 2002
Directed by: Steve Beck

All downhill from here?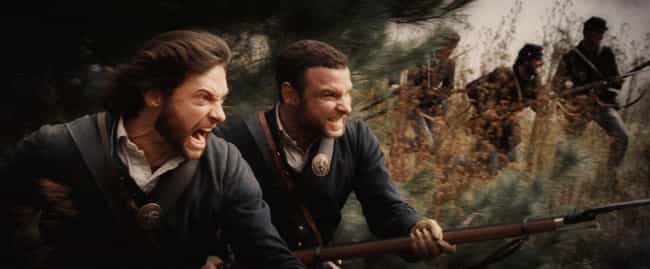 In The Beginning: The 2009 first installment of the Wolverine trilogy starts with Logan (Hugh Jackman), who at the time is called James, mistakenly slaying his own father. The tragic event triggers the mutant gene in James. He leaves with his half-brother Victor (Liev Schreiber), who also carries the mutant gene, and will go on to become Sabertooth. The brothers are practically immortal and quick to heal.
The opening treats the audience to a clever montage of historical battles. The brothers are shown fighting in several major conflicts together, becoming closer with each passing year. They battle in the American Civil War, WWI, WWII, and Vietnam. Their mutant genes slow down their aging and enhance their ability to fight. Eventually, Sabertooth's mutant genes get the best of him, and he slays a senior officer.
James and Victor are sentenced to a firing squad, but survive thanks to their mutant healing abilities. Soon after, they're asked to join forces with another group of mutants.
And Then What Happened: The first standalone Wolverine movie gives us an exciting look into the superhero's backstory. But from there, the movie loses its footing, devolving into a mediocre Wolverine adventure that never regains the momentum of its first 15 minutes.
Actors: Hugh Jackman, Liev Schreiber, Ryan Reynolds, Patrick Stewart, Will i Am, + more
Released: 2009
Directed by: Gavin Hood

All downhill from here?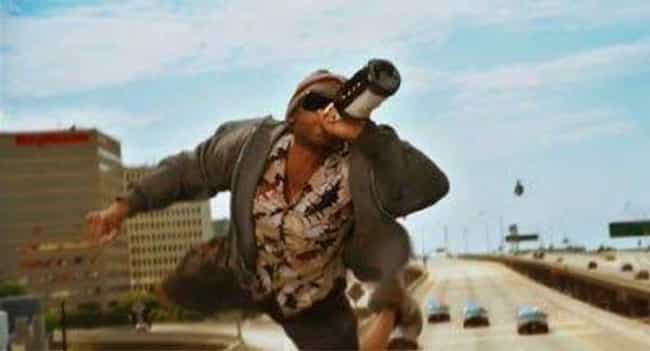 In The Beginning: We first see Will Smith's eponymous superhero passed out on a Los Angeles city bench. A kid wakes him up to tell him about a crime taking place. Hancock can barely be bothered to do anything about it, but eventually, after swigging more booze, he decides to help out.
If flying while intoxicated were a crime, Hancock would be arrested: He careens through the air, smashing into road signs, and causing police cars to crash. He gets the bad guys, but he leaves a ton of destruction in his wake. Peter Berg's opening sequence is exciting to watch - and hilarious. This was 2008, before the complete saturation of superhero movies. To see such an unlikeable, flawed superhero was an intriguing premise.
And Then What Happened: Just because a movie has a great premise, doesn't mean the plot's going to be equally strong. The laughs quickly fade as Hancock tries to change his public image. He hires a public relations professional named Ray (Jason Bateman). The first move is to do some time behind bars as a form of retribution. But Hancock is still a superhero, and eventually his heroics, no matter the cost, are needed.
The narrative takes a nosedive when Hancock makes a move on Ray's wife Mary (Charlize Theron). A plot twist occurs at the halfway point, and the film takes a left turn. From then on, the entire narrative and tone change: The lightheartedness fades away. Despite poor reviews, Hancock did well at the box office, bringing in over $600 million worldwide.
Actors: Charlize Theron, Will Smith, Jason Bateman, Nancy Grace, Johnny Galecki, + more
Released: 2008
Directed by: Peter Berg

All downhill from here?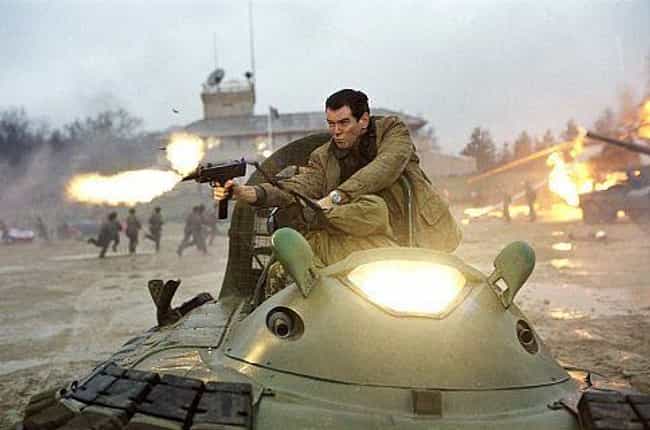 In The Beginning: Pierce Brosnan's swan song to James Bond starts with a hodgepodge of extended excitement. Die Another Day begins in North Korea. 007, along with two others, arrives on the beach after an impressive display of night surfing. The waves are massive and the agents look like they've been hanging ten their whole lives.
Once ashore, Bond hijacks a briefcase filled with diamonds that are supposed to land in the hands of a North Korean colonel named Tas-Sun Moon (Kenneth Tsang). Bond's true identity is revealed while he's attempting to trade the diamonds to Moon at a military base. Then the real fireworks begin.
Moon and his men pursue Bond in a high-speed hovercraft chase. While fleeing, Bond crashes into other hovercrafts, causing fiery explosions, and fires at several would-be captors. Moon ups the ante by bringing out a flamethrower at one point. The chaos ends in what appears to be Moon's demise.
And Then What Happened: Many consider Die Another Day among the worst of the Bond films. All Bond movies are flashy and over the top, but this 20th installment is just too much: too many effects, too many explosions, too many ridiculous plot points, and too much substandard CGI. Also, Halle Berry may be an Oscar winner, but her performance as NSA Agent Jinx Johnson was widely panned.
Actors: Madonna, Halle Berry, Pierce Brosnan, John Cleese, Judi Dench, + more
Released: 2002
Directed by: Lee Tamahori

All downhill from here?